READINGS for 2008-08-11
"But that we may not offend them…" – Matthew 17:27
Many years ago, right after finishing my masters in Religious Studies, I was invited to appear on national television to participate in a religious debate. During the program, our opponents were so passionate that they looked like they were about to eat us alive. At first, I just allowed my group mates to defend our stand. All I did was smile to the cameras. But after an hour, I asked three questions that the other group couldn't answer. So as far as I was concerned, I won that debate.
The next day, leaders of different communities called to congratulate me. Then I received calls from two bishops who were friends of mine. At first, they congratulated me for my attitude and wit. But they warned me not to join debates like that anymore. They said that we Catholics are better off doing than talking.
Since then, I've never participated in debates again.
(Oh how I miss smiling on camera.)
It is true that we are given the responsibility to defend our faith but we must choose when to do so wisely. We become better witnesses if we love rather than fight.
Arun Gogna
Choose to befriend than to defend.
Like You, oh Lord, may we rather love than fight.
Ezekiel is a man of visions and his prophecies often emphasize the glory of God. We celebrate today one of the most amazing women saints, St. Clare, a contemporary and friend of St. Francis of Assisi. Clare begins a congregation of women dedicated in prayer to interceding for the salvation of the world. She heard a call from God and responded to it as fully as she could, and the heritage of her response is a worldwide order of nuns still interceding for the Church and the world.
2
On the fifth day of the month, the fifth year, that is, of King Jehoiachin's exile,
3
the word of the LORD came to the priest Ezekiel, the son of Buzi, in the land of the Chaldeans by the river Chebar. There the hand of the LORD came upon me.
4
As I looked, a stormwind came from the North, a huge cloud with flashing fire [enveloped in brightness], from the midst of which [the midst of the fire] something gleamed like electrum.
5
Within it were figures resembling four living creatures that looked like this: their form was human.
24
Then I heard the sound of their wings, like the roaring of mighty waters, like the voice of the Almighty. When they moved, the sound of the tumult was like the din of an army. And when they stood still, they lowered their wings.
25 26
Above the firmament over their heads something like a throne could be seen, looking like sapphire. Upon it was seated, up above, one who had the appearance of a man.
27
Upward from what resembled his waist I saw what gleamed like electrum; downward from what resembled his waist I saw what looked like fire; he was surrounded with splendor.
28
Like the bow which appears in the clouds on a rainy day was the splendor that surrounded him. Such was the vision of the likeness of the glory of the LORD.
Psalm 148:1-2, 11-12, 13, 14
R: Heaven and earth are filled with your glory.
1
Praise the LORD from the heavens, praise him in the heights;
2
Praise him, all you his angels, praise him, all you his hosts.
(R)
11
Let the kings of the earth and all peoples, the princes and all the judges of the earth,
12
young men too, and maidens, old men and boys.
(R)
13
Praise the name of the LORD, for his name alone is exalted; his majesty is above earth and heaven.
(R)
14
And he has lifted up the horn of his people. Be this his praise from all his faithful ones, from the children of Israel, the people close to him. Alleluia.
(R)
We all have a responsibility to support the government and religious institutions in their role of providing services to their constituents. We are not obliged to follow immoral laws created by the government or any other authority; however, we are required to pay reasonable taxes that are necessary to fund the various services we use at one time or another. Jesus recognizes this and so is willing to pay the half-shekel tax. We should also be willing to contribute what we can to public projects.
21 22
As Jesus and his disciples were gathering in Galilee, Jesus said to them, "The Son of Man is to be handed over to men,
23
and they will kill him, and he will be raised on the third day." And they were overwhelmed with grief.
24
When they came to Capernaum, the collectors of the temple tax approached Peter and said, "Doesn't your teacher pay the temple tax?"
25
"Yes," he said. When he came into the house, before he had time to speak, Jesus asked him, "What is your opinion, Simon? From whom do the kings of the earth take tolls or census tax? From their subjects or from foreigners?"
26
When he said, "From foreigners," Jesus said to him, "Then the subjects are exempt.
27
But that we may not offend them, go to the sea, drop in a hook, and take the first fish that comes up. Open its mouth and you will find a coin worth twice the temple tax. Give that to them for me and for you."
think:
We all have a responsibility to support the government and religious institutions in their role of providing services to their constituents.
_______________________________________________________



God's special verse/thought for me today

________________
_________________________________________________________



T O D A Y ' S BLESSING LIST
Thank You Lord for:
____________________________________
_______________________________________________________
READ THE BIBLE IN ONE YEAR
Job 22-25
I received the special grace of venerating St. Clare of Assisi during my latest pilgrimage to Assisi. I still remember vividly how I stood dumbfounded before the incorruptible body of St. Clare, knelt in deep prayer, and went around viewing the exhibit of a number of her personal effects, including her beautiful locks, and correspondences. Suddenly the saint became even more real to me.
Born in 1193, Clare came from Assisi. She belonged to a wealthy family but left everything in exchange for a life of poverty and penance. She became a friend and disciple of her fellow citizen, Francis. She had a deep devotion to the Holy Eucharist and is said to have saved her city from invading barbarians by raising the Blessed
Sacrament over them. Thus, her statue is shown clad in a nun's habit with the Blessed Sacrament. She founded a religious order for women that followed strict monastic rules, particularly those pertaining to penance and poverty. After a holy and austere life, she passed away in 1253.
Saints are real. Clare of Assisi is real. Sainthood is real for you and for me. Living the life that Clare lived, marked with self-embraced poverty and penance, may sound rather impossible. But it is real and possible. Clare's life testifies to this reality but God's grace provides the possibility. I saw the proof with my own eyes.
Fr. Bobby Titco
Sainthood is real and possible.
O God, I totally rely on Your grace. Make me holy. Make me a saint according to Your will. Make my life an inspiration to others to be holy
always. Amen.
St. Clare, virgin, pray for us.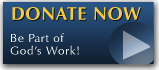 The FEAST is one of the happiest places on earth.

Click Here to find a Feast near you!
KERYGMA TV! is BACK
KERYGMA TV is on a new time slot and new channel Sundays 8 a.m. at IBC 13
Need Counseling? No Landline?
Now, you can use your mobile phone to call a friend for counseling at 09228407031. Or you may call our landlines 7266728, 7264709, 7259999 Mon-Fri 24-hrs, Sat 6am-5pm, Sun 6am-10am
BO BLOGS!
Go to Bo's Official Site and read his almost daily blog! Its not news, but thoughts and musings of Bo Sanchez. Get to know Bo in a more personal way --and find out what it means to live the life of a preacher. You get to enrich your faith as well.
DONATION
Remember to always donate your "first fruits"-not the last. Click on the "Donation" Box under the members menu - and you'll even see links to the nearest branches of the Banks where you can deposit.