READINGS for 2008-08-10
THE WAY TO THE mRT STATION
"Courage!" he said "It is I. Don't be afraid!" – Matthew 14:27
One of my craziest fears is commuting by myself. Since I hardly have to commute alone, when I do, I feel like a fish out of the ocean and my heart would thump with fear.
One day, I had to go to my appointment in a restaurant in Greenbelt, Makati — alone. I took the MRT from Cubao to Makati. But after my appointment, I was clueless on how to go back to the MRT station.
"Lord, help me," I whispered. I was afraid to ask for directions, thinking I might ask someone who'd take advantage of my ignorance.
As I stood outside the restaurant, a young man passed by. He was carrying a backpack and walked briskly. For some reason, I somehow deduced that he looked like he was going to the MRT station. So, without him knowing, I followed him. Like an angel of the Lord, he led me up the pedestrian walkway, into the Landmark Department store, into Glorietta, then up SM Department store, and voila, I was at the MRT ticketing booth!
Like Peter in today's Gospel we all have our fears. But like Peter, we have Jesus Christ, and He will always be there with us when we are afraid.
Cynthia Santiago
Are your fears real or imagined?
Lord, I surrender to You my fears. Protect me from all evil and from all harm.
Think about it for a moment – where have you most often encountered God in your life? I would hazard a guess that it is in the little things of life that your appreciation of God's work and intervention has grown the most. I could be wrong, but this is certainly the case in my life. Yes, God is present in big things as well, but it is in the mundane things of life that He has far more opportunities to show us His love.
9
At the mountain of God, Horeb, Elijah came to a cave, where he took shelter.
11
Then the LORD said, "Go outside and stand on the mountain before the LORD; the LORD will be passing by." A strong and heavy wind was rending the mountains and crushing rocks before the LORD — but the LORD was not in the wind. After the wind there was an earthquake — but the LORD was not in the earthquake.
12
After the earthquake there was fire — but the LORD was not in the fire. After the fire there was a tiny whispering sound.
13
When he heard this, Elijah hid his face in his cloak and went and stood at the entrance of the cave.
Psalm 85:9, 10, 11-12, 13-14
R: Lord, let us see your kindness, and grant us your salvation.
8 [9]
I will hear what God proclaims; the LORD—for he proclaims peace.
9 [10]
Near indeed is his salvation to those who
fear him, glory dwelling in our land.
(R)
10 [11]
Kindness and truth shall meet; justice and peace shall kiss.
11 [12]
Truth shall spring out of the earth, and justice shall look down from heaven.
(R)
12 [13]
The LORD himself will give his benefits; our land shall yield its increase.
13 [14]
Justice shall walk before him, and prepare the way of his steps.
(R)
Paul is confounded why the Jews have failed to respond to the Gospel in great numbers. He cannot explain why this is so. He spends the next three chapters of Romans trying to do so but fails miserably to come up with a convincing answer. There are some things that we just have to leave in the hands of God, resigning ourselves to not understanding them. The response of others will always have a dimension of mystery if they have not responded to the Gospel.
1
Brothers and sisters: I speak the truth in Christ, I do not lie; my conscience joins with the holy Spirit in bearing me witness
2
that I have great sorrow and constant anguish in my heart.
3
For I could wish that I myself were accursed and separated from Christ for the sake of my brothers, my kin according to the flesh.
4
They are Israelites; theirs the adoption, the glory, the covenants, the giving of the law, the worship, and the promises;
5
theirs the patriarchs, and from them, according to the flesh, is the Messiah. God who is over all be blessed forever. Amen.
Peter walks on the water. This is one of the most amazing texts in the Gospel. It speaks to me of an attitude in Jesus' heart that says to us that everything He has for Himself He wants to share with those who are willing to entrust their lives into His hands. This demonstrates an amazing generosity and sense of solidarity with the human race. It shows us the true heart of God for us. It affirms that all things are possible for those who love God.
22
After he had fed the people, Jesus made the disciples get into the boat and precede him to the other side, while he dismissed the crowds.
23
After doing so, he went up on the mountain by himself to pray. When it was evening he was there alone.
24
Meanwhile the boat, already a few miles offshore, was being tossed about by the waves, for the wind was against it.
25
During the fourth watch of the night, he came toward them, walking on the sea.
26
When the disciples saw him walking on the sea they were terrified. "It is a ghost," they said, and they cried out in fear.
27
At once [Jesus] spoke to them, "Take courage, it is I; do not be afraid."
28
Peter said to him in reply, "Lord, if it is you, command me to come to you on the water."
29
He said, "Come." Peter got out of the boat and began to walk on the water toward Jesus.
30
But when he saw how [strong] the wind was he became frightened; and, beginning to sink, he cried out, "Lord, save me!"
31
Immediately Jesus stretched out his hand and caught him, and said to him, "O you of little faith, why did you doubt?"
32
After they got into the boat, the wind died down.
33
Those who were in the boat did him homage, saying, "Truly, you are the Son of God."
think:
God is present in big things as well, but it is in the mundane things of life that He has far more opportunities to show us His love.
_______________________________________________________



God's special verse/thought for me today

________________
_________________________________________________________



T O D A Y ' S BLESSING LIST
Thank You Lord for:
____________________________________
_______________________________________________________
READ THE BIBLE IN ONE YEAR
Job 18-21
Things to be grateful for from the past week
________________________________________________________________
________________________________________________________________
_________________________________________________________________
Things to ask God for in the coming week
________________________________________________________________
_________________________________________________________________
________________________________________________________________
Most important word God told me this week
________________________________________________________________
________________________________________________________________
________________________________________________________________
Water is a very powerful symbol for the Jews. It reminds them of many events in their history. In the book of Genesis, even before creation began, there was already water and the Spirit of God hovered over it. But because the earth was a formless void, water symbolized chaos. Only God can put order into chaos. The story of Noah and the flood showed that water meant death. Only God can turn death into life. In Exodus, when the Jews crossed the Red Sea, water reminded them of their slavery in Egypt. Only God can set people free. But with what water reminds
the Jews about, this is always true to them: Only God has power over water.
Today, the disciples saw Jesus walking on water. The disciples could not miss this revelation. With Jesus walking on water before their very eyes, the disciples realized that they were looking straight at God Himself.
The disciples either doubted or feared. They could have doubted the clarity of their sight or the veracity of their vision. They could have wondered if their sight was not cheating them or if what they see was real and not a ghost. They could also have feared not so much the vision of Jesus in itself but the fact that Jews believe that no one can see God and live. If their vision is true, then the disciples could have shuddered with the thought that they would die because they saw God.
Whatever the case was with the disciples, Simon Peter who seemed to have tested the clarity of his sight and the veracity of his vision, said all that needs to be said before the very presence of God Himself: "Lord! Save me!"
In chaotic situations, Jesus saves. When threatened by death, Jesus saves us. Enslaved, Jesus saves us. Water may mean chaos, death, and slavery but Jesus' walking on water tells us that He is God and over and above water. Jesus is God saving us from chaos, death, and slavery. His name –
Yeshua
– in itself means, "God saves."
Whoever sees and believes in Him lives forever
.
Fr. Bobby Titco
Jesus does not only save; rather, Jesus alone saves.
Save me, Jesus, and do not let me drown in chaos, death, and slavery. Bring order into my life, make my dying a living, and break the chains that bind me to sin. Amen.
St. Asteria, virgin and martyr, pray for us.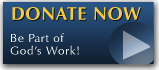 The FEAST is one of the happiest places on earth.

Click Here to find a Feast near you!
KERYGMA TV! is BACK
KERYGMA TV is on a new time slot and new channel Sundays 8 a.m. at IBC 13
Need Counseling? No Landline?
Now, you can use your mobile phone to call a friend for counseling at 09228407031. Or you may call our landlines 7266728, 7264709, 7259999 Mon-Fri 24-hrs, Sat 6am-5pm, Sun 6am-10am
BO BLOGS!
Go to Bo's Official Site and read his almost daily blog! Its not news, but thoughts and musings of Bo Sanchez. Get to know Bo in a more personal way --and find out what it means to live the life of a preacher. You get to enrich your faith as well.
DONATION
Remember to always donate your "first fruits"-not the last. Click on the "Donation" Box under the members menu - and you'll even see links to the nearest branches of the Banks where you can deposit.