READINGS for 2008-08-09
"If you have faith the size of a mustard seed, you will say to this mountain, 'Move from here to there,' and it will move." – Matthew 17:20
"He looks normal enough," I said to myself. But his testimony sounded far from normal. He could foretell the future, heal the sick, raise the dead and bring people back to the Church. It was obviously a gift from the Lord that this man has decided to use for the good of the Church.
In my line of work as a writer, I get to hear stories and testimonies of healing, conversions and miracles that my mind could only wonder at. They make me realize with gratefulness that God is indeed alive and at work among His people.
In our modern times where everything must be visible or measurable to be believable, we risk losing that "magic" formula to live lives full of joy, hope and thanksgiving. It's called faith. Faith is the key that opens doors that our doubts have firmly closed.
Let us fill our hearts with faith by surrounding ourselves with faith-filling readings, songs, thoughts and activities. After all, the Lord said that just a little of it can go a long, long way.
Joy Sosoban
"For God all things are possible" (Matthew 19:26). Is something possible for us only if we think it can be done?
Dear Lord, strengthen my faith.
Habakkuk reflects upon the nature of God and how it is inconsistent with sin. It is not possible for God to abide in sin. Thus, we discover one of the reasons behind God's gift of forgiveness, and His desire to purify our lives of sin so we can be welcomed once again into His presence. Habakkuk also affirms the need for a vision. Without a vision for our lives, we will be aimless and an easy target for sin.
12
Are you not from eternity, O LORD, my holy God, immortal? O LORD you have marked him for judgment, O Rock, you have readied him for punishment!
13
Too pure are your eyes to look upon evil, and the sight of misery you cannot endure. Why, then, do you gaze on the faithless in silence while the wicked man devours one more just than himself?
14
You have made man like the fish of the sea, like creeping things without a ruler.
15
He brings them all up with his hook, he hauls them away with his net, he gathers them in his seine; and so he rejoices and exults.
16
Therefore he sacrifices to his net, and burns incense to his seine; for thanks to them his portion is generous, and his repast sumptuous.
17
Shall he, then, keep on brandishing his sword to slay peoples without mercy?
2:
1
I will stand at my guard post, and station myself upon the rampart, and keep watch to see what he will say to me, and what answer he will give to my complaint.
2
Then the LORD answered me and said: Write down the vision clearly upon the tablets, so that one can read it readily.
3
For the vision still has its time, presses on to fulfillment, and will not disappoint; if it delays, wait for it, it will surely come, it will not be late.
4
The rash man has no integrity; but the just man, because of his faith, shall live.
Psalm 9:8-9, 10-11, 12-13
R: You forsake not those who seek you, O Lord.
7 [8]
The LORD sits enthroned forever; he has set up his throne for judgment.
8 [9]
He judges the world with justice; he governs the peoples with equity.
(R)
9 [10]
The LORD is a stronghold for the oppressed, a stronghold in times of distress.
10 [11]
They trust in you who cherish your name, for you forsake not those who seek you, O LORD.
(R)
11 [12]
Sing praise to the LORD enthroned in Zion; proclaim among the nations his deeds;
12 [13]
for the avenger of blood has remembered; he has not forgotten the cry of the poor.
(R)
Yes, there are varying depths of faith and we should always aspire to deepen our faith in God. Faith is a gift of the Spirit and like any gift, it needs to be accepted into our lives or it will remain an unused item. It is also a gift that we have to put into use often, daily if possible, in order for it to be strengthened. If you think about it for a moment, it will be obvious that faith will grow every time it is exercised and acted upon in our lives. The more often we use it, the more often we will want to use it as we see its transforming power in action.
14
When they came to the crowd a man approached, knelt down before him,
15
and said, "Lord, have pity on my son, for he is a lunatic and suffers severely; often he falls into fire, and often into water.
16
I brought him to your disciples, but they could not cure him."
17
Jesus said in reply, "O faithless and perverse generation, how long will I be with you? How long will I endure you? Bring him here to me."
18
Jesus rebuked him and the demon came out of him, and from that hour the boy was cured.
19
Then the disciples approached Jesus in private and said, "Why could we not drive it out?"
20
He said to them, "Because of your little faith. Amen, I say to you, if you have faith the size of a mustard seed, you will say to this mountain, 'Move from here to there,' and it will move. Nothing will be impossible for you."
think:
Faith will grow every time it is exercised and acted upon in our lives.
_______________________________________________________



God's special verse/thought for me today

________________
_________________________________________________________



T O D A Y ' S BLESSING LIST
Thank You Lord for:
____________________________________
_______________________________________________________
READ THE BIBLE IN ONE YEAR
Job 14-17
siZE dOEs nOt MEan strEnGth
Why do evil men prosper while the righteous suffer? This is our question. But it is not only ours. The Prophet Habakkuk (cf. Hb 1:12-2:4, the First Reading today) asked the same question even before we were born. Today, he questions God, "Why do You look on while men are treacherous, and stay silent while the evil man swallows a better man than he?"
But God answers, "See how he flags, he whose soul is not at rights, but the upright man will live by his faithfulness." And Jesus advises us today through the Gospel, "Have faith. Even if your faith is the size of a mustard seed… nothing would be impossible for you.'"
It takes an unwavering faith to continue believing in doing what is good when what is evil seems to be winning. It demands solid faith to live uprightly when unrighteousness seems to be even rewarded. It requires faith – strong faith – in God as evil men prosper while the righteous suffer. Unwavering, solid and strong faith – that is the kind of faith we need. Our faith may be small – as small as a mustard seed – but if it is steadfast, determined and sturdy, our faith will carry us through the unjust ways of the world. The size of our faith in God does not determine its strength. And we need to be strong to continue believing in God just when everything, including believing in Him, seems to be absurd.
The question of the Prophet Habakkuk remains our question today. God's answer to him is the same answer He gives us. The advice of Jesus does not change: Have faith…even the size of a mustard seed.
Fr. Bobby Titco
How small or large is my faith?
Make me grow, O Lord, for I am weak and puny. Make my faith in You grow and bear fruit that lasts forever. Sustain me in Your faithfulness and make me ever faithful to You. Amen.
Blessed Edith Stein, virgin and martyr, pray for us.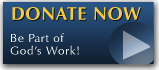 The FEAST is one of the happiest places on earth.

Click Here to find a Feast near you!
KERYGMA TV! is BACK
KERYGMA TV is on a new time slot and new channel Sundays 8 a.m. at IBC 13
Need Counseling? No Landline?
Now, you can use your mobile phone to call a friend for counseling at 09228407031. Or you may call our landlines 7266728, 7264709, 7259999 Mon-Fri 24-hrs, Sat 6am-5pm, Sun 6am-10am
BO BLOGS!
Go to Bo's Official Site and read his almost daily blog! Its not news, but thoughts and musings of Bo Sanchez. Get to know Bo in a more personal way --and find out what it means to live the life of a preacher. You get to enrich your faith as well.
DONATION
Remember to always donate your "first fruits"-not the last. Click on the "Donation" Box under the members menu - and you'll even see links to the nearest branches of the Banks where you can deposit.