READINGS for 2008-08-07
It will not be like the covenant I made... the day I took them by the hand to lead them.... But this is the covenant which I will make... I will place my law within them, and write it upon their hearts. – Jeremiah 31:32-33
"Slow down," said the GPS navigation system on the dashboard of my friend's brand new Mercedes. "You will be taking a left in the next exit," continued the computerized voice. Amazing! With a gadget like that in your car, you'll never have to ask directions from anyone ever again.
I was in the US when I saw that navigation system in action. Before then, I thought that the best way to find a place you're unfamiliar with is to bring along someone who knows how to get there. But that GPS gadget beats that hands down! In our reading today, the Lord speaks of something even better than any gadget man can invent. In the Old Testament, God led his people by taking their hand and literally leading them with a pillar of cloud by day and a pillar of fire by night.
In the New Testament, instead of holding our hands and leading us, He put the law into our hearts so that we have His navigation system right inside us!
So the next time you feel lost and don't know where you're headed in life, listen to His guidance. It's already in you.
Rissa Singson-Kawpeng
"The word is near you, in your mouth and in your heart." (Romans 10:8)
Lord Jesus, help me to be faithful to Your Spirit in me, guiding me to right paths.
I think we should spend more time claiming this promise made to Jeremiah that God will write His law on our hearts. Or perhaps more to the point, we should set out to discover this law by a more diligent stripping away of the sin in our lives and by embracing the truth of who we are as God's children. Sin will always obscure the truth; only when we remove the sin will we truly be able to see with the clarity of the eyes of God.
31
The days are coming, says the LORD, when I will make a new covenant with the house of Israel and the house of Judah.
32
It will not be like the covenant I made with their fathers the day I took them by the hand to lead them forth from the land of Egypt; for they broke my covenant and I had to show myself their master, says the LORD.
33
But this is the covenant which I will make with the house of Israel after those days, says the LORD. I will place my law within them, and write it upon their hearts; I will be their God, and they shall be my people.
34
No longer will they have need to teach their friends and kinsmen how to know the LORD. All, from least to greatest, shall know me, says the LORD, for I will forgive their evildoing and remember their sin no more.
Psalm 51:12-13, 14-15, 18-19
R: Create a clean heart in me, O God.
10 [12]
A clean heart create for me, O God, and a steadfast spirit renew within me.
11 [13]
Cast me not out from your presence, and your Holy Spirit take not from me.
(R)
12 [14]
Give me back the joy of your salvation, and a willing spirit sustain in me.
13 [15]
I will teach transgressors your ways, and sinners shall return to you.
(R)
16 [18]
For you are not pleased with sacrifices; should I offer a burnt offering, you would not accept it.
17 [19]
My sacrifice, O God, is a contrite spirit; a heart contrite and humbled, O God, you will not spurn.
(R)
It does not really matter what Peter thinks, or what your parents think, or even what your friends think. The answer to the question posed in today's Gospel is – it is your opinion that matters now. Only you can decide how you will live your life and to whom you will give your allegiance. This is not a matter others can decide for you. You may seek their wisdom if you like and this may or may not be a wise thing to do depending on their outlook in life. However, ultimately it is you who has to take the responsibility to make a decision.
13
Jesus went into the region of Caesarea Philippi. He asked his disciples, "Who do people say that the Son of Man is?"
14
They replied, "Some say John the Baptist, others Elijah, still others Jeremiah or one of the prophets."
15
He said to them, "But who do you say that I am?"
16
Simon Peter said in reply, "You are the Messiah, the Son of the living God."
17
Jesus said to him in reply, "Blessed are you, Simon son of Jonah. For flesh and blood has not revealed this to you, but my heavenly Father.
18
And so I say to you, you are Peter, and upon this rock I will build my church, and the gates of the netherworld shall not prevail against it.
19
I will give you the keys to the kingdom of heaven. Whatever you bind on earth shall be bound in heaven; and whatever you loose on earth shall be loosed in heaven."
20
Then he strictly ordered his disciples to tell no one that he was the Messiah.
21
From that time on, Jesus began to show his disciples that he must go to Jerusalem and suffer greatly from the elders, the chief priests, and the scribes, and be killed and on the third day be raised.
22
Then Peter took him aside and began to rebuke him, "God forbid, Lord! No such thing shall ever happen to you."
23
He turned and said to Peter, "Get behind me, Satan! You are an obstacle to me. You are thinking not as God does, but as human beings do."
think:
Only you can decide how you will live your life and to whom you will give your allegiance.
_______________________________________________________



God's special verse/thought for me today

________________
_________________________________________________________



T O D A Y ' S BLESSING LIST
Thank You Lord for:
____________________________________
_______________________________________________________
READ THE BIBLE IN ONE YEAR
Job 6-9
Jesus wants His disciples to know Him inside out. So, He turns to them and asks them, "But you, who do you say that I am?" "You are the Christ," Simon replies, "the Son of the living God." Jesus congratulates Simon but gives the credit the heavenly Father. "Blest are you, Simon, son of Jonah! For flesh and blood did not reveal this to you but My Father in heaven," proclaims Jesus. Then, He gives Simon a new name and a special and specific mission; thereby making Simon's new name more significant. "You are Peter," Jesus tells Simon, "and on this rock I will build my Church. And the gates of hell cannot prevail against it. I will give you the keys of the kingdom of heaven: whatever you bind on earth shall be considered bound in heaven; whatever you loose on earth shall be considered
loosed in heaven." Thus Simon bar Jonah becomes Simon Peter. Simon the fisherman becomes Simon the Rock.
But no sooner than the meaning of his name sunk into him, Simon starts remonstrating with Jesus. "Heaven preserve You, Lord," he says to Jesus who foretells His death, "this must not happen to You." Simon the Rock becomes Simon the Obstacle.
To be an obstacle in doing God's will is to be Satan. Anybody can be Satan in anybody's life. We can be Satan to one another when we hinder one another from fulfilling God's will.
A rock can be an obstacle, too. But Simon the Rock is not meant to be an obstacle; rather, it is upon him that Jesus intends to build His Church. Jesus reprimands him today and teaches him to always think of God's way and not man's.
We must be rocks to one another, but not as obstacles in obeying God's will. We must help one another instead by being strong ourselves in the face of persecutions on account of our faith, so that others may never shudder in fear even at the prospect of death for Jesus.
Fr. Bobby Titco
To be an obstacle in doing God's will is to be Satan.
Let no one be less holy, less true, less pure, and less loving for having come into contact with me, O Lord. Rather may I lead all who come into contact with me unto greater holiness, greater truth, greater purity, and greater love. May I be a rock for them – never an obstacle, always a strength. Amen.
St. Cajetan, priest, pray for us.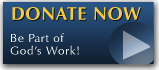 The FEAST is one of the happiest places on earth.

Click Here to find a Feast near you!
KERYGMA TV! is BACK
KERYGMA TV is on a new time slot and new channel Sundays 8 a.m. at IBC 13
Need Counseling? No Landline?
Now, you can use your mobile phone to call a friend for counseling at 09228407031. Or you may call our landlines 7266728, 7264709, 7259999 Mon-Fri 24-hrs, Sat 6am-5pm, Sun 6am-10am
BO BLOGS!
Go to Bo's Official Site and read his almost daily blog! Its not news, but thoughts and musings of Bo Sanchez. Get to know Bo in a more personal way --and find out what it means to live the life of a preacher. You get to enrich your faith as well.
DONATION
Remember to always donate your "first fruits"-not the last. Click on the "Donation" Box under the members menu - and you'll even see links to the nearest branches of the Banks where you can deposit.