READINGS for 2008-08-05
Dedication of the Basilica of Saint Mary Major in Rome
But immediately Jesus spoke to them and said, "Take heart, it is I; do not be afraid." – Matthew 14:27
There must be a cosmic joke here somewhere. Which is more frightening: strong, gusty winds that threaten to capsize the very boat you are holed in, or a man walking on the water towards you on the very sea that your boat is just about to turn in?
Hardly any choice, you might say.
Actually, there are many of us who feel the same way about life, seeing one's journey as a series of capsized boats. Too often we are so traumatized by the events of our past, and so fearful of the uncertainties of the future, that we deprive ourselves of the opportunities of the present.
Yet it is in the present when God's presence is most felt.
And it is in the present when we make our choice — between the strong wind, and the ghostly figure that beckons us to take courage. This is a choice that we will make from time and again, testing us, molding us into the form that God has intended us to become.
This is a choice born out of faith.
A faith tested by the winds.
And in the midst of the winds a voice cries out to our trembling souls, "Take heart, it is I, do not be afraid."
Red Cerrer
Faith that is not open to unfaith, is not real, but simply a convenience. (Martin Heidegger, SJ)
Lord Jesus, give me courage.
God speaks to Israel and tells them that the wound caused by their sin is incurable but that He the Lord will heal them and reform them in His image. This is the perennial message of the Gospel. We are in a hopeless position without any escape but God has reached down from heaven and has turned the situation around by His love. We have everything to be grateful for and nothing for which to complain.
Jeremiah 30:1-2, 12-15, 18-22
1
The following message came to Jeremiah from the LORD.
2
Thus says the LORD, the God of Israel: Write all the words I have spoken to you in a book.
12
For thus says the LORD: Incurable is your wound, grievous your bruise;
13
there is none to plead your cause, no remedy for your running sore, no healing for you.
14
All your lovers have forgotten you, they do not seek you. I struck you as an enemy would strike, punished you cruelly;
15
why cry out over your wound? Your pain is without relief. Because of your great guilt, your numerous sins, I have done this to you.
18
Thus says the LORD: See! I will restore the tents of Jacob, his dwellings I will pity; city shall be rebuilt upon hill, and palace restored as it was.
19
From them will resound songs of praise, the laughter of happy men. I will make them not few, but many; they will not be tiny, for I will glorify them.
20
His sons shall be as of old, his assembly before me shall stand firm; I will punish all his oppressors.
21
His leader shall be one of his own, and his rulers shall come from his kin. When I summon him, he shall approach me; how else should one take the deadly risk of approaching me? says the LORD.
22
You shall be my people, and I will be your God.
Psalm 102:16-18, 19-21, 29 and 22-23
R: The Lord will build up Zion again, and appear in all his glory.
15 [16]
And the nations shall revere your name, O LORD, and all the kings of the earth your glory,
16 [17]
when the LORD has rebuilt Zion and appeared in his glory;
17 [18]
when he has regarded the prayer of the destitute, and not despised their prayer.
(R)
18 [19]
Let this be written for the generation to come, and let his future creatures praise the LORD:
19 [20]
"The LORD looked down from his holy height, from heaven he beheld the earth,
20 [21]
To hear the groaning of the prisoners, to release those doomed to die."
(R)
28 [29]
The children of your servants shall abide, and their posterity shall continue in your presence.
21 [22]
That the name of the LORD may be declared in Zion; and his praise, in Jerusalem,
22 [23]
When the peoples gather together, and the kingdoms, to serve the LORD.
(R)
Jesus espouses a fundamental moral principle here when He tells us that it is what comes out of a person that makes him clean or unclean, not what goes in. Of course, if we are feeding our minds and hearts with rubbish then, rubbish will be produced from within us. We see that it is the decisions we make in our hearts and minds that constitute the sort of moral person we are and are becoming. We cannot blame others for the decisions we make – we have to learn to take responsibility for them ourselves.
22
Jesus made the disciples get into the boat and precede him to the other side, while he dismissed the crowds.
23
After doing so, he went up on the mountain by himself to pray. When it was evening he was there alone.
24
Meanwhile the boat, already a few miles offshore, was being tossed about by the waves, for the wind was against it.
25
During the fourth watch of the night, he came toward them, walking on the sea.
26
When the disciples saw him walking on the sea they were terrified. "It is a ghost," they said, and they cried out in fear.
27
At once Jesus spoke to them, "Take courage, it is I; do not be afraid."
28
Peter said to him in reply, "Lord, if it is you, command me to come to you on the water."
29
He said, "Come." Peter got out of the boat and began to walk on the water toward Jesus.
30
But when he saw how [strong] the wind was he became frightened; and, beginning to sink, he cried out, "Lord, save me!"
31
Immediately Jesus stretched out his hand and caught him, and said to him, "O you of little faith, why did you doubt?"
32
After they got into the boat, the wind died down.
33
Those who were in the boat did him homage, saying, "Truly, you are the Son of God."
34
After making the crossing, they came to land at Gennesaret.
35
When the men of that place recognized him, they sent word to all the surrounding country. People brought to him all those who were sick
36
and begged him that they might touch only the tassel on his cloak, and as many as touched it were healed.
think:
We have everything to be grateful for and nothing for which to
complain.
_______________________________________________________



God's special verse/thought for me today

________________
_________________________________________________________



T O D A Y ' S BLESSING LIST
Thank You Lord for:
____________________________________
_______________________________________________________
READ THE BIBLE IN ONE YEAR
2
Maccabees 13-14
GETTING TO KNOW THE SAINTS
Saint Lucian was born to a wealthy family in Samosata, Syria. After his parents' death, Lucian gave all his possessions to the poor. He devoted his life studying rhetoric, philosophy, and the Scriptures. He was later ordained a priest in Antioch. He was assigned to head a theological school where the heretic Arius belonged. Lucian studied the Greek version of the Old Testament and the four Gospels, correcting the spellings, improving the style and making comments. This was declared important for the preparation of the Vulgate.
Lucian was believed to have become a heretic. He was a student or an associate of the heretic Paul of Samosata. Thus, it was possible that he, too, was excommunicated. However, Lucian was noted for denouncing the idols, exalting the Beatitudes, and inviting Christians to rejoice in poverty, preserve their gentleness and strive for peace. During the persecution of Diocletian, Lucian was arrested and imprisoned for nine years. He was twice brought for examination to renounce his Christianity. He may have been a heretic but his defense of Christianity made him a martyr. Saint Lucian of Antioch died on January 7, 312 at Nicomedia in Bithynia. And his feast day in the East is celebrated on October 15.
Saint theodoSiuS the cenobiaRch
Theodosius, born in Cappadocia in 423 A.D., belonged to a pious family. He served as a lector at a young age. Inspired by Abraham, Theodosius went in search of God. He met Saint Simeon Stylites in Antioch who immediately recognized him as a holy man. He sought for Longinus, a hermit of God, who ordered him to administer a monastery. His failure to command others made him flee to a cavern where he lived in penance and prayer. Through time, he was sought by disciples whose number later increased.
Years after, the Bishop of Jerusalem recognized him. He was named Superior to all religious communities in Palestine. He together with Saint Sabas was assigned to preside over the Palestinian hermits. They were most often consulted on subjects of piety, edification and the means to achieve the glory of God.
One day a monk was summoned by Theodosius for a grave fault he committed. Instead of humbly accepting his sentence, the man falsely charged Theodosius for excommunication. Despite his innocence, the latter meekly accepted the unjust sentence. The monk felt guilty thus, acknowledging his fault.
Theodosius continued to provide for the poor and the afflicted and served the sick in the five hospitals he established. And as a result of his success in opposing the Eutychian heresy in Jerusalem and Palestine, he was banished by the Emperor Anastasius. His exile, however, lasted not for long because of the emperor's sudden death.
Theodosius died in 529 at the age of 106, after suffering from a long and painful illness.
I have heard people complain, "Where is God? Does God no longer care about us? The situation is already so bad, why doesn't God intervene and help?" Oh yes, we very well understand the feelings of the disciples in the boat. Jesus had left them alone. He had sent them to cross the lake alone, amidst a storm at that.
When Jesus ascended into heaven, He ceased to intervene in the events in a physical way, but He did not leave the Church.
We also experience stormy crossovers in our own personal life, from childhood to adolescence to adulthood, from selfishness to a sharing attitude, from career hunting to acceptance of God's plan. All crossings are rather rough. But Jesus is never far away. His apparent absence is His trust in us that we are able to face the danger of life by relying on His word.
The story finds a dramatic climax in Peter's attempt to cross the waters to reach Jesus. Jesus' assurance, "It is I. Don't be afraid!" was not enough for Peter. He wanted a miracle, to be sure! To his surprise, the miracle happened. He was able to walk on the unruly waves— as long as he fixed his eyes on Jesus who must have smiled at Peter's eagerness. It was only when Peter focused on the waves that he lost sight of Jesus and began to sink. The sight of the roaring waters undermined his trust in Jesus.
Jesus allowed Peter to sink to make him aware of his foolishness to seek a miracle rather than to trust in His word. For me, one of the most touching and consoling passages in the whole Bible is the following scene. Peter realizes his mistake, cries out to Jesus — and His powerful hand is already there to pull Peter out of the water. Good news indeed. We may be foolish like Peter and lose our trust in Jesus for a moment. But when we cry out to Him, He is there to save us. For God does not want the sinner to perish but to repent and be saved
.
Fr. Rudy Horst
Why do I not trust the word of Christ more? To whom do I run when I feel like sinking?
Lord, in this insecure world, I look for security. Make me trust in You more than in alleged miracles and human attempts to provide it. For
You alone are my rock and my salvation.
St. Abel, archbishop and Benedictine abbot, pray for us.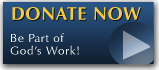 The FEAST is one of the happiest places on earth.

Click Here to find a Feast near you!
KERYGMA TV! is BACK
KERYGMA TV is on a new time slot and new channel Sundays 8 a.m. at IBC 13
Need Counseling? No Landline?
Now, you can use your mobile phone to call a friend for counseling at 09228407031. Or you may call our landlines 7266728, 7264709, 7259999 Mon-Fri 24-hrs, Sat 6am-5pm, Sun 6am-10am
BO BLOGS!
Go to Bo's Official Site and read his almost daily blog! Its not news, but thoughts and musings of Bo Sanchez. Get to know Bo in a more personal way --and find out what it means to live the life of a preacher. You get to enrich your faith as well.
DONATION
Remember to always donate your "first fruits"-not the last. Click on the "Donation" Box under the members menu - and you'll even see links to the nearest branches of the Banks where you can deposit.