READINGS for 2008-08-02
"Now, therefore, reform your ways and your deeds…" – Jeremiah 26:13
As a surgeon, my husband, Tommy, is often confronted by choices that will influence whether a patient lives or dies. And if that isn't hard enough, he also has to pass through M&M, otherwise known as Mortality and Morbidity.
An M&M is a conference whereby you'll have to present the patient's case and tell a roomful of doctors what you did. After the presentation, you'll be subjected to questions from all the doctors and you're forced to defend the choice of treatment that you made. It's really tough, I tell you.
But you know what I've realized? It's not only doctors who have the power over other people's lives. We all have the same power. We affect people by the decisions we make, the words that we say and the actions we take. We can choose to contribute positively to their lives or cause them to withdraw from real life.
Just like the doctors, someday, we too shall face judgment. If you hope to have a nice defense, you can learn from the doctors' Hippocratic Oath. Just remember: "First, do no harm."
Cecil Lim
What if you hold the power over someone's life? How would you handle it?
Lord, use me as an instrument to give life to others.
Sometimes the only things people want to hear are the things that "tickle their ears." They are not interested in changing their views or way of life. They are not interested in having the status quo challenged in their lives. So it was in the time of Jeremiah. The officials of the government and Jewish faith conspire to get rid of Jeremiah because he is not saying things that comfort and affirm them. The trouble with this attitude is it assumes we are right and the prophet is wrong. History is full of examples where this was the wrong assumption to make.
11
The priests and prophets said to the princes and to all the people, "This man deserves death; he has prophesied against this city, as you have heard with your own ears."
12
Jeremiah gave this answer to the princes and all the people, "It was the LORD who sent me to prophesy against this house and city all that you have heard.
13
Now, therefore, reform your ways and your deeds; listen to the voice of the LORD your God, so that the LORD will repent of the evil with which he threatens you.
14
As for me, I am in your hands; do with me what you think good and right.
15
But mark well if you put me to death, it is innocent blood you bring on yourselves, on this city and its citizens. For in truth it was the LORD who sent me to you, to speak all these things for you to hear."
16
Thereupon the princes and all the people said to the priests and the prophets, "This man does not deserve death; it is in the name of the LORD, our God, that he speaks to us."
24
So Ahikam, son of Shaphan, protected Jeremiah, so that he was not handed over to the people to be put to death.
Psalm 69:15-16, 30-31, 33-34
R: Lord, in your great love answer me.
14 [15]
Rescue me out of the mire; may I not sink! may I be rescued from my foes, and from the watery depths.
15 [16]
Let not the flood-waters overwhelm me, nor the abyss swallow me up, nor the pit close its mouth over me.
(R)
29 [30]
But I am afflicted and in pain; let your saving help, O God, protect me.
30 [31]
I will praise the name of God in song, and I will glorify him with thanksgiving.
(R)
32 [33]
"See, you lowly ones, and be glad; you who seek God, may your hearts be revived!
33 [34]
For the LORD hears the poor, and his own who are in bonds he spurns not."
(R)
John the Baptist has the same problems as Jeremiah with the officials of his day; only with John, it will eventually cost him his life. Each of us will experience occasions when we have to be a prophetic figure and bring correction or at least, to challenge a community or organization. It is not an easy task but it is normally an essential one for the continued growth of that group. Let us be inspired by our biblical forebears who have shown us the way in such a task.
1
Herod the tetrarch heard of the reputation of Jesus
2
and said to his servants, "This man is John the Baptist. He has been raised from the dead; that is why mighty powers are at work in him."
3
Now Herod had arrested John, bound [him], and put him in prison on account of Herodias, the wife of his brother Philip,
4
for John had said to him, "It is not lawful for you to have her."
5
Although he wanted to kill him, he feared the people, for they regarded him as a prophet.
6
But at a birthday celebration for Herod, the daughter of Herodias performed a dance before the guests and delighted Herod
7
so much that he swore to give her whatever she might ask for.
8
Prompted by her mother, she said, "Give me here on a platter the head of John the Baptist."
9
The king was distressed, but because of his oaths and the guests who were present, he ordered that it be given,
10
and he had John beheaded in the prison.
11
His head was brought in on a platter and given to the girl, who took it to her mother.
12
His disciples came and took away the corpse and buried him; and they went and told Jesus.
think:
Each
of us will experience occasions when we have to be a prophetic figure and bring correction or at least, to challenge a community or organization
.
_______________________________________________________



God's special verse/thought for me today

________________
_________________________________________________________



T O D A Y ' S BLESSING LIST
Thank You Lord for:
____________________________________
_______________________________________________________
READ THE BIBLE IN ONE YEAR
2 Maccabees 7-8
Some people are born with dancing feet. I am not. I can sing a tune but I am not good at swaying to a rhythm. When I sang fast songs in my previous concerts, the rehearsals were like punishments for me. Many people call me the "Singing Priest," but no one ever dared to say that I am a "Dancing Priest."
The world is like a huge dance floor. Living is like dancing. There are two kinds of music being played: one is mundane while the other is divine. There are two disc jockeys: the devil plays the worldly music while Jesus plays the heavenly. All of us, born with dancing feet or not, sway to the rhythm of either music. The choice is always ours: Do we dance to the rhythm of the world or to the rhythm of Christ?
John the Baptist, whose martyrdom is narrated to us by the gospel today, chose to sway with the heavenly music while Herod, Herodias, Herodias' daughter, the courtiers and guests of Herod chose to dance to the other kind of rhythm. Thus, John was beheaded. But having been freed from this world, John now dances with Jesus, the "Lord of the Dance".
John the Baptist is remembered as one who lost his head because Herodias' daughter seduced Herod with her dance. John was the price paid by Herod for a seductive dance. Such a dance was too expensive, was it not?
That is how the world exacts fees into the dance floor. The payment is always someone's life. It is either the dancer's life or the life of whoever refuses to dance to the rhythm of the mundane tune. When the fee is the dancer's life, it is to that dancer's perdition. But if the fee is the life of one who refuses to dance to the mundane rhythm, it is that person's liberation from this intoxicating world.
We may not be born with dancing feet, but we dance through life. As with what rhythm we sway, the choice is always ours.
Fr. Bobby Titco
Dancing with the world is perdition, but dancing with Jesus is liberation.
O Jesus, hold my hand and sway me with Your music. Make me move according to Your rhythm. When the world tells me that I am out
of rhythm according to its music, help me all the more to dance with You unto Your kingdom. Amen.
St. Eusebius of Vercelli, bishop, pray for us.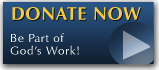 The FEAST is one of the happiest places on earth.

Click Here to find a Feast near you!
KERYGMA TV! is BACK
KERYGMA TV is on a new time slot and new channel Sundays 8 a.m. at IBC 13
Need Counseling? No Landline?
Now, you can use your mobile phone to call a friend for counseling at 09228407031. Or you may call our landlines 7266728, 7264709, 7259999 Mon-Fri 24-hrs, Sat 6am-5pm, Sun 6am-10am
BO BLOGS!
Go to Bo's Official Site and read his almost daily blog! Its not news, but thoughts and musings of Bo Sanchez. Get to know Bo in a more personal way --and find out what it means to live the life of a preacher. You get to enrich your faith as well.
DONATION
Remember to always donate your "first fruits"-not the last. Click on the "Donation" Box under the members menu - and you'll even see links to the nearest branches of the Banks where you can deposit.