READINGS for 2008-07-31
Whenever the object of clay which he was making turned out badly in his hand, he tried again, making of the clay another object of whatever
sort he pleased. – Jeremiah 18:4
We were at a friend's rest house in Bulacan. I sat on the balcony, staring at wide fields and distant mountains when an unbidden thought came to mind. "I must live my life as a single person and dedicate my life to the Lord." I knew it was God's way of communicating His will for me and I couldn't help but respond. I said
no
. I wanted a fairy tale love
story. Consumed with guilt yet unable to let go of my dream, I turned away from the Lord in shame.
But I learned that God is faithful to those who seek Him. Two years later, after I restored my relationship with Him, He surprised me by revealing who my husband was going to be. He gave me a new mission: By leading my husband and our children to the Lord, we can offer our services to Him as a family. I learned a great lesson. I realized we weren't created with specific mold and then thrown away if we can't fit into it. Instead, we are constantly being reshaped and remolded under the Potter's hands. Isn't it great to know who is in control of our lives?
Cecil Lim
Don't be strangled by your regrets. Make a new start by surrendering all to God.
Take me into Your able hands and do with me as You please, Lord.
The saints are in many ways like the prophets of yesteryear. St. Ignatius was a man who underwent much suffering at the hand of the Church for one reason or another but because he believed he was doing God's will, he always submitted to the Church authorities and still persevered in his call. As a result, a mighty machine of faith and evangelization was born, the Jesuits. They have continued to serve the Church in many ways since.
1
This word came to Jeremiah from the LORD:
2
Rise up, be off tothe potter's house; there I will give you my message.
3
I went down to the potter's house and there he was, working at the wheel.
4
Whenever the object of clay which he was making turned out badly in his hand, he tried again, making of the clay another object of whatever sort he pleased.
5
Then the word of the Lord came to me:
6
Can I not do to you, house of Israel, as this potter has done? says the LORD. Indeed, like clay in the hand of the potter, so are you in my hand, house of Israel.
Psalm 146: 1b-2 , 3-4, 5-6ab
R: Blessed is he whose help is the God of Jacob.
1
Praise the LORD, O my soul;
2
I will praise the LORD all my life; I will sing praise to my God while I live.
(R)
3
Put not your trust in princes, in the sons of men, in whom there is no salvation.
4
When his spirit departs he returns to his earth; on that day his plans perish.
(R)
5
Blessed is he whose help is the God of Jacob, whose hope is in the LORD, his God,
6
who made heaven and earth, the sea and all that is in them.
(R)
The Day of Judgment will come whether we like it or not. If we do our best to live according to God's will, we have little or nothing to fear from it. It is only when we have persevered in sin that we have anything to fear. It is here that God's judgment will fall strongest. If we have any unrepented sin in our lives, today is the day we should do something about it. Who knows what tomorrow will bring?
47
Jesus said to his disciples: "The kingdom of heaven is like a net thrown into the sea, which collects fish of every kind.
48
When it is full they haul it ashore and sit down to put what is good into buckets. What is bad they throw away.
49
Thus it will be at the end of the age. The angels will go out and separate the wicked from the righteous
50
and throw them into the fiery furnace, where there will be wailing and grinding of teeth.
51
"Do you understand all these things?" They answered, "Yes."
52
And he replied, "Then every scribe who has been instructed in the kingdom of heaven is like the head of a household who brings from his storeroom both the new and the old."
53
When Jesus finished these parables, he went away from there.
think
:
The Day of Judgment will come whether we like it or not. If we do our best to live according to God's will, we have little or nothing to fear from it.
_______________________________________________________



God's special verse/thought for me today

________________
_________________________________________________________



T O D A Y ' S BLESSING LIST
Thank You Lord for:
____________________________________
_______________________________________________________
READ THE BIBLE IN ONE YEAR
2 Maccabees 3-4
I am always amazed at the skill of the potter. Long hours are spent in laboring over the work to see that it comes out the right mold. The fashioned clay is then placed in the kiln at a hot temperature. The clay is left to dry and formed into its mold. Working with clay is messy; it involves a lot of sweat, blood and tears.
Jeremiah is called upon by the Lord to go to the house of the potter to observe the workmanship in fashioning the clay. The prophet notices that the clay becomes marred, it is ruined. The potter must start again, making the task very time-consuming. The prophet looks on with great interest at the patience, skill and effort of the potter to achieve the right mold.
The Lord speaks to Jeremiah through this image. God will deal with the House of Israel just as the potter has dealt with the clay. God will fashion a people whom He can call His own, being formed in the mold of His ways and truth. The people have become "marred" through their sinfulness and waywardness, but God will seek the lost and form them into a holy nation set apart for Him. Like clay in the hand of the potter, so will Israel be vulnerable in the hands of the Lord.
In the book of Genesis, God gets down on His hands and knees to do work. He forms man, Adam, and then woman, Eve, is formed out of man. God creates, breathes his Spirit of life, and man becomes a living being. Working with clay is messy. God works with us in the midst of our messy lives. God is not afraid to get His hands dirty. God molded a people through the person of Jesus. We are formed in the image of His Son, and God is not afraid to go at length to see that image developed. Just as God intervened in the mess of the people of Israel, so He wants to intervene in our mess. St. Paul tells us that we are the workmanship of God – created in Christ Jesus to do good works which God has prepared in advance (Ephesians 2.10).
Fr. Brian Steele
Do I allow the Lord to come into the messiness of my life? Have I invited Him to fashion and mold me?
Create in me a clean heart; put a new and right spirit in me. Mold me, melt me, fill me and use me. I give my life into the Potter's hand. Amen.
St. Helen of Skovde, widow, pray for us.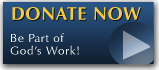 The FEAST is one of the happiest places on earth.

Click Here to find a Feast near you!
KERYGMA TV! is BACK
KERYGMA TV is on a new time slot and new channel Sundays 8 a.m. at IBC 13
Need Counseling? No Landline?
Now, you can use your mobile phone to call a friend for counseling at 09228407031. Or you may call our landlines 7266728, 7264709, 7259999 Mon-Fri 24-hrs, Sat 6am-5pm, Sun 6am-10am
BO BLOGS!
Go to Bo's Official Site and read his almost daily blog! Its not news, but thoughts and musings of Bo Sanchez. Get to know Bo in a more personal way --and find out what it means to live the life of a preacher. You get to enrich your faith as well.
DONATION
Remember to always donate your "first fruits"-not the last. Click on the "Donation" Box under the members menu - and you'll even see links to the nearest branches of the Banks where you can deposit.