READINGS for 2008-07-25
Feast of St. James, Apostle
He said to her, "What do you wish?" – Matthew 20: 21
I am at the stage in my life again when everything seems going all right. Oh, sure, there are hitches now and then, but things are bearable. Nothing's perfect, anyway. Still, something seems amiss.
"What do you wish, Tess?" I heard the Lord ask me one time during prayer. And my heart responded, "Something to do where I can give my all, something that will unify all my passions, something that will bring out all the possibilities in my life, something that will make me live out Your plan for my life, Lord."
As I look back at that moment, I realize that, yes, I've been doing a lot of things, dissipating my energy in different directions. Many things, many people demand my attention. A different gift used in a different avenue.
Is it possible to use all of who and what I am in just one single purpose?
I prayed for my heart's desire, and I believe God has heard it. His answer is on the way.
Tess Atienza
What is your heart's deepest desire?
Lord, help me to always believe and be open to the unfolding of Your plan for my life.
This text speaks to us of the fragility of the human person. There is never any guarantee that a person will persevere in his commitment to God. This is a stark contrast with the knowledge that God will never forsake His people. The fragility of the human person is in fact a plus in many ways as it assures us that the work done through a particular individual is actually done under the power and grace of God as an individual does not have the strength to accomplish the work we witness.
7
Brothers and sisters: We hold this treasure in earthen vessels, that the surpassing power may be of God and not from us.
8
We are afflicted in every way, but not constrained; perplexed, but not driven to despair;
9
persecuted, but not abandoned; struck down, but not destroyed;
10
always carrying about in the body the dying of Jesus, so that the life of Jesus may also be manifested in our body.
11
For we who live are constantly being given up to death for the sake of Jesus, so that the life of Jesus may be manifested in our mortal flesh.
12
So death is at work in us, but life in you.
13
Since, then, we have the same spirit of faith, according to what is written, "I believed, therefore I spoke," we too believe and therefore speak,
14
knowing that the one who raised the Lord Jesus will raise us also with Jesus and place us with you in his presence.
15
Everything indeed is for you, so that the grace bestowed in abundance on more and more people may cause the thanksgiving to overflow for the glory of God.
Psalm 126: 1bc- 2ab, 2cd-3 , 4-5 , 6
R: Those who sow in tears shall reap rejoicing.
1
When the LORD brought back the captives of Zion, we were like men dreaming.
2
Then our mouth was filled with laughter, and our tongue with rejoicing.
(R)
Then they said among the nations, "The LORD has done great things for them."
3
The LORD has done great things for us; we are glad indeed.
(R)
4
Restore our fortunes, O LORD, like the torrents in the southern desert.
5
Those that sow in tears shall reap rejoicing.
(R)
6
Although they go forth weeping, carrying the seed to be sown, they shall come back rejoicing, carrying their sheaves.
(R)
The universal commission of our baptism is probably one of the best kept secrets in the Church. The problem here is that it is not supposed to be a secret. It is supposed to be the lived reality of every Christian's life. Jesus calls us all to be bearers of the Good News to the world. This is a task that has a great urgency today as there are millions of people yet to hear the Gospel. The question remains as to whether or not you and I will take up the call and carry it out.
20
The mother of the sons of Zebedee approached him with her sons and did him homage, wishing to ask him for something.
21
He said to her, "What do you wish?" She answered him, "Command that these two sons of mine sit, one at your right and the other at your left, in your kingdom."
22
Jesus said in reply, "You do not know what you are asking. Can you drink the cup that I am going to drink?" They said to him, "We can."
23
He replied, "My cup you will indeed drink, but to sit at my right and at my left[, this] is not mine to give but is for those for whom it has been prepared by my Father."
24
When the ten heard this, they became indignant at the two brothers.
25
But Jesus summoned them and said, "You know that the rulers of the Gentiles lord it over them, and the great ones make their authority over them felt.
26
But it shall not be so among you. Rather, whoever wishes to be great among you shall be your servant;
27
whoever wishes to be first among you shall be your slave.
28
Just so, the Son of Man did not come to be served but to serve and to give his life as a ransom for many."
think:
There is never any guarantee that a person will persevere in his commitment to God. This is a stark contrast with the knowledge that God will never forsake His people.
_______________________________________________________

God's special verse/thought for me today________________
_________________________________________________________

T O D A Y ' S BLESSING LIST
Thank You Lord for:
____________________________________
_______________________________________________________
READ THE BIBLE IN ONE YEAR
1 Maccabees 7-8
saCriFiCE OF thanksGivinG
James and John had everything going for them - or so their mother thought. They were followers of Jesus, and things had never looked better. Jesus was popular and disciples were in the limelight. The lives of these simple, poor and humble fishermen changed radically the very first day they encountered Jesus.
The Jews at the time of Jesus believed that the Messiah would come and he would establish his reign. There would be victory, peace and life. Unfortunately, many expected this messiah to be a political figure. They did not expect that Jesus, the acclaimed Messiah, would suffer and die. Many people hoped that the messiah would overturn the Roman government and that Israel would enjoy prosperity and peace.
It was in this vein that the mother of the sons of Zebedee approached Jesus. She paid Him homage, and made her request – that her sons sit one at the right, and one at the left, of Jesus' Kingdom. It is true what Jesus said to her in reply — she does not know what she is asking.
To be a disciple of Jesus is to give one's life for the cause of the Gospel. The chalice is the cup of God's wrath, the cup of judgment. Taking the chalice meant undergoing Jesus' own journey of suffering. James and John truly to entered into the sufferings of Christ. James was beheaded by King Agrippa, and John was exiled to Pathos (a Greek Island) and heard the persecution his beloved community was experiencing.
Matthew tells us that jealousy, envy and resentment found its way among the other 10 apostles who came to know about James' and John's ambition. Jesus used the situation as a tool for teaching on leadership and service in the Kingdom of God. The service of Jesus was to be a ransom, His blood poured out as a sacrifice for the sinfulness of humanity.
There will be times when we are called to drink the chalice of suffering, but we also take the cup of thanksgiving as we call on the name of the Lord, who helps us in our journey.
Fr. Brian Steele
What sacrifice can I make before the Lord today? Let us offer a pleasing sacrifice to Him.
Help me, Lord, to endure the cost of following You. Grant me the grace to love You and seek Your face. Amen.
St. James the Greater, apostle, pray for us.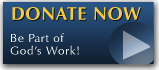 The FEAST is one of the happiest places on earth.

Click Here to find a Feast near you!
KERYGMA TV! is BACK
KERYGMA TV is on a new time slot and new channel Sundays 8 a.m. at IBC 13
Need Counseling? No Landline?
Now, you can use your mobile phone to call a friend for counseling at 09228407031. Or you may call our landlines 7266728, 7264709, 7259999 Mon-Fri 24-hrs, Sat 6am-5pm, Sun 6am-10am
BO BLOGS!
Go to Bo's Official Site and read his almost daily blog! Its not news, but thoughts and musings of Bo Sanchez. Get to know Bo in a more personal way --and find out what it means to live the life of a preacher. You get to enrich your faith as well.
DONATION
Remember to always donate your "first fruits"-not the last. Click on the "Donation" Box under the members menu - and you'll even see links to the nearest branches of the Banks where you can deposit.