READINGS for 2008-07-23
"See, I have this day set thee over the nations and over the kingdoms, to root out and to pull down, and to destroy and to overthrow; to build,
and to plant." – Jeremiah 1:10
During my elementary days in Laguna, one of our dreaded subjects in school was Agriculture. Every year, we would be assigned to grow different kinds of crops on a plot of land assigned to each student. You can already guess that my plants didn't live very long. At every class, we were given an hour to "till the soil." I really didn't know what that meant so I'd just mess up the soil and dig around the seedlings that were already growing. I might have hit more than a few roots while doing that, because after a while, my plants would start to wither. So I'd water them more vigorously. But then the leaves became too moist that they rotted. Brother. This happened every year, even when I was assigned the prettiest girl in class as my agriculture partner. Still no growth for both of us.
God called Jeremiah at a young age to be a prophet. Just like in my "aggie" classes, he was called to root out, pull down and to plant. But God didn't leave him to figure out how to do it. In the following chapters, He gave him guidance on how to carry out his calling. Truly, He equips those whom He calls.
Jomar Hilario
Is God calling you to do something you've never done before? Ask Him for directions!
Lord, lead me along Your path.
It seemed often the case that the prophets were reluctant to take up their calling to be messengers of God. Perhaps this is because they realized that such a life would mean accepting some trials and suffering. Perhaps it was because they really did not think they were capable of such a task. In either account, they had no need to worry as God promised that He will always provide for the needs of His servants.
1
The words of Jeremiah, son of Hilkiah, of a priestly family in Anathoth, in the land of Benjamin.
4
The word of the LORD came to me thus:
5
Before I formed you in the womb I knew you, before you were born I dedicated you, a prophet to the nations I appointed you.
6
"Ah, Lord GOD!" I said, "I know not how to speak; I am too young."
7
But the LORD answered me, say not, "I am too young." To whomever I send you, you shall go; whatever I command you, you shall speak.
8
Have no fear before them, because I am with you to deliver you, says the LORD.
9
Then the LORD extended his hand and touched my mouth, saying, 'See, I place my words in your mouth!
10
This day I set you over nations and over kingdoms, to root up and to tear down, to destroy and to demolish, to build and to plant.'
Psalm 71:1-2, 3-4a, 5-6ab, 15 and 17
R: I will sing of your salvation.
1
In you, O LORD, I take refuge; let me never be put to shame.
2
In your justice rescue me, and deliver me; incline your ear to me, and save me.
(R)
3
Be my rock of refuge, a stronghold to give me safety, for you are my rock and my fortress.
4
O my God, rescue me from the hand of the wicked.
(R)
5
For you are my hope, O Lord; my trust, O God, from my youth.
6
On you I depend from birth; from my mother's womb you are my strength.
(R)
15
My mouth shall declare your justice, day by day your salvation.
17
O God, you have taught me from my youth, and till the present I proclaim your wondrous deeds.
(R)
If you want to make a difference in your own life you have to be willing to work at the project in hand. This parable tells us that it is not enough to merely accept the grace God offers us in our lives. We must also be willing to work with it and cooperate with it in order to bear the fruit it promises. This is not necessarily an easy task as any one who has sought to cultivate plants will know. There is a lot of work that has to be done before the harvest comes in.
1
On that day, Jesus went out of the house and sat down by the sea.
2
Such large crowds gathered around him that he got into a boat and sat down, and the whole crowd stood along the shore.
3
And he spoke to them at length in parables, saying: "A sower went out to sow.
4
And as he sowed, some seed fell on the path, and birds came and ate it up.
5
Some fell on rocky ground, where it had little soil. It sprang up at once because the soil was not deep,
6
and when the sun rose it was scorched, and it withered for lack of roots.
7
Some seed fell among thorns, and the thorns grew up and choked it.
8
But some seed fell on rich soil, and produced fruit, a hundred or sixty or thirtyfold.
9
Whoever has ears ought to hear."
think:
There is a lot of work that has to be done before the harvest comes in.
_______________________________________________________



God's special verse/thought for me today

________________
_________________________________________________________



T O D A Y ' S BLESSING LIST
Thank You Lord for:
____________________________________
_______________________________________________________
READ THE BIBLE IN ONE YEAR
1 Maccabees 3-4
Jeremiah was a prophet of Judah during the stormy reigns of Josiah, Jehoahaz, Jehoiachim and Zedekiah. He prophesied for about 40 years. Jeremiah was a descendant of Abiathar, a priest during the reign of Solomon. His prophetic ministry was mainly characterized by doom. His writings convey to us the personality and life of the prophet during these dark ages of Israel's history.
The first reading details the call of the prophet. Jeremiah was timid by nature, yet became strong and courageous by the grace of God.
Before we see light, God already knows us. God witnessed the development and formation of our lives even while we were in our mother's womb. God took great delight observing us in these days; before any other human eye had seen, God saw and loved. Just as Jeremiah was acknowledged by the Lord and dedicated Him for a purpose, each of us also have a purpose. Many of us wonder what our purpose is, what are we doing here on this earth. God has a plan for each of us. He looks on in love and waits for that plan to find its fulfillment. Jeremiah was appointed as prophet to the nations. Every one has been appointed to do the will of God. We dedicate ourselves to God to fulfill our purpose. He will show the way for us, so we must be ready to go where He sends us. We sometimes question the Lord on His choice. We try to find excuses like Jeremiah did. We are too young, sinful, inadequate, and incapable. The Lord knows this just as He knew the life of Jeremiah. However, that does not stop God from calling us to see our purpose realized. Despite our littleness, God will use us. He supplies the grace necessary to carry out His will. Jeremiah was sent to the nation to prophesy. The Lord will send us out and will be with us always. He won't let us down. As God touches Jeremiah, so He empowers and touches us with His anointing and strength.
Fr. Brian Steele
What are the questions that arise in my heart? What is God's will for me? Am I ready to accept this by placing myself completely in His hands?
Lord, You know me and have formed me in my mother's womb. You have a plan for me far beyond my imagination. Make known to me
Your will and grant me grace to accomplish it. I trust in You. Amen.
St. Anne, hermitess, pray for us.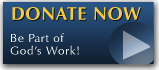 The FEAST is one of the happiest places on earth.

Click Here to find a Feast near you!
KERYGMA TV! is BACK
KERYGMA TV is on a new time slot and new channel Sundays 8 a.m. at IBC 13
Need Counseling? No Landline?
Now, you can use your mobile phone to call a friend for counseling at 09228407031. Or you may call our landlines 7266728, 7264709, 7259999 Mon-Fri 24-hrs, Sat 6am-5pm, Sun 6am-10am
BO BLOGS!
Go to Bo's Official Site and read his almost daily blog! Its not news, but thoughts and musings of Bo Sanchez. Get to know Bo in a more personal way --and find out what it means to live the life of a preacher. You get to enrich your faith as well.
DONATION
Remember to always donate your "first fruits"-not the last. Click on the "Donation" Box under the members menu - and you'll even see links to the nearest branches of the Banks where you can deposit.