READINGS for 2008-07-21
"… behold something greater than Solomon is here." – Matthew 12:42c
"Let it be clear that at 9 p.m., I'll watch a show on TV," my brother declared. It was our turn to have Mama Mary for a week in the block rosary at our street and I called on all the members of the household to assemble to pray the Rosary for seven days. That's why my brother gave an advance warning.
I agreed to adjust our time of prayer so the rosary wouldn't conflict with his TV show. But deep in my heart, my spirit was crying, "Can't you give that up for just this week?" How could a show be more important than our Lord? How can anything be more important than Him?
That's the problem with many of us Christians, if we can call ourselves that. Oftentimes, the Lord is only a second priority to the world. And it's a problem because if we keep setting God aside, eventually we'll lose Him.
Our reading today affirms that our God is greater than Jonah, greater than Solomon, and definitely greater than any TV show.
Cristy Galang
Look back at events in your life. Where does God stand in your list of priorities?
Jesus, be my Lord always. Please stay in the center stage of my life, even during times when I set You aside. Do not allow me to usurp
Your place. Amen.
In seeking to understand what it means to live a holy life we cannot go far wrong if we begin with this exhortation of Micah – to act justly, love tenderly and walk humbly with your God. If only more Christians build their lives unequivocally upon these tenets then our witness to the world would be far stronger and more effective.
1
Hear, then, what the LORD says: Arise, present your plea before the mountains, and let the hills hear your voice!
2
Hear, O mountains, the plea of the LORD, pay attention, O foundations of the earth! For the LORD has a plea against his people, and he enters into trial with Israel.
3
O my people, what have I done to you, or how have I wearied you? Answer me!
4
For I brought you up from the land of Egypt, from the place of slavery I released you; and I sent before you Moses, Aaron, and Miriam.
6
With what shall I come before the LORD, and bow before God most high? Shall I come before him with holocausts, with calves a year old?
7
Will the LORD be pleased with thousands of rams, with myriad streams of oil? Shall I give my first-born for my crime, the fruit of my body for the sin of my soul?
8
You have been told, O man, what is good, and what the LORD requires of you: Only to do right and to love goodness, and to walk humbly with your God.
Psalm 50: 5-6, 8-9, 16bc- 17, 21 and 23
R: To the upright I will show the saving power of God.
5
"Gather my faithful ones before me, those who have made a covenant with me by sacrifice."
6
And for the heavens proclaim his justice; for God himself is the judge.
(R)
8
"Not for your sacrifices do I rebuke you, for your burnt offerings are before me always.
9
I take from your house no bullock, no goats out of your fold."
(R)
16
"Why do you recite my statutes, and profess my covenant with your mouth,
17
though you hate discipline and cast my words behind you?"
(R)
21
"When you do these things, shall I be deaf to it? Or do you think that I am like yourself? I will correct you by drawing them up before your eyes.
23
He that offers praise as a sacrifice glorifies me; and to him that goes the right way I will show the salvation of God."
(R)
Asking for signs is a practice fraught with danger because it is a very unobjective way to do things. It would be far better to sit down and look at the options open to you and make a decision in the light of Gospel and Catholic principles, and then set about doing it. Be humble about the decision and let the Lord show you if you have made a mistake by somehow blocking what you are about to do. One of the problems with acting on signs is that it tends to reduce our sense of taking responsibility for the actions and decisions we undertake.
38
Some of the scribes and Pharisees said to him, "Teacher, we wish to see a sign from you."
39
He said to them in reply, "An evil and unfaithful generation seeks a sign, but no sign will be given it except the sign of Jonah the prophet.
40
Just as Jonah was in the belly of the whale three days and three nights, so will the Son of Man be in the heart of the earth three days and three nights.
41
At the judgment, the men of Nineveh will arise with this generation and condemn it, because they repented at the preaching of Jonah; and there is something greater than Jonah here.
42
At the judgment the queen of the south will arise with this generation and condemn it, because she came from the ends of the earth to hear the wisdom of Solomon; and there is something greater than Solomon here."
think
:
Asking for signs is a practice fraught with danger because it is a very unobjective way to do things. It would be far better to sit down and look at the options open to you and make a decision in the light of Gospel and Catholic principles.
_______________________________________________________



God's special verse/thought for me today

________________
_________________________________________________________



T O D A Y ' S BLESSING LIST
Thank You Lord for:
____________________________________
_______________________________________________________
READ THE BIBLE IN ONE YEAR
Ester 8-F
aCt JUstly and lOvE tEndErly
In the First Reading, the Lord God places a legal complaint against Israel before all of creation. The witnesses are the inanimate objects of creation. They are to testify as third party since they have been there since the foundation of the world. They are to give witness to the abhorrent crimes of Israel. The mountains are to present their plea and the hills are to listen to their voice as Yahweh enters into trial with Israel. Who will stand for the nation? If God condemns, who will acquit? In the following verses, the Lord pleads with Israel, "What have I done? How have I wearied you?" God reminds Israel of His gracious acts — releasing them from slavery, and giving them the leadership of Moses and his company to make their way to the Promised Land.
The nation responds to the requests of the Lord God. How is the nation to make recompense for its injustice towards the Lord? Burnt offerings will not suffice, nor will the fruit of man's labors be enough for the Lord. He only asks the nation to do right and love goodness, to walk humbly with Him in order to make recompense from all they have done. This becomes the theme of Micah – calling a people to act justly, to love tenderly and to walk humbly with their God once again.
God made a covenant with His people and remembers His covenant forever. To follow the ways of God is to do these three requirements: First, to act justly — Jesus teaches us in the Gospel to treat others as we would want to be treated ourselves. To do good is to imitate God who alone is good. Second, to love tenderly — as Christians we are called to love. This is the new command that Jesus gives. We are to love tenderly for the Lord showed us His tender love and mercy. Third, to walk humbly with God. St. Peter reminds us to humble ourselves under the mighty hand of God that He may lift us up in due time (1 Peter 5:6).
Fr. Brian Steele
God desires to have a covenant relationship with us. He is our God and we are His people. Have I met these requirements that Micah speaks of – to do right, to love goodness and to walk humbly with God?
God of the Covenant, today I desire to hear Your voice and not harden my heart to what You ask of me. Give me the grace to obey You and walk in Your ways. Amen.
St. Lawrence of Brindisi, priest and doctorof the Church, pray for us.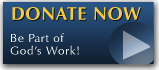 The FEAST is one of the happiest places on earth.

Click Here to find a Feast near you!
KERYGMA TV! is BACK
KERYGMA TV is on a new time slot and new channel Sundays 8 a.m. at IBC 13
Need Counseling? No Landline?
Now, you can use your mobile phone to call a friend for counseling at 09228407031. Or you may call our landlines 7266728, 7264709, 7259999 Mon-Fri 24-hrs, Sat 6am-5pm, Sun 6am-10am
BO BLOGS!
Go to Bo's Official Site and read his almost daily blog! Its not news, but thoughts and musings of Bo Sanchez. Get to know Bo in a more personal way --and find out what it means to live the life of a preacher. You get to enrich your faith as well.
DONATION
Remember to always donate your "first fruits"-not the last. Click on the "Donation" Box under the members menu - and you'll even see links to the nearest branches of the Banks where you can deposit.