READINGS for 2008-07-18
The scripture says, "It is kindness that I want, not animal sacrifices." – Matthew 12:7
I first met Jack during the first birthday party of my niece. Jack is a five-year-old boy with deformities on his hands so it's easy to notice him in a crowd. But what stands out more is his happy disposition. He loves to interact with both kids and adults.
My next encounter with him was a year later at my niece's second birthday party. While everyone was busy eating, he quietly approached me and my wife. We were then choosing songs to sing from a videoke list when he said, "Excuse me, can I sing a song?"
"Sure," I replied as I handed him the list of children's songs. Jack's reply made me smile. "I want to sing 'Moon River.'"
Jack is suffering from a rare condition called Fanconi anemia. His case is the first in the Philippines. Because of this, he has first-stage bone marrow failure and needs a transplant that would cost US $350,000.
That's a staggering amount and looks impossible to raise. He already got a few donations but he still has a long way to go. But with God's grace and the goodness of men, Jack and his family believe it's possible.
Alvin Fabella
In our Christian life, God expects us to have both faith and action. Action means helping out our brothers and sisters in need.
Lord, let my actions reflect that my faith is alive.
God grants Hezekiah an extra fifteen years of life. What an amazing gift! I wonder how Hezekiah plans to honor this gift of the Lord. I know a woman who survived a health scare at 70 and decided to give the remaining years of her life in the service of the Lord's poor. She is still going at 80 and has been true to her promise to serve the poor. I stand in awe of her commitment to the Lord. It inspires me to reflect upon her life.
Isaiah 38: 1-6, 21-22, 7-8
1
When Hezekiah was mortally ill, the prophet Isaiah, son of Amoz, came and said to him: "Thus says the LORD: Put your house in order, for you are about to die; you shall not recover."
2
Then Hezekiah turned his face to the wall and prayed to the LORD:
3
"O LORD, remember how faithfully and wholeheartedly I conducted myself in your presence, doing what was pleasing to you!" And Hezekiah wept bitterly.
4
Then the word of the LORD came to Isaiah
:
5
"Go, tell Hezekiah: Thus says the LORD, the God of your father David. I have heard your prayer and seen your tears. I will heal you, in three days you shall go up to the LORD's temple; I will add fifteen years to your life.
6
I will rescue you and this city from the hand of the king of Assyria; I will be a shield to this city."
7 [21]
Isaiah then ordered a poultice of figs to be taken and applied to the boil, that he might recover.
8 [22]
Then Hezekiah asked, "What is the sign that I shall go up to the temple of the LORD?"
9 [7]
Isaiah answered: "This will be the sign for you from the LORD that he will do what he has promised.
10 [8]
See, I will make the shadow cast by the sun on the stairway to the terrace of Ahaz go back the ten steps it has advanced." So the sun came back the ten steps it had advanced.
Isaiah 38: 10, 11, 12abcd, 16
R: You save my life, O Lord; I shall not die.
12 [10]
Once I said, "In the noontime of life I must depart! To the gates of the nether world I shall be consigned for the rest of my years."
(R)
13 [11]
I said, "I shall see the LORD no more in the land of the living. No longer shall I behold my fellow men among those who dwell in the world."
(R)
14 [12]
My dwelling, like a shepherd's tent, is struck down and borne away from me; you have folded up my life, like a weaver who severs the last thread.
(R)
18 [16]
Those live whom the LORD protects; yours. . . the life of my spirit. You have given me health and life.
(R)
It is important that we respect the Sabbath law. It is equally important that we respect it in the spirit of its true meaning. No, I am not giving us all the authority to reinterpret the meaning of the laws of God for our own circumstances. What I am saying is that we should seek to understand the reasons behind the law as we try to apply it to our lives. For example, has a person sinned if he failed to get to Mass on a Sunday because the road was flooded? Of course not! We are not required to perform physical impossibilities. However, I think the person ought to have returned home and spent an hour in prayer reflecting upon the readings of the day in honor of the Sabbath. By the way, an hour's prayer is not an acceptable substitute if it is possible for you to get to Mass.
1
Jesus was going through a field of grain on the sabbath. His disciples were hungry and began to pick the heads of grain and eat them.
2
When the Pharisees saw this, they said to him, "See, your disciples are doing what is unlawful to do on the sabbath."
3
He said to them, "Have you not read what David did when he and his companions were hungry,
4
how he went into the house of God and ate the bread of offering, which neither he nor his companions but only the priests could lawfully eat?
5
Or have you not read in the law that on the sabbath the priests serving in the temple violate the sabbath and are innocent?
6
I say to you, something greater than the temple is here.
7
If you knew what this meant, 'I desire mercy, not sacrifice,' you would not have condemned these innocent men.
8
For the Son of Man is Lord of the sabbath."
think:
We should seek to understand the reasons behind the law as we try to apply it to our lives.
_______________________________________________________



God's special verse/thought for me today

________________
_________________________________________________________



T O D A Y ' S BLESSING LIST
Thank You Lord for:
____________________________________
_______________________________________________________
READ THE BIBLE IN ONE YEAR
Judith 13-16
Hezekiah was a godly king. He often sought God in prayer, and like Solomon, he, too, was wise in his governing and won the hearts of many. Hezekiah's kingdom flourished with great abundance and blessings from the Lord. He
called the people to trust in the Lord. He removed the pagan shrines that had been erected in the Temple and made a great contribution to his nation as king. He truly walked in the footsteps of the benevolent rulers — a true shepherd-king to those under his domain. The pagan king, Sennacherib of Assyria, was hell-bent on destroying the lives of the people, persuading Hezekiah to join force with him. Hezekiah never gave up but trusted in the Lord.
God is a God of fulfilled promises. The cry of the poor and vulnerable Hezekiah found its way to the "heart" of God because of its sincerity and genuineness. God had promised that the son of David will always rule the House of Israel. Hezekiah, who had no son at that time, trusted in the Lord to provide for him a son to continue the ancestry of David. God honored Hezekiah's faithfulness and wholehearted commitment to Him.
On his death bed, Hezekiah makes known his request and miraculously, the Lord adds 15 years to his life. He is healed from his illness in order to put things in place for succession to the throne. Hezekiah worked hard to establish political ties with Egypt and Babylon to gain political stability. The Lord gave him a second lease of life, and Hezekiah humbly accepted the favor of the Lord.
Our lives are a gift from the Lord. We must live well according to His commands and promises. We should be good stewards of the life, talents and responsibilities given us. Like Hezekiah, we, too, have a part to play in establishing our life and bringing it in order. We must look to the Lord who gives us the days of life and light.
Fr. Brian Steele
Am I a good steward of all God has given me? Am I responsible in my life as a Christian?
Father, thank you for the life You have given me. I bless You all the days of my life. I offer my life to You. May You use it for Your glory. Amen.
St. Frederick, bishop and martyr, pray for us.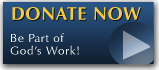 The FEAST is one of the happiest places on earth.

Click Here to find a Feast near you!
KERYGMA TV! is BACK
KERYGMA TV is on a new time slot and new channel Sundays 8 a.m. at IBC 13
Need Counseling? No Landline?
Now, you can use your mobile phone to call a friend for counseling at 09228407031. Or you may call our landlines 7266728, 7264709, 7259999 Mon-Fri 24-hrs, Sat 6am-5pm, Sun 6am-10am
BO BLOGS!
Go to Bo's Official Site and read his almost daily blog! Its not news, but thoughts and musings of Bo Sanchez. Get to know Bo in a more personal way --and find out what it means to live the life of a preacher. You get to enrich your faith as well.
DONATION
Remember to always donate your "first fruits"-not the last. Click on the "Donation" Box under the members menu - and you'll even see links to the nearest branches of the Banks where you can deposit.