READINGS for 2008-07-17
…As the sparkling dew refreshes the earth, so the Lord will revive those who have long been dead. – Isaiah 26:19
Years ago, somebody I know lost everything he had badly wanted and worked hard for — his job, his bachelor's pad and his chance for a U.S. citizenship. He had nothing left save a little money to fly back home and a few old furniture and appliances that he shipped back to the Philippines.
Back in Manila, he couldn't find a job for a few years because he was overqualified for local jobs available then. He became so miserable. He lost faith in God and once said, "If God gives me money, then I'd believe in Him."
Time passed. He later met a woman who was to become his wife. She managed to convince him to hear Mass regularly at the church in Baclaran. And then little by little, I saw that he began to smile again. Soon he found a job and started to rebuild his life. The woman was instrumental in bringing him back to the faith.
Sometimes God takes away from us things or people that veer us away from Him. When all is lost, many question His love and existence. But God redirects our paths to Him in mysterious ways. Like water is to a dying plant, He refreshes us and renews our spirit.
Nova Arias
Are you going through some spiritual drought? Let God refresh you.
Father, renew my spirit and teach me to trust in Your ways.
Isaiah recognizes that it is ultimately the Lord who will reward the righteous. It may seem that the unrighteous are getting away with their sins here on earth but we just have to trust that God will take care of the need for justice. After all, the primary sin is sin against God and not just against other human beings. The human heart's cry for justice can be a difficult cry to answer when the injustice experienced is large, but it will never really heal the hurt or bring true satisfaction to see punishment inflicted upon the perpetrators of evil.
7
The way of the just is smooth; the path of the just you make level.
8
Yes, for your way and your judgments, O LORD, we look to you; your name and your title are the desire of our souls.
9
My soul yearns for you in the night, yes, my spirit within me keeps vigil for you; when your judgment dawns upon the earth, the world's inhabitants learn justice.
12
O LORD, you mete out peace to us, for it is you who have accomplished all we have done.
16
O LORD, oppressed by your punishment, we cried out in anguish under your chastising.
17
As a woman about to give birth writhes and cries out in her pains, so were we in your presence, O LORD.
18
We conceived and writhed in pain, giving birth to wind; salvation we have not achieved for the earth, the inhabitants of the world cannot bring it forth.
19
But your dead shall live, their corpses shall rise; awake and sing, you who lie in the dust. For your dew is a dew of light, and the land of shades gives birth.
Psalm 102: 13- 14ab and 15, 16-18, 19-21
R: From heaven the Lord looks down on the earth.
12 [13]
You, O LORD, abide forever, and your name through all generations.
13 [14]
You will arise and have mercy on Zion, for it is time to pity her.
14 [15]
For her stones are dear to your servants, and her dust moves them to pity.
(R)
15 [16]
The nations shall revere your name, O LORD, and all the kings of the earth your glory,
16 [17]
when the LORD has rebuilt Zion and appeared in his glory;
17 [18]
when he has regarded the prayer of the destitute, and not despised their prayer.
(R)
18 [19]
Let this be written for the generation to come, and let his future creatures praise the LORD.
19 [20]
"The LORD looked down from his holy height, from heaven he beheld the earth,
20 [21]
To hear the groaning of the prisoners, to release those doomed to die."
(R)
The yoke Jesus asks us to carry or wear is always a shared yoke with Him holding most of the weight and pressure. The generosity of the love of God for us is always the foundation of the yoke Jesus asks us to wear. We need never be afraid that it will be too heavy or impossible for us to carry, as Paul tells us we will never be tested beyond our strength. God does not want to make our lives difficult or uncomfortable – He just wants to help us reach the goal of salvation as easily as possible.
28
Jesus said: "Come to me, all you who labor and are burdened, and I will give you rest.
29
Take my yoke upon you and learn from me, for I am meek and humble of heart; and you will find rest for your selves.
30
For my yoke is easy, and my burden light."
think:
The yoke Jesus asks us to carry or wear is always a shared yoke with Him holding most of the weight and pressure. Do you agree with this statement?
_______________________________________________________



God's special verse/thought for me today

________________
_________________________________________________________



T O D A Y ' S BLESSING LIST
Thank You Lord for:
____________________________________
_______________________________________________________
READ THE BIBLE IN ONE YEAR
Judith 9-12
St. Augustine says, "You have made us for yourself, O Lord, and our hearts are restless until they rest in you." We are all called to seek the Lord. Ignatius of Loyola taught that the principle and foundation of our lives is God's love. We are to love, honor and serve the Lord, and then be with Him forever in heaven.
Israel suffered from the cruelties of war. The people are devastated at their loss. The great army of Assyria has brought desolation to the people of Israel. On behalf of the people, Isaiah turns to God acknowledging their disobedience and waywardness. If only they turned to God. Israel was chosen by God to be the light; they were blessed with the covenant of God's protection and presence. Now hope seems lost. Is there any way that God will
receive this abandoned and rebellious people?
Isaiah teaches that it is in the name and title of God alone that give life to our souls. God's name has been uttered through the grace of the Spirit. Hope will be restored. God will give back to them what they have lost. They are to sing, awaken and return to the Lord, those who lie in the dust. They will know God as their shield and strength. Our souls yearn for God like a deer looking for water. The psalmist writes that the sheep finds rest by the cool, still waters. We, the sheep of God, are to find refreshment, renewal and restoration in God alone.
The tragedies of life will often leave a void in our lives. We look for peace, acceptance, and identity. This can be lost through the traumas that we encounter. Apart from God, we look to other things to fill the void, the restlessness. Drugs, alcohol, sexual immorality, and other substances replace the longing for love and consolation. These form into habits or addictions – our hearts become restless until they rest in God. We look for a relationship that will meet our needs. We escape the pain in many ways. However, God alone suffices. He alone is the answer to our deep longings and desires.
Fr. Brian Steele
What is the burden that lays upon our heart? Are there times when we are troubled in spirit? Do we give into doubt and uncertainty?
Lord God I come to You. My heart finds its rest in You. Pour Your spirit into my life. Renew my love. Amen.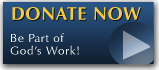 The FEAST is one of the happiest places on earth.

Click Here to find a Feast near you!
KERYGMA TV! is BACK
KERYGMA TV is on a new time slot and new channel Sundays 8 a.m. at IBC 13
Need Counseling? No Landline?
Now, you can use your mobile phone to call a friend for counseling at 09228407031. Or you may call our landlines 7266728, 7264709, 7259999 Mon-Fri 24-hrs, Sat 6am-5pm, Sun 6am-10am
BO BLOGS!
Go to Bo's Official Site and read his almost daily blog! Its not news, but thoughts and musings of Bo Sanchez. Get to know Bo in a more personal way --and find out what it means to live the life of a preacher. You get to enrich your faith as well.
DONATION
Remember to always donate your "first fruits"-not the last. Click on the "Donation" Box under the members menu - and you'll even see links to the nearest branches of the Banks where you can deposit.