READINGS for 2008-07-14
"Listen to the instruction of our God… What care I for the number of your sacrifices, says the Lord." – Isaiah 1:10-11
When I was young and immature, I would pray to God for something and I'd ask for signs to know what His answer would be. If I received red roses that day, then the answer is yes, but if it's white, it would be no. Then no roses would come on that day. So I'd wait for about a week. (Of course, you can't be too demanding of God.) After two weeks of no roses, I'd chance upon some red gumamela flowers. OK, that would do. They're flowers and they're red so it's a yes.
Later, when I was much older and still immature, when I'd pray for something that I really desire (like forcing the Lord to make this guy the One for me), I'd fast or make a sacrifice in the hope that God would answer my desperate cries. I thought that if God could see that I was already anorexic from fasting, He might have pity on me and give me what I want.
Thank God that He is an all-knowing God. He can't be manipulated even if I looked like a zombie from all my fasting. If He gave in to me then, I can surely say that I wouldn't be where I am right now — happily writing about how good God has been to me for giving me my beautiful family!
Ronna Ledesma
Shouldn't you be opening your ears to hear God's voice instead of opening your eyes to see a sign?
Lord, thank You for ignoring all our attempts to manipulate You. Thank You for being our sovereign God.
Sometimes, we can become so fixated in offering sacrifices to God that we fail to see that this is not the primary function of our lives. The primary focus ought to be growing in our ability and willingness to love God and our neighbor. Jesus shows us this through the many examples of His life where He reinterprets the law in favor of the call to love. Let us look to His life as the example of how we should live.
10
Hear the word of the LORD, princes of Sodom! Listen to the instruction of our God, people of Gomorrah!
11
What care I for the number of your sacrifices? says the LORD. I have had enough of whole-burnt rams and fat of fatlings; in the blood of calves, lambs and goats I find no pleasure.
12
When you come in to visit me, who asks these things of you?
13
Trample my courts no more! Bring no more worthless offerings; your incense is loathsome to me. New moon and sabbath, calling of assemblies, octaves with wickedness these I cannot bear.
14
Your new moons and festivals I detest; they weigh me down, I tire of the load.
15
When you spread out your hands, I close my eyes to you; though you pray the more, I will not listen. Your hands are full of blood!
16
Wash yourselves clean! Put away your misdeeds from before my eyes; cease doing evil;
17
learn to do good. Make justice your aim redress the wronged, hear the orphan's plea, defend the widow.
Psalm 50:8-9, 16bc-17, 21 and 23
R: To the upright I will show the saving power of God.
8
"Not for your sacrifices do I rebuke you, for your burnt offering are before me always.
9
I take from your house no bullock, no goats out of your fold."
(R)
16
"Why do you recite my statutes, and profess my covenant with your mouth,
17
though you hate discipline and cast my words behind you?"
(R)
21
"When you do these things, shall I be deaf to it? Or do you think that I am like yourself? I will correct you by drawing them up before your eyes.
23
He that offers praise as a sacrifice glorifies me; and to him that goes the right way I will show the salvation of God."
(R)
The Gospel proclamation always calls for us to make a decision – to either follow Jesus and accept to live a moral life or to reject Jesus and do what we please. The former is not an easy life to live as the moral demands of Christianity are quite extensive and often counter-cultural. This means that to be a Christian today, we will have to take a stand that is often against the immorality of our age, and proclaim the truth of the Gospel in places where it may not be very welcome.
34
"Do not think that I have come to bring peace upon the earth. I have come to bring not peace but the sword.
35
For I have come to set a man 'against his father, a daughter against her mother, and a daughter-in- law against her mother-in-law;
36
and one's enemies will be those of his household.'
37
"Whoever loves father or mother more than me is not worthy of me, and whoever loves son or daughter more than me is not worthy of me;
38
and whoever does not take up his cross and follow after me is not worthy of me.
39
Whoever finds his life will lose it, and whoever loses his life for my sake will find it.
40
"Whoever receives you receives me, and whoever receives me receives the one who sent me.
41
Whoever receives a prophet because he is a prophet will receive a prophet's reward, and whoever receives a righteous man because he is righteous will receive a righteous man's reward.
42
And whoever gives only a cup of cold water to one of these little ones to drink because he is a disciple — amen, I say to you, he will surely not lose his reward."
11:
1
When Jesus finished giving these commands to his twelve disciples, he went away from that place to teach and to preach in their towns.
think:
To be a Christian today, we will have to take a stand that is often against the immorality of our age, and proclaim the truth of the Gospel in places where it may not be very welcome.
_______________________________________________________



God's special verse/thought for me today

________________
_________________________________________________________



T O D A Y ' S BLESSING LIST
Thank You Lord for:
____________________________________
_______________________________________________________
READ THE BIBLE IN ONE YEAR
Tobit 12-14
COMMit yOUr liFE tO thE lOrd
Commitment is what people want to avoid these days. It is very powerful and seems to restrict freedom. It is binding and is contradictory to a life that is selfish and self-seeking. Commitment, some say, is difficult to maintain; it goes against the value of "doing it my way." It is destructive and damages lives.
Today's Gospel testifies boldly to the language of commitment — the cost of following Jesus. Life with Christ involves suffering, persecution, and detachment. Jesus does not say that the road of discipleship comes easy, but He promises to be with us always even to the end of time.
This is the challenge when we follow Jesus and commit our lives to Him. Our loved ones, families, and friends
will not understand our ways — there will be conflict. This happens when you have one person in the family who is very dedicated to the cause of the gospel and seeks a life with the Lord. The family becomes their own worst enemy. They do not understand nor accept the new life and responsibilities of their family member's commitment as a Christian.
To follow Jesus is to carry the cross and put Him above all else. Scripture teaches us to seek first the Kingdom of God and then everything is added. Someone once said the life of a Christian is a battle but the rewards are heavenly. Being a follower of Jesus reverses our attitude and way of living. No longer are we seeking selfish pursuits but godly pursuits.
Jesus challenges each of His disciples to lay down his life for his friends in imitation of Jesus. The one concerned for the Lord's affairs will certainly be rewarded, and the one who welcomes these envoys will be received by the One who sent them. The disciple of Jesus will lose his life as they commit to service and mission.
God will provide for all their needs and supply the grace necessary to carry out His will.
Fr. Brian Steele
Where are my priorities? Have I committed myself to God as a Christian? Am I willing to follow Jesus every day, no matter what the cost?
Lord, I commit myself to You. Help me to carry my cross and follow You. Lord, be with me because my spirit is willing yet my flesh is weak. Amen.
Blessed Kateri Tekakwitha, virgin, pray for us.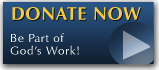 The FEAST is one of the happiest places on earth.

Click Here to find a Feast near you!
KERYGMA TV! is BACK
KERYGMA TV is on a new time slot and new channel Sundays 8 a.m. at IBC 13
Need Counseling? No Landline?
Now, you can use your mobile phone to call a friend for counseling at 09228407031. Or you may call our landlines 7266728, 7264709, 7259999 Mon-Fri 24-hrs, Sat 6am-5pm, Sun 6am-10am
BO BLOGS!
Go to Bo's Official Site and read his almost daily blog! Its not news, but thoughts and musings of Bo Sanchez. Get to know Bo in a more personal way --and find out what it means to live the life of a preacher. You get to enrich your faith as well.
DONATION
Remember to always donate your "first fruits"-not the last. Click on the "Donation" Box under the members menu - and you'll even see links to the nearest branches of the Banks where you can deposit.