READINGS for 2008-07-13
… the sufferings of this present time are nothing compared with the glory to be revealed for us. – Romans 8:18
Have you loved someone so dear but who's now gone? Have you given your all to some cause yet it still failed? Have you been persecuted for doing a righteous thing? Are you about to give up because nothing right seems happening to you in return?
Dear friend, I have these words for you. There is a heaven! And it's so real! I read a book entitled
Heaven
by Randy Alcorn. After a few pages I got so "excited to die." Nope, I'm not suicidal. I'm not giving up on my fantastic life. It's just that heaven is so real to me that every time I feel great, I never stop wondering that heaven is this multiplied by a million times. And when I remember or experience some dead-ends in my life — like the death of a loved one or an injustice that won't seem to be rectified in this lifetime — I simply look up and say, "Aahh, in heaven all these will be renewed. All these will be justified. All these will be made perfect."
Live your life to the full, here and now. But get more excited and prepare more for what's beyond! It's incomparable. It's eternal.
Alvin Barclona
When you've done everything and it still seems to amount to nothing, look up. God is storing your rewards in heaven.
Lord, grant me the grace to endure my pain and sufferings with faith and hope that in the end all things will be perfectly restored in You!
Amen.
God's word has a power that we will never be able to fully access due to the sin in our lives. It is powerful enough to create the universe out of nothing, yet gentle enough to minister His love and forgiveness to the most broken of persons in the world. Isaiah tells us that once God's word has gone forth, it will accomplish what it has been sent to do. This should strengthen our resolve to surrender our lives more fully to His love.
10
Thus says the LORD: Just as from the heavens the rain and snow come down and do not return there till they have watered the earth, making it fertile and fruitful, giving seed to him who sows and bread to him who eats,
11
so shall my word be that goes forth from my mouth; it shall not return to me void, but shall do my will, achieving the end for which I sent it.
Psalm 65: 10, 11, 12-13, 14
R: (Luke 8:8) The seed that falls on good ground will yield a fruitful harvest.
9 [10]
You have visited the land and watered it; greatly have you enriched it. God's watercourses are filled; you have prepared the grain.
(R)
10 [11]
Thus have you prepared the land drenching its furrows, breaking up its clods, softening it with showers, blessing its yield.
(R)
11 [12]
You have crowned the year with your bounty, and your paths overflow with a rich harvest;
12 [13]
the untilled meadows overflow with it, and rejoicing clothes the hills.
(R)
13 [14]
The fields are garmented with flocks and the valleys blanketed with grain. They shout and sing for joy.
(R)
St. Paul has received the grace of the knowledge of the glory of heaven. He knows that any suffering in this life is insignificant compared to the glory promised to us in heaven. He can have a cavalier attitude to his own welfare because he truly believes that this life is but a preparation for the next one, which will be eternal. Even if our entire earthly life is one of suffering and pain, it is still nothing and even worth it, if it prepares us for eternity with God.
18
Brothers and sisters: I consider that the sufferings of this present time are as nothing compared with the glory to be revealed for us.
19
For creation awaits with eager expectation the revelation of the children of God;
20
for creation was made subject to futility, not of its own accord but because of the one who subjected it, in hope
21
that creation itself would be set free from slavery to corruption and share in the glorious freedom of the children of God.
22
We know that all creation is groaning in labor pains even until now;
23
and not only that, but we ourselves, who have the first fruits of the Spirit, we also groan within ourselves as we wait for adoption, the redemption of our bodies.
As James tells us in his letter, "Faith without works is dead." Today's parable reveals this truth from the perspective of how we respond to the call of God and the offer of the gift of salvation. There is nothing mysterious about this parable – just a plain and simple exhortation that the fruit we bear in this life is dependent, at least on one level, on the depth of our commitment to be a disciple of Jesus.
1
On that day, Jesus went out of the house and sat down by the sea.
2
Such large crowds gathered around him that he got into a boat and sat down, and the whole crowd stood along the shore.
3
And he spoke to them at length in parables, saying: "A sower went out to sow.
4
And as he sowed, some seed fell on the path, and birds came and ate it up.
5
Some fell on rocky ground, where it had little soil. It sprang up at once because the soil was not deep,
6
and when the sun rose it was scorched, and it withered for lack of roots.
7
Some seed fell among thorns, and the thorns grew up and choked it.
8
But some seed fell on rich soil, and produced fruit, a hundred or sixty or thirtyfold.
9
Whoever has ears ought to hear."
10
The disciples approached him and said, "Why do you speak to them in parables?"
11
He said to them in reply, "Because knowledge of the mysteries of the kingdom of heaven has been granted to you, but to them it has not been granted.
12
To anyone who has, more will be given and he will grow rich; from anyone who has not, even what he has will be taken away.
13
This is why I speak to them in parables, because 'they look but do not see and hear but do not listen or understand.'
14
Isaiah's prophecy is fulfilled in them, which says: 'You shall indeed hear but not understand, you shall indeed look but never see.
15
Gross is the heart of this people, they will hardly hear with their ears, they have closed their eyes, lest they see with their eyes and hear with their ears and understand with their heart and be converted, and I heal them.'
16
"But blessed are your eyes, because they see, and your ears, because they hear.
17
Amen, I say to you, many prophets and righteous people longed to see what you see but did not see it, and to hear what you hear but did not hear it.
18
"Hear then the parable of the sower.
19
The seed sown on the path is the one who hears the word of the kingdom without understanding it, and the evil one comes and steals away what was sown in his heart.
20
The seed sown on rocky ground is the one who hears the word and receives it at once with joy.
21
But he has no root and lasts only for a time. When some tribulation or persecution comes because of the word, he immediately falls away.
22
The seed sown among thorns is the one who hears the word, but then worldly anxiety and the lure of riches choke the word and it bears no fruit.
23
But the seed sown on rich soil is the one who hears the word and understands it, who indeed bears fruit and yields a hundred or sixty or thirtyfold."
think:
St. Paul can have a cavalier attitude to his own welfare because he truly believes that this life is but a preparation for the next one, which will be eternal. What about us?
_______________________________________________________



God's special verse/thought for me today

________________
_________________________________________________________



T O D A Y ' S BLESSING LIST
Thank You Lord for:
____________________________________
_______________________________________________________
READ THE BIBLE IN ONE YEAR
Tobit 8-11
Things to be grateful for from the past week
________________________________________________________________
________________________________________________________________
_________________________________________________________________
Things to ask God for in the coming week
________________________________________________________________
_________________________________________________________________
________________________________________________________________
Most important word God told me this week
________________________________________________________________
________________________________________________________________
________________________________________________________________
A parable is a simple story used in teaching. The listener is the one left to interpret the meaning of the parable, trying to detect the meaning or the lesson behind the story. There is a hidden meaning of some kind of wisdom, advice or truth to be discovered. It is a skillful technique that engages a puzzled and inquiring mind. The parable unravels and unfolds as the person allows the mind to comprehend and seek the truth.
Jesus often used parables. Since the people do not understand His teachings, He uses parabolic speech, thus teasing and challenging the minds of His hearers. A person who seeks to discover the hidden meaning of the parable must first understand the original meaning of Jesus, then the application of the early church, and finally the theological understanding of the author (p.142, Matthew, John P. Meier).
There are seven parables in the Gospel of Matthew, namely, the parable of the sower; parable of the wheat and weeds; mustard seeds, the leaven, treasure, pearl and the fishnet. These cleverly skilled brainteasers are the mark of Jesus' wisdom to bring the people to an understanding of the relationship between God and His people. Their aim is to have the mind ticking, analyzing and reflecting so as to come to a better understanding of the teachings of Jesus. When Jesus was speaking to the crowds, His attention may have been caught by the farmer who was casually scattering the seed. As the seed is sown, Jesus is able to illustrate a lesson. His parables are centered on natural life that was experienced at that time. A good homilist will always seek to observe those things that catch people's attention. The homilist will use that to convey the message intended. This is a very good technique as the listeners are more prone to understand because it is relevant to their life situation.
Fr. Brian Steele
How have we responded to the Word of God? Has it fallen on good soil or hard rock? What are the distractions I find in my life that are drawing me away from the Lord?
Thank You, Lord, for the way that You have spoken Your word into my life. You have the words of eternal life. Help me to be attentive to Your
word. Amen.
St. Henry II, emperor, pray for us.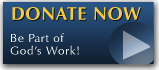 The FEAST is one of the happiest places on earth.

Click Here to find a Feast near you!
KERYGMA TV! is BACK
KERYGMA TV is on a new time slot and new channel Sundays 8 a.m. at IBC 13
Need Counseling? No Landline?
Now, you can use your mobile phone to call a friend for counseling at 09228407031. Or you may call our landlines 7266728, 7264709, 7259999 Mon-Fri 24-hrs, Sat 6am-5pm, Sun 6am-10am
BO BLOGS!
Go to Bo's Official Site and read his almost daily blog! Its not news, but thoughts and musings of Bo Sanchez. Get to know Bo in a more personal way --and find out what it means to live the life of a preacher. You get to enrich your faith as well.
DONATION
Remember to always donate your "first fruits"-not the last. Click on the "Donation" Box under the members menu - and you'll even see links to the nearest branches of the Banks where you can deposit.