READINGS for 2008-07-11
"Straight are the paths of the Lord, in them the just walk, but sinners stumble in them." – Hosea 14:10
Wanna know a little trivia about the famous three-stripe logo of Adidas? Originally, the three stripes were put there not as a design but to serve as support for the shoes. It just eventually became their logo.
Once, I was walking at the mall and saw a guy wearing a spoof shirt that sported the Adidas logo but in a peculiar way. It had the stripes bending down looking if they had fallen. Below it read:
"Adidapa," (dapa
in Filipino means "to trip").
It's a funny representation of our lives. No matter how steady and strong we seemingly are, we could still fall. Even if we plan our lives well, things can go wrong.
The good news is that God knows better. To Him, it doesn't matter how often we fall as long as every time we do, we stand up immediately. He straightens out crooked lines. He turns disappointments into divine appointments.
So when you
"Adidapa"
— don't forget: Rise up and just do it!
Arun Gogna
Have your steps slipped lately? Rise up and walk!
Thank You, Jesus, for not counting my falls.
It does not matter how many alliances we make with the powers of the world, sin will ultimately prevail unless we learn to draw upon the grace of salvation God offers to each one of us. One of the problems with the kingdom of Israel was the alliances it entered into with neighboring pagan countries. This indicated an unwillingness to trust in God's power to protect and once this trust was gone, the relationship quickly deteriorated.
2
Return, O Israel, to the LORD, your God; you have collapsed through your guilt.
3
Take with you words, and return to the LORD; Say to him, "Forgive all iniquity, and receive what is good, that we may render as offerings the bullocks from our stalls.
4
Assyria will not save us, nor shall we have horses to mount; We shall say no more, 'Our god,' to the work of our hands; for in you the orphan finds compassion."
5
I will heal their defection, I will love them freely; for my wrath is turned away from them.
6
I will be like the dew for Israel: he shall blossom like the lily; He shall strike root like the Lebanon cedar,
7
and put forth his shoots. His splendor shall be like the olive tree and his fragrance like the Lebanon cedar.
8
Again they shall dwell in his shade and raise grain; They shall blossom like the vine, and his fame shall be like the wine of Lebanon.
9
phraim! What more has he to do with idols? I have humbled him, but I will prosper him. "I am like a verdant cypress tree" — Because of me you bear fruit!
10
Let him who is wise understand these things; let him who is prudent know them. Straight are the paths of the LORD, in them the just walk, but sinners stumble in them.
Psalm 51: 3-4, 8-9, 12-13 , 14 and 17
R: My mouth will declare your praise.
1 [3]
Have mercy on me, O God, in your goodness; in the greatness of your compassion wipe out my offense.
2 [4]
Thoroughly wash me from my guilt and of my sin cleanse me.
(R)
6 [8]
Behold, you are pleased with sincerity of heart, and in my inmost being you teach me wisdom.
7 [9]
Cleanse me of sin with hyssop, that I may be purified; wash me, and I shall be whiter than snow.
(R)
10 [12]
A clean heart create for me, O God, and a steadfast spirit renew within me.
11 [13]
Cast me not out from your presence, and your Holy Spirit take not from me.
(R)
12 [14]
Give me back the joy of your salvation, and a willing spirit sustain in me.
15 [17]
O Lord, open my lips, and my mouth shall proclaim your praise.
(R)
Jesus is well aware that the world in which we have been sent to proclaim the Gospel is often hostile to our message of love and salvation. This is true in so many countries that are already post-Christian. It seems that there is even a bias against Christianity in many countries today, a bias which is inexplicable: The western world is largely built upon Christian foundations whether people want to admit it or not. Throw away Christianity and anarchy is the only other option.
16
Jesus said to his Apostles: "Behold, I am sending you like sheep in the midst of wolves; so be shrewd as serpents and simple as doves.
17
But beware of people, for they will hand you over to courts and scourge you in their synagogues,
18
and you will be led before governors and kings for my sake as a witness before them and the pagans.
19
When they hand you over, do not worry about how you are to speak or what you are to say. You will be given at that moment what you are to say.
20
For it will not be you who speak but the Spirit of your Father speaking through you.
21
Brother will hand over brother to death, and the father his child; children will rise up against parents and have them put to death.
22
You will be hated by all because of my name, but whoever endures to the end will be saved.
23
When they persecute you in one town, flee to another. Amen, I say to you, you will not finish the towns of Israel before the Son of Man comes."
think:
The western world is largely built upon Christian foundations whether people want to admit it or not! Throw away Christianity and anarchy is the only other option.
_______________________________________________________



God's special verse/thought for me today

________________
_________________________________________________________



T O D A Y ' S BLESSING LIST
Thank You Lord for:
____________________________________
_______________________________________________________
READ THE BIBLE IN ONE YEAR
Tobit 1-3
Through the ages, God raises men and women to be prophets. They minister to the people through the saving message of God. God speaks through human agents, in every circumstance and in all situations. He never tires in calling those who are willing to respond to Him. Hosea, like many others before and after him, had the difficult task of encouraging the people to return to God. Jesus, who fulfills all prophesies in the New Testament, also calls people to repent and return to God – "Repent and believe in the gospel."
Hosea calls the people to repentance. By their word of repentance, the people will be accepted by their God. By acknowledging God as their Lord and Savior, they will gain the love and mercy of God. The Lord hears the cry of the poor. His merciful gaze is upon those who are sincere in their repentance. His mercy heals and brings freedom to those who are enslaved to sin.
The metaphors that God speaks through the prophets bring freshness and renewal to the hearers of the proclaimed Word. On their return to God, they shall blossom like the lily, they shall put forth shoots like the cedars of Lebanon; their splendor will be like the olive tree, and their fragrance like the cedar. God is that tree that offers shade and fruitfulness. We will find solace and protection in Him.
The grace of forgiveness is offered to anyone who seeks God with their whole heart. In that wonderful sacrament of reconciliation, we confess our sins to the priest, who in the person of Christ, absolves us and helps us walk anew the journey of life. This is a sacrament of conversion. In our repentance, we turn back to God, the Author and source of our lives. The Spirit is poured into our hearts and we are once again refreshed and renewed to love and serve the LORD.
Fr. Brian Steele
What are some of the metaphors that we can identify with in regards to our relationship with God?
God, have mercy on me a sinner. Forgive me and heal me. I repent of my sin and return to You, loving God. Let Your Holy Spirit lead and guide me in the way of everlasting life. Amen.
St. Benedict of Nursia, abbot, pray for us.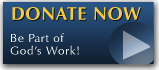 The FEAST is one of the happiest places on earth.

Click Here to find a Feast near you!
KERYGMA TV! is BACK
KERYGMA TV is on a new time slot and new channel Sundays 8 a.m. at IBC 13
Need Counseling? No Landline?
Now, you can use your mobile phone to call a friend for counseling at 09228407031. Or you may call our landlines 7266728, 7264709, 7259999 Mon-Fri 24-hrs, Sat 6am-5pm, Sun 6am-10am
BO BLOGS!
Go to Bo's Official Site and read his almost daily blog! Its not news, but thoughts and musings of Bo Sanchez. Get to know Bo in a more personal way --and find out what it means to live the life of a preacher. You get to enrich your faith as well.
DONATION
Remember to always donate your "first fruits"-not the last. Click on the "Donation" Box under the members menu - and you'll even see links to the nearest branches of the Banks where you can deposit.