READINGS for 2008-07-09
"If you have faith the size of a mustard seed, you will say to this mountain, 'Move from here to there,' and it will move." – Matthew 17:20
"He looks normal enough," I said to myself. But his testimony sounded far from normal. He could foretell the future, heal the sick, raise the dead and bring people back to the Church. It was obviously a gift from the Lord that this man has decided to use for the good of the Church.
In my line of work as a writer, I get to hear stories and testimonies of healing, conversions and miracles that my mind could only wonder at. They make me realize with gratefulness that God is indeed alive and at work among His people.
In our modern times where everything must be visible or measurable to be believable, we risk losing that "magic" formula to live lives full of joy, hope and thanksgiving. It's called faith. Faith is the key that opens doors that our doubts have firmly closed.
Let us fill our hearts with faith by surrounding ourselves with faith-filling readings, songs, thoughts and activities. After all, the Lord said that just a little of it can go a long, long way.
Joy Sosoban
"For God all things are possible" (Matthew 19:26). Is something possible for us only if we think it can be done?
Dear Lord, strengthen my faith.
Hosea tells us that a time of purification, a breaking down of all false idols the people have erected in their lives, is coming upon Israel. This will be a time of great trial but the people will emerge from the experience purified and a stronger community. As we struggle to overcome sin in our own lives, let us draw hope from the experience of Israel that the struggle will be worth the fruit that comes in the end.
1
Israel is a luxuriant vine whose fruit matches its growth. The more abundant his fruit, the more altars he built; The more productive his land, the more sacred pillars he set up.
2
Their heart is false, now they pay for their guilt; God shall break down their altars and destroy their sacred pillars.
3
If they would say, "We have no king" — Since they do not fear the LORD, what can the king do for them?
7
The king of Samaria shall disappear, like foam upon the waters.
8
The high places of Aven shall be destroyed, the sin of Israel; thorns and thistles shall overgrow their altars. Then they shall cry out to the mountains, "Cover us!" and to the hills, "Fall upon us!"
12
"Sow for yourselves justice, reap the fruit of piety; Break upfor yourselves a new field, for it is time to seek the LORD, till he comesand rain down justice upon you."
Psalm 105: 2-3 , 4-5 , 6-7
R: Seek always the face of the Lord.
2
Sing to him, sing his praise, proclaim all his wondrous deeds.
3
Glory in his holy name; rejoice, O hearts that seek the LORD!
(R)
4
Look to the LORD in his strength; seek to serve him constantly.
5
Recall the wondrous deeds that he has wrought, his portents, and the judgments he has uttered.
(R)
6
You descendants of Abraham, his servants, sons of Jacob, his chosen ones!
7
He, the LORD, is our God; throughout the earth his judgments prevail.
(R)
The apostles are called by Jesus and sent out to preach the Good News. We too are called to give our lives in one way or another in the mission of proclaiming the Good News. I hope and pray we are all discerning how we can use the gifts and resources God has given us for this purpose. Selfishness is one of the major sins of our age and it is very insidious. Often, we do not even realize we have succumbed to it as we seek to accumulate possessions and things. How much of it is necessary for a life of faith?
1
Jesus summoned his twelve disciples and gave them authority over unclean spirits to drive them out and to cure every disease and every illness.
2
The names of the twelve apostles are these: first, Simon called Peter, and his brother Andrew; James, the son of Zebedee, and his brother John;
3
Philip and Bartholomew, Thomas and Matthew the tax collector; James, the son of Alphaeus, and Thaddeus;
4
Simon the Cananean, and Judas Iscariot who betrayed him.
5
Jesus sent out these twelve after instructing them thus, "Do not go into pagan territory or enter a Samaritan town.
6
Go rather to the lost sheep of the house of Israel.
7
As you go, make this proclamation: 'The kingdom of heaven is at hand.'"
think:
Selfishness is one of the major sins of our age and it is very insidious. Often, we do not even realize we have succumbed to it as we seek to accumulate possessions and things.
_______________________________________________________



God's special verse/thought for me today

________________
_________________________________________________________



T O D A Y ' S BLESSING LIST
Thank You Lord for:
____________________________________
_______________________________________________________
READ THE BIBLE IN ONE YEAR
Nehemia 6-9
Out of all the nations of the world, God chose Israel to be His own. Israel was likened to a vine. Throughout the Old Testament, the prophets constantly alluded to and made known God's love to Israel as a vinedresser takes care of the vine. Jesus Himself takes up the metaphor and designates Himself as the "true vine." Grapes are the fruit of the vine and from grapes come fine wine. It is a perfect analogy of Israel who is nourished by God's love yet crushed through her ordeals in life so that the wine of God's chosen people is produced.
However, Israel forsakes her God and turns to pagan gods. Israel became the wild vine, unat tended, ruined and overcome by poisonous weeds because of her lack of obedience to the commands of God.
The Church is also represented as the new vine. As members of the Church, we are connected to Jesus - the true vine. All life and nourishment comes from Him. He calls His followers to abide in Him, to make our dwelling in Him alone. As we abide in Jesus, we bear everlasting fruit that does not rot nor become ruined by poisonous weeds. We must remain in Jesus to produce good fruit of the Spirit. In the epistle to the Galatians, Paul tells us that the fruit of the Holy Spirit is love, joy, peace, patience, kindness, goodness, faithfulness, gentleness and self control. Hosea preaches to the people to sow justice for themselves so as to reap the fruit of piety.
Hosea calls the people to break up the ground of hardness that can settle in our lives through complacency, sinful habits, self-righteousness and pride. Let our hearts be the good soil where God can plant His seed of grace and mercy to produce fruit. Just as the rain comes to water the earth, so too must our lives be open to the rain of the Holy Spirit who produces a harvest of righteousness, justice and peace.
Fr. Brian Steele
What are the areas in my life that have become hardened? Where in my life do I need to allow the Lord to break open and rain his blessing in my life?
Lord, thank You for the gift of the Spirit. Help me abide in You as You take Your place in me. May my life become like a fruitful vine, offering to others the wine of compassion, joy and peace. Amen.
St. Veronica Guiliani, virgin, pray for us.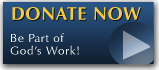 The FEAST is one of the happiest places on earth.

Click Here to find a Feast near you!
KERYGMA TV! is BACK
KERYGMA TV is on a new time slot and new channel Sundays 8 a.m. at IBC 13
Need Counseling? No Landline?
Now, you can use your mobile phone to call a friend for counseling at 09228407031. Or you may call our landlines 7266728, 7264709, 7259999 Mon-Fri 24-hrs, Sat 6am-5pm, Sun 6am-10am
BO BLOGS!
Go to Bo's Official Site and read his almost daily blog! Its not news, but thoughts and musings of Bo Sanchez. Get to know Bo in a more personal way --and find out what it means to live the life of a preacher. You get to enrich your faith as well.
DONATION
Remember to always donate your "first fruits"-not the last. Click on the "Donation" Box under the members menu - and you'll even see links to the nearest branches of the Banks where you can deposit.