READINGS for 2008-07-06
WHEN FUN IS NOT FUN AT ALL
For if you live according to the flesh, you will die. – Romans 8:13
Year after year, talking to the OB-Gyne for my annual pap smear test is such an ordeal. Here's how it normally goes:
OB-Gyne : Sexually active?
Then I'd hear this sarcastic comment again. "What have you been doing with your life? You're missing all the fun!"
Promiscuity has become an acceptable norm in our society. How sad that what is meant to be the expression of deep love between a man and woman joined forever in marriage can be trivialized as merely a way of enjoyment. What could have been a gift of oneself to another has led to the cravings of the flesh. No wonder, serious illnesses related to sexual activities are becoming more prevalent.
However we define promiscuity, it is one of the most destructive sins. It will always take us further than we intended to play, keep us longer than we intended to stay and cost us more than we're willing to pay.
Jane Gonzales
Remember, what we feed ourselves may control us..
Father, forgive us for feeding the cravings of our sinful flesh. In Jesus' name we pray. Amen.
I am sure that we have all been told, "Never judge a book by its cover." This adage is always pertinent in the spiritual life because more often than not, it is only through humility and being able to recognize the work of God in the little things of our lives, that we will be able to follow God's will. Jesus always comes to us in humility and because we are so hardened in our hearts, God is forced to work through the mundane events of our lives, because that is all we will give Him to work with.
9
Thus says the Lord: Rejoice heartily, O daughter Zion, shout for joy, O daughter Jerusalem! See, your king shall come to you; a just savior is he, meek, and riding on an ass, on a colt, the foal of an ass.
10
He shall banish the chariot from Ephraim, and the horse from Jerusalem; the warrior's bow shall be banished, and he shall proclaim peace to the nations. His dominion
shall be from sea to sea, and from the River to the ends of the earth.
Psalm 145 : 1-2 , 8-9, 10-11, 13-14
R: I will praise your name for ever, my king and my God.
1
I will extol you, O my God and King, and I will bless your name forever and ever.
2
Every day will I bless you, and I will praise your name forever and ever.
(R)
8
The LORD is gracious and merciful, slow to anger and of great kindness.
9
The LORD is good to all and compassionate toward all his works.
(R)
10
Let all your works give you thanks, O LORD, and let your faithful ones bless you.
11
Let them discourse of the glory of your kingdom and speak of your might.
(R)
13
The LORD is faithful in all his words and holy in all his works.
14
The LORD lifts up all who are falling and raises up all who are bowed down.
(R)
The spiritual life is exactly that: a life lived under the guidance and power of the Holy Spirit. We will be faced with constant challenges to this way of life every day. We need to remain aware of these challenges so that we can address them with the help of the Holy Spirit rather than to rely on our own limited strengths and abilities. If we walk with Jesus, we will prevail over sin; if we wander off on our own, we will be easy prey for the devil.
9
Brothers and sisters: You are not in the flesh; on the contrary, you are in the spirit, if only the Spirit of God dwells in you. Whoever does not have the Spirit of Christ does not belong to him.
11
If the Spirit of the one who raised Jesus from the dead dwells in you, the one who raised Christ from the dead will give life to your mortal bodies also, through his Spirit that dwells
in you.
12
Consequently, brothers, we are not debtors to the flesh, to live according to the flesh.
13
For if you live according to the flesh, you will die, but if by the spirit you put to death the deeds of the body, you will live.
We are once again taught about our need to grow in humility, in being willing to submit our lives to the guiding hand of the Holy Spirit. The world inevitably teaches us the opposite. It teaches us that we do not need the help of anyone, let alone God, to be successful in life. The world tells the truth only if success is defined according to its criteria. However, we are not interested in that sort of success – we want the fulfillment of the promise of eternal life to be our reality.
25
At that time Jesus said in reply, "I give praise to you, Father, Lord of heaven and earth, for although you have hidden these things from the wise and the learned you have revealed them to the childlike.
26
Yes, Father, such has been your gracious will.
27
All things have been handed over to me by my Father. No one knows the Son except the Father, and no one knows the Father except the Son and anyone to whom the Son wishes to reveal him.
28
"Come to me, all you who labor and are burdened, and I will give you rest.
29
Take my yoke upon you and learn from me, for I am meek and humble of heart; and you will find rest for yourselves.
30
For my yoke is easy, and my burden light."
think:
The world tells the truth only if success is defined according to its criteria. Whose criteria of success do we follow?
_______________________________________________________



God's special verse/thought for me today

________________
_________________________________________________________



T O D A Y ' S BLESSING LIST
Thank You Lord for:
____________________________________
_______________________________________________________
READ THE BIBLE IN ONE YEAR
Ezra 1-5
Things to be grateful for from the past week
________________________________________________________________
________________________________________________________________
_________________________________________________________________
Things to ask God for in the coming week
________________________________________________________________
_________________________________________________________________
________________________________________________________________
Most important word God told me this week
________________________________________________________________
________________________________________________________________
________________________________________________________________
Jesus praises His Father for allowing Himself to be revealed to the "little ones" — tax collectors, sinners and others who are willing to obey His teachings. The wise and clever — the Pharisees, scribes and experts of the law — have ignored and rejected the blessing of God through Jesus, the Holy and Anointed One.
Faith is a gift given to us, "a supernatural virtue infused by God" (Catholic Catechism, no. 153). One must be open to the interior work of the Spirit who pours His love into our hearts. With openness of mind and heart, the Lord can help one to believe. I believe in the truths revealed to me in Scripture, tradition and the teachings of the Church. With the help of the Holy Spirit, I submit my intellect and understanding to these revealed truths and faith is born. To believe is a human act. On God's part, He infuses me with grace and power to have faith.
We are privileged to know Jesus. This is the gracious will of God. How He reveals Himself to us is the mystery of God
– through life's experience, the Church, in the world, or by way of evangelization. The Lord can remove the obstacles of doubt and unbelief, and we are open to the benevolent and abundant life of God.
We Christians know who we are and where we are in our relationship with God. He alone answers every question, anticipates every need and fulfills every longing of the human heart. By becoming like us, Jesus supports and leads us to an authentic understanding of who man is. He understands the trials of humanity, the difficulties we must endure, the problems and issues of our daily lives. He seeks those who are burdened to come and find rest in Him. He empowers us with His Holy Spirit in order to live a full life.
Come to Jesus, you who are tired and burdened. As John the Beloved leaned on Jesus at the Last Supper, so too can you find comfort and rest in Him who is near.
Fr. Brian Steele
Are you tired and worn out from all your worries and anxieties? Have you lost the courage to go on? Jesus says, "Come to me." Go to Him
and drink deeply of His life and love.
Lord Jesus, I will go to You and find rest in Your love. I surrender my cares and worries to You. I believe in You, help my unbelief. Amen.
St. Dominica, martyr in Campania Italy, pray for us.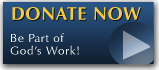 The FEAST is one of the happiest places on earth.

Click Here to find a Feast near you!
KERYGMA TV! is BACK
KERYGMA TV is on a new time slot and new channel Sundays 8 a.m. at IBC 13
Need Counseling? No Landline?
Now, you can use your mobile phone to call a friend for counseling at 09228407031. Or you may call our landlines 7266728, 7264709, 7259999 Mon-Fri 24-hrs, Sat 6am-5pm, Sun 6am-10am
BO BLOGS!
Go to Bo's Official Site and read his almost daily blog! Its not news, but thoughts and musings of Bo Sanchez. Get to know Bo in a more personal way --and find out what it means to live the life of a preacher. You get to enrich your faith as well.
DONATION
Remember to always donate your "first fruits"-not the last. Click on the "Donation" Box under the members menu - and you'll even see links to the nearest branches of the Banks where you can deposit.