READINGS for 2008-07-03
Jesus came, although the doors were locked, and stood in their midst and said, "Peace be with you." – John 20:26
Because I live with three other girls, work in the city, and commute daily to and from work, I am surrounded daily by sound — or noise, depending on my mood. I realized just how different rural life is when I spent the holidays with my relatives in Mindoro. I stepped out of the plane and heard… silence. I breathed in deeply the sheer joy of that moment. It was a rare and precious thing.
Because of the constant barrage of sound that surrounds me, I try to create a little space of peace and quiet within me by praying the Rosary while riding the jeep or the MRT. But since there are times I can't pray because of the thoughts in my head or the music inside the vehicle, the passage today gives me reassurance.
Even at times when the door to our hearts are locked — filled with worry, fear and tension — the Lord can enter in and say to us, "Peace be with you." The Lord is God. He can enter into all the recesses of our minds, hearts and lives, and give us peace. May we in humility accept what He offers.
Joy Sosoban
"To be at one with God is to be at peace… peace is to be found only within, and unless one finds it there he will never find it at all." (Ralph
Dear Lord, You are the Prince of Peace. Let me find my peace and rest in You.
God has a plan and mission for us all. No one is a stranger to Him. He has created us all and therefore knows what our gifts are and what will truly fulfill us. Will we embrace this truth for our lives or not? Thomas was challenged to put aside all his doubts and believe in the resurrection. What will we do? Will we entrust our lives into the hands of our loving God or not?
19
Brothers and sisters: You are no longer strangers and sojourners, but you are fellow citizens with the holy ones and members of the household of God,
20
built upon the foundation of the apostles and prophets, with Christ Jesus himself as the capstone.
21
Through him the whole structure is held together and grows into a temple sacred in the Lord;
22
in him you also are being built together into a dwelling place of God in the Spirit.
R: Go out to all the world and tell the Good News.
1
Praise the LORD, all you nations; glorify him, all you peoples!
(R)
2
For steadfast is his kindness toward us, and the fidelity of the LORD endures forever.
(R)
We are familiar with this text in John's Gospel where Thomas encounters the Risen Jesus. Let us pray that we too will have the grace to encounter Jesus in our daily lives and so be inspired to share the Good News with others. Let us seek to focus our lives on the strengths of our faith and not allow the devil to distract us from the truth rooted in this faith.
24
Thomas, called Didymus, one of the Twelve, was not with them when Jesus came.
25
So the other disciples said to him, "We
have seen the Lord." But he said to them, "Unless I see the mark of the nails in his hands and put my finger into the nailmarks and put my hand into his side, I will not believe."
26
Now a week later his disciples were again inside and Thomas was with them. Jesus came, although the doors were locked, and stood in their midst and said, "Peace be with you."
27
Then he said to Thomas, "Put your finger here and see my hands, and bring your hand and put it into my side, and do not be unbelieving, but believe."
28
Thomas answered and said to him, "My Lord and my God!"
29
Jesus said to him, "Have you come to believe because you have seen me? Blessed are those who have not seen and have believed."
think
:
Let us pray that we too will have the grace to encounter Jesus in our daily lives and so be inspired to share the Good News with others.
_________________________________________________________

God's special verse/thought for me today________________
_________________________________________________________

T O D A Y ' S BLESSING LIST
Thank You Lord for:
____________________________________
_______________________________________________________
READ THE BIBLE IN ONE YEAR 2 Chronicles 28-30
Feast St. Thomas, apostle
"Doubting" Thomas was just as devoted and courageous as a disciple of Jesus. As Jesus prepares to visit his dying friend Lazarus, we hear Thomas speak out that he will go with Jesus. Going to Jerusalem was dangerous territory since the Jewish authorities were after Jesus. At the Last Supper, Thomas is not afraid to question Jesus where He is going, as Jesus approached His impending death.
The Risen Jesus meets His friends on the way to Emmaus, He appears to Mary and the others, and He eats food in order to fellowship with them again. He is the friend of sinners and relates with the disciples. Thomas has difficulty believing in the story his fellow apostles relate to him – Jesus is risen! Can a dead man rise again? Thomas doesn't think so and stubbornly refuses to believe. Thomas tests the disciples by demanding that he'll only believe once he places his hands upon the wounds of the Christ. Seemingly a tall order and yet the disciples trust in the Lord. Jesus appears before the disciples and Thomas a week later . The first thing the risen Christ manifests to us is His peace. He does not scold the disciples for their lack of faith, nor does He condemn Thomas. He turns to Thomas and allows Thomas to touch Him and be healed. Thomas' skepticism is healed at the sight of Jesus' wounds and in humble adoration pronounces Jesus as Lord and God.
Jesus testifies that Thomas believes because He has seen, yet more blessed are they who have not seen and yet believe. Jesus has given us faith and hope to believe that He is in our midst. Though we do not see Him with our eyes, we see him through our "eyes of faith." He is present at Mass, in the Word, in the community of faithful, in the priest and in each one of us because the Holy Spirit dwells within us. The highest point of our faith is to proclaim that Jesus is Lord to the glory of God the Father.
Fr. Brian Steele
Like Thomas, do we proclaim Jesus as Lord and God of our lives whenever doubts arise and threaten to overwhelm us?
Lord Jesus, I believe in You. I believe You are the Son of God. I believe that You died and rose again. I believe that You are here in our midst with the power to heal and the grace to forgive. Amen.
St. Thomas, apostle, pray for us.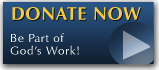 The FEAST is one of the happiest places on earth.

Click Here to find a Feast near you!
KERYGMA TV! is BACK
KERYGMA TV is on a new time slot and new channel Sundays 8 a.m. at IBC 13
Need Counseling? No Landline?
Now, you can use your mobile phone to call a friend for counseling at 09228407031. Or you may call our landlines 7266728, 7264709, 7259999 Mon-Fri 24-hrs, Sat 6am-5pm, Sun 6am-10am
BO BLOGS!
Go to Bo's Official Site and read his almost daily blog! Its not news, but thoughts and musings of Bo Sanchez. Get to know Bo in a more personal way --and find out what it means to live the life of a preacher. You get to enrich your faith as well.
DONATION
Remember to always donate your "first fruits"-not the last. Click on the "Donation" Box under the members menu - and you'll even see links to the nearest branches of the Banks where you can deposit.