READINGS for 2008-07-01
ENCOUNTER WITH AN EXORCIST
You allow no evil in your presence. – Psalm 5:4
Last year, we published Fr. Jocis Syquia's book,
Exorcism: Encounters with the Paranormal and the Occult
. He writes with authority because he is the official exorcist of the Catholic Church in the Archdiocese of Manila. (After reading his book, I thank God and sang hallelujah that God didn't give me the ministry of exorcism! Driving out evil spirits every day and meeting possessed people with twisting heads and levitating bodies isn't very attractive to me.)
In his book, Fr. Jocis exposes the workings of the devil in terrifying, gory detail. Speaking from his personal experience of haunted houses, demon possession, ghosts and true-tolife paranormal activities, Fr. Jocis also speaks of the incomparable power of God over spirits. (Read the book! It will bless you.)
Rather than scare me, the book made me marvel more about our victorious God.
Friends, if you're experiencing a battle in your life right now and it seems like you're losing, never fear. Because at the end of the day, you will win. Why do I know? Because God always wins the war.
It might not be immediate. It may take years. But ultimately, God always wins, and so will you. No doubt.
Bo Sanchez
If you are truly with God, you will eventually triumph over every evil in your life.
Lord, I claim Your mighty victory over my troubles.
Amos knows that the message he has to tell the leaders of the Northern Kingdom will be ignored. However, he must do what he believes the Lord is asking him to do – namely, preach repentance and conversion in the northern city of Bethel. Here is the lesson for us: All we have to do in our lives is what God asks us to do; the work of conversion of peoples' hearts is up to Him.
1
Hear this word, O men of Israel, that the LORD pronounces over you, over the whole family that I brought up from the land of Egypt:
2
You alone have I favored, more than all the families of the earth; therefore I will punish you for all your crimes.
3
Do two walk together unless they have agreed?
4
Does a lion roar in the forest when it has no prey? Does a young lion cry out from its den unless it has seized something?
5
Is a bird brought to earth by a snare when there is no lure for it? Does a snare spring up from the ground without catching anything?
6
If the trumpet sounds in a city, will the people not be frightened? If evil befalls a city, has not the LORD caused it?
7
Indeed, the Lord GOD does nothing without revealing his plan to his servants, the prophets.
8
The lion roars — who will not be afraid! The Lord GOD speaks — who will not prophesy!
4:
11
I brought upon you such upheaval as when God overthrew Sodom and Gomorrah: you were like a brand plucked from the fire; yet you returned not to me, says the LORD.
12
So now I will deal with you in my own way, O Israel! and since I will deal thus with you, prepare to meet your God, O Israel.
R: Lead me in your justice, Lord.
3 [4]
At dawn I bring my plea expectantly before you.
4 [5]
For you, O God, delight not in wickedness; no evil man remains with
you;
5 [6]
the arrogant may not stand in your sight.
(R)
You hate all evildoers;
6 [7]
you destroy all who speak falsehood; the bloodthirsty and the deceitful the LORD abhors.
(R)
7 [8]
But I, because of your abundant mercy, will enter your house; I will worship at your holy temple in fear of you, O LORD.
(R)
We know what it is like when the storms of life break in. It can seem as if nothing is going right for us, and that nothing ever will. Yet today's Gospel teaches us otherwise. If we have Jesus in our lives, the storms will pass us by because He will be the source of peace and consolation we need. We will not worry as we will know that Jesus has everything in hand, and though it might be stormy for a time, peace is not that far away.
23
As Jesus got into a boat, his disciples followed him.
24
Suddenly a violent storm came up on the sea, so that the boat was being swamped by waves; but he was asleep.
25
They came and woke him, saying, "Lord, save us! We are perishing!"
26
He said to them, "Why are you terrified, O you of little faith?" Then he got up, rebuked the winds and the sea, and there was great calm.
27
The men were amazed and said, "What sort of man is this, whom even the winds and the sea obey?"
think:
If we have Jesus in our lives, we will not worry as we will know that Jesus has everything in hand, and though it might be stormy for a time, peace is not that far away.
_________________________________________________________

God's special verse/thought for me today________________
_________________________________________________________

T O D A Y ' S BLESSING LIST
Thank You Lord for:
____________________________________
_______________________________________________________
READ THE BIBLE IN ONE YEAR 2 Chronicles 22-24
PERSONAL MISSION STATEMENT
The ultimate purpose of my life
__________________________________________________________________________________________
__________________________________________________________________________________________
__________________________________________________________________________________________
GOALS FOR THE QUARTER
Priority areas God wants me to work on
__________________________________________________________________________________________
__________________________________________________________________________________________
__________________________________________________________________________________________
PRAYER SHEET
FOR

Things I will pray for regularly
MY LIFE



DATE
PERSONAL NEED DATE GOD'S ANSWERS
When I "Until now, you have not When the "Ask and you shall receive,
started asked for anything in My Name." answer that your joy may be full."
praying - John 16: 24a came - John 16: 24b
PRAYER SHEET
FOR
Things I will pray for regularly
MY LIFE
EVANGELISM LIST CARING LIST
People God wants me to People God wants me to

bring closer to Him pray for and show more love to
EvEn thE Winds and sEa ObEy
Many times, we hear of the disciples crossing the Sea of Galilee. Some were fishermen before being called by Jesus and so many were aware of the sudden weather changes on the lake. The sea was in a basin in which the winds could easily make their way through a valley that acted as a tunnel down through to the sea. This day was one of those days when the weather suddenly changes and the disciples are terrified. Notice that Jesus is asleep. It has been a long day for Him. He has taught, preached and healed many; spent Himself for the Kingdom of God – and now He sleeps. He trusts the Father completely. The boat is swamped by the waves. The disciples were afraid and felt their lives were at stake. They called out to Jesus, and He rebuked the storm and calmed the sea.
Through this story, Matthew teaches us that there are many trials the early church had undergone. The boat symbolizes
the church which is experiencing dangers in its present state. The disciples are rebuked because of their lack of faith. They are called to abandon themselves completely to Jesus, the Divine Master, whom even the wind and sea obey.
How often do we also experience the "storms" of life breaking us and causing us terror within? What are those things that we are easily distracted with? How many times do we feel the same way as the disciples with Jesus asleep? How often do we cry out to God, "Why are You not listening?" "Do You not care?" "Where are You when I need You?" "Lord save me, I am perishing!"
The Lord is present among us. He is not asleep, but perhaps our faith needs to be awakened. "Wake up, O sleeper, rise from the dead, and Christ will shine on you" (Ephesians 5.14). Be at peace once again for the Lord desires to give you His peace. When Jesus rebuked the wind and sea, there was great calm. Allow Him to calm you of all your fears as you place your trust in Him.
Fr. Brian Steele
What are the storms in your life? Where would you like Jesus to speak His peace and love?
Lord, You are mighty God and Prince of Peace. I ask You to calm the winds, seas and the storms that break out in my life. I give You my problems and I will trust in You.
Blessed Junipero Serra, priest, pray for us.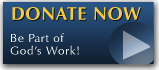 The FEAST is one of the happiest places on earth.

Click Here to find a Feast near you!
KERYGMA TV! is BACK
KERYGMA TV is on a new time slot and new channel Sundays 8 a.m. at IBC 13
Need Counseling? No Landline?
Now, you can use your mobile phone to call a friend for counseling at 09228407031. Or you may call our landlines 7266728, 7264709, 7259999 Mon-Fri 24-hrs, Sat 6am-5pm, Sun 6am-10am
BO BLOGS!
Go to Bo's Official Site and read his almost daily blog! Its not news, but thoughts and musings of Bo Sanchez. Get to know Bo in a more personal way --and find out what it means to live the life of a preacher. You get to enrich your faith as well.
DONATION
Remember to always donate your "first fruits"-not the last. Click on the "Donation" Box under the members menu - and you'll even see links to the nearest branches of the Banks where you can deposit.