READINGS for 2008-06-30
Thus says the Lord... I will not revoke my word... – Amos 2:6
My dad is one person who means what he says. When he tells you that he'll run your errand, consider it done. When he says that he'll be at your party, make sure you have bottles of cold beer waiting for him. And when he says he'll give you a car, make room for it in your garage. (That's why he's never said that to anyone even as a joke!)
Because I've known him to be like that, I take confidence in the integrity of his word. And if ever it takes a while before he does what he has promised, I rest in the assurance that Dad never says what he will not fulfill. Now if my dad, who is a person who sins and makes mistakes, can fill me with such confidence in his spoken word, what more about God? He's the One who is the same yesterday, today and forever. He never changes. And He has every power to fulfill all His promises.
How can I not believe a God like that?
Rissa Singson-Kawpeng
What has God promised you? Be assured He'll keep it.
Lord, I trust in Your promises.
God is not happy with the divisions in Israel's society. This is not at all a part of His plan for His people. God sees the rich having a considerable responsibility for the inequities among the people. It is they who have to take a leading role in balancing things out. Unfortunately, the same is true in most, if not all, parts of the world today. It is the rich who need to heed the call of Amos and look at how they are using their wealth.
6
Thus says the LORD: For three crimes of Israel, and for four, I will not revoke my word; because they sell the just man for silver, and the poor man for a pair of sandals.
7
They trample the heads of the weak into the dust of the earth, and force the lowly out of the way. Son and father go to the same prostitute, profaning my holy name.
8
Upon garments taken in pledge they recline beside any altar; and the wine of those who have been fined they drink in the house of their god.
9
Yet it was I who destroyed the Amorites before them, who were as tall as the cedars, and as strong as the oak trees. I destroyed their fruit above, and their roots beneath.
10
It was I who brought you up from the land of Egypt, and who led you through the desert for forty years, to occupy the land of the Amorites.
13
Beware, I will crush you into the ground as a wagon crushes when laden with sheaves.
14
Flight shall perish from the swift, and the strong man shall not retain his strength; the warrior shall not save his life,
15
nor the bowman stand his ground; the swift of foot shall not escape, nor the horseman save his life.
16
And the most stouthearted of warriors shall flee naked on that day, says the LORD.
Psalm 50:16bc-17, 18-19, 20-21, 22-23
R: Remember this, you who never think of God.
16
"Why do you recite my statutes, and profess my covenant with your mouth,
17
though you hate discipline and cast my words behind you?"
(R)
18
"When you see a thief, you keep pace with him, and with adulterers you throw in your lot.
19
To your mouth you give free rein for evil, you harness your tongue to deceit."
(R)
20
"You sit speaking against your brother; against your mother's son you spread rumors.
21
When you do these things, shall I be deaf to it? Or do you think that I am like yourself? I will correct you by drawing them up before your eyes."
(R)
22
"Consider this, you who forget God, lest I rend you and there be no one to rescue you.
23
He that offers praise as a sacrifice glorifies me; and to him that goes the right way I will show the salvation of God."
(R)
Choosing to follow Jesus will mean a life that is not easy. We should all be prepared for this reality as we seek to follow God's path for our lives. There will be times of suffering and trials to the point of wanting to give up. Only by the grace of God will we be able to persevere through to the end. Let us be aware of this as we seek to build His Kingdom in a hostile world.
18
When Jesus saw a crowd around him, he gave orders to cross to the other side.
19
A scribe approached and said to him, "Teacher, I will follow you wherever you go."
20
Jesus answered him, "Foxes have dens and birds of the sky have nests, but the Son of Man has nowhere to rest his head."
21
Another of [his] disciples said to him, "Lord, let me go first and bury my father."
22
But Jesus answered him, "Follow me, and let the dead bury their dead."
think:
Am I ready for a life of discipleship?
Did I fulfill my last Quarter Goals?
________________________________________________________
________________________________________________________
What were the most important words the Lord gave to me this quarter?
________________________________________________________
________________________________________________________
What were my greatest blessings these past three months?
________________________________________________________
________________________________________________________
What are my most pressing needs for the next quarter?
________________________________________________________
________________________________________________________
________________________________________________________
________________________________________________________
________________________________________________________
________________________________________________________
MUCH NEEDED REFORM AND CONVERSION
The prophecies of Amos are some of the earliest of all the prophets. His primary concern as we read it today is with the social injustices of his day. Most of his prophecies contain something of a call to a type of revolution that will redistribute the wealth of Israel in a more equitable manner through people living just and holy lives. His is a call to righteousness and holiness as a basis for a way of life, rather than the present reality, where the rich are getting richer and the poor getting poorer. The root cause of this in the prophecies of Amos is the unjust and corrupt dealings of the rich.
There seems to be some parallels with the situation in most countries, of our world today. Even in the rich or developed countries there is an ever-growing gulf between the few very rich people and the rest of the people. While there will always be differences in wealth and lifestyle, surely there has to be a point where the difference is so big that it becomes a
matter of greed and sin. I am sure Amos would agree with me on this! So much for identifying the problem; what then is the solution?
The solution always begins with the response of the individual. If the individual is unwilling to reform his or her life and live righteously, then there is little hope that the situation will change. Political will to address the issues of rich and poor seems to be universally weak largely because the politicians normally come from the rich few and not the poor masses. This means that we have to appeal to the consciences of the individual and work on conversion of heart if we are going to see any sort of lasting change in an individual country or the world as a whole.
The problem has been identified for years – 2,800 of them if we allow Amos as a source – yet little seems to have changed. Conversion of heart and the lived witness of the Gospel are the world's only hope, and it must begin with you and me. If we do not start living just and holy lives, who will?
Fr. Steve Tynan
In what ways do I give witness to the Gospel values of justice and righteousness? Are there aspects of my life I should change?
Holy Spirit, break through the comfort zones of my life and convict me of the things I need to change so that the witness of life will be more
powerful.
St. Airick, hermit, pray for us.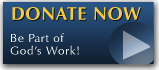 The FEAST is one of the happiest places on earth.

Click Here to find a Feast near you!
KERYGMA TV! is BACK
KERYGMA TV is on a new time slot and new channel Sundays 8 a.m. at IBC 13
Need Counseling? No Landline?
Now, you can use your mobile phone to call a friend for counseling at 09228407031. Or you may call our landlines 7266728, 7264709, 7259999 Mon-Fri 24-hrs, Sat 6am-5pm, Sun 6am-10am
BO BLOGS!
Go to Bo's Official Site and read his almost daily blog! Its not news, but thoughts and musings of Bo Sanchez. Get to know Bo in a more personal way --and find out what it means to live the life of a preacher. You get to enrich your faith as well.
DONATION
Remember to always donate your "first fruits"-not the last. Click on the "Donation" Box under the members menu - and you'll even see links to the nearest branches of the Banks where you can deposit.