READINGS for 2008-06-28
"… and what you believe will be done for you." – Matthew 8:13
When I was released from the Correctional, I savored the sweetness of freedom and enjoyed the company of my family's grand reunion in Samar. I came back to Manila with a sack of rice from the province. As the rice dwindled, I began to worry about what my family would eat. I still had no job then.
When I was still in prison, I didn't need to worry about what my family would eat. They had free meals from breakfast until dinner, and even had snacks. How? My dorm mates would give me their food rations, the share which they didn't claim from the kitchen. Because of this, my family ate for free.
But now that I was out, I had nowhere to turn except the Lord. So I trusted in Him and He heard my prayer. Even without sending out a resume, I landed a job at Shepherd's Voice Publications. I was simply told to report for work the following Monday and the rest is history.
I might have been "OA" (over aged) for my work, but because I was "OA" (over active) in my faith, I landed a job. God is true to His promises! We only need faith to believe them.
Beth Coral
How good God is! Nothing is impossible if only we believe.
Jesus, my Lord, please deepen my faith in You.
St. Irenaeus, whose feast we celebrate today, was a great Early Church apologist. In a time of great persecution, he was steadfast in defending the faith and rejecting error. The world needs similar people who will proclaim the truth boldly and without hesitation. Let us draw inspiration from his example.
Lamentation 2:2, 10-14, 18-19
2
The Lord has consumed without pity all the dwellings of Jacob; he has torn down in his anger the fortresses of daughter Judah; he has brought to the ground in dishonor her king and her princes.
10
On the ground in silence sit the old men of daughter Zion; they strew dust on their heads and gird themselves with sackcloth; the maidens of Jerusalem bow their heads to the ground.
11
Worn out from weeping are my eyes, within me all is in ferment; my gall is poured out on the ground because of the downfall of the daughter of my people, as child and infant faint away in the open spaces of the town.
12
They ask their mothers, "Where is the cereal?" — in vain, as they faint away like the wounded in the streets of the city, and breathe their last in their mothers' arms.
13
To what can I liken or compare you, O daughter Jerusalem? What example can I show you for your comfort, virgin daughter Zion? For great as the sea is your downfall; who can heal you?
14
Your prophets had for you false and specious visions; they did not lay bare your guilt, to avert your fate; they beheld for you in vision false and misleading portents.
18
Cry out to the Lord; moan, O daughter Zion! Let your tears flow like a torrent day and night; let there be no respite for you, no repose for your eyes.
19
Rise up, shrill in the night, at the beginning of every watch; pour out your heart like water in the presence of the Lord; lift up your hands to him for the lives of your little ones Who faint from hunger at the corner of every street.
Psalm 74:1b-2, 3-5, 6-7, 20-21
R: Lord, forget not the souls of your poor ones.
1
Why, O God, have you cast us off forever? Why does your anger smolder against the sheep of your pasture?
2
Remember your flock which you built up of old, the tribe you redeemed as your inheritance, Mount Zion, where you took up your abode.
(R)
3
Turn your steps toward the utter ruins; toward all the damage the enemy has done in the sanctuary.
4
Your foes roar triumphantly in your shrine; they have set up their tokens of victory.
5
They are like men coming up with axes to a clump of trees.
(R)
6
With chisel and hammer they hack at all its paneling.
7
They set your sanctuary on fire; the place where your name abides they have razed and profaned.
(R)
20
Look to your covenant, for the hiding places in the land and the plains are full of violence.
21
May the humble not retire in confusion; may the afflicted and the poor praise your name.
(R)
We should all seek to imitate the faith of the centurion. The Church has seen it fit to use his words as a part of our acknowledging the real presence of Christ in the Eucharistic celebration. He is a man who understands the nature of true authority and is ready to place his desire under this understanding. Jesus acknowledges his faith and grants his request, setting him as one of the great examples of faith for us to follow. And the greatest irony in this is that the centurion is probably a Roman and not even a Jew.
5
When Jesus entered Capernaum, a centurion approached him and appealed to him,
6
saying, "Lord, my servant is lying at home paralyzed, suffering dreadfully."
7
He said to him, "I will come and cure him."
8
The centurion said in reply, "Lord, I am not worthy to have you enter under my roof; only say the word and my servant will be healed.
9
For I too am a person subject to authority, with soldiers subject to me. And I say to one, 'Go,' and he goes; and to another, 'Come here,' and he comes; and to my slave, 'Do this,' and he does it."
10
When Jesus heard this, he was amazed and said to those following him, "Amen, I say to you, in no one in Israel have I found such faith.
11
I say to you, many will come from the east and the west, and will recline with Abraham, Isaac, and Jacob at the banquet in the kingdom of heaven,
12
but the children of the kingdom will be driven out into the outer darkness, where there will be wailing and grinding of teeth."
13
And Jesus said to the centurion, "You may go; as you have believed, let it be done for you." And at that very hour [his] servant was healed.
14
Jesus
entered the house of Peter, and saw his mother-in-law lying in bed with a fever.
15
He touched her hand, the fever left her, and she rose and waited on him.
16
When it was evening, they brought him many who were possessed by demons, and he drove out the spirits by a word and cured all the sick,
17
to fulfill what had been said by Isaiah the prophet: "He took away our infirmities and bore our diseases."
think:
When I say the words: "Lord, I am not worthy to receive You, but only say the word and I shall be healed," do I truly mean it?
_______________________________________________________



God's special verse/thought for me today

________________
_________________________________________________________



T O D A Y ' S BLESSING LIST
Thank You Lord for:
____________________________________
_______________________________________________________
READ THE BIBLE IN ONE YEAR
2 Chronicles 13-15
SA
GETTING TO KNOW THE SAINTS
Saint roBert of chaiSe-Dieu
Saint Robert of Chaise-Dieu, or Robert de Turlande, was born during the 11
th
century in Auvergne, France. He was a relative of Saint Gerald of Aurillac. He became a priest then clergyman of Saint Julian's church at Brioude.
He spent many years under Saint Odilo at Cluny before becoming a pilgrim to Rome. After which, he retired in Brioune where he expressed his love for the poor by founding a hospice for them. He also founded Chaise-Dieu or the Chair of God with the help of a penitent knight named Stephen. His disciples grew in number, leading to the construction of more buildings to accommodate them. These became the abbey of Casa Dei or the House of God. The abbey, which served as the motherhouse of an important Black Benedictine congregation, held 300 monks under the Benedictine rule.
Saint Robert of Chaise-Dieu died in 1087 and eight years later was proclaimed a saint.
Saint Eleutherius, the bishop of Illyrium, was born in the second century. He was persecuted and tortured under Hadrian. His throat was slit along with his mother Anthia and 11 others.
This story, however, was only a pious romance of Greek origin.
Saint Perfecto of the ninth century A.D. was born in Cordoba, Spain. He served as a monk and was later ordained a priest.
According to legends, the priest was challenged by two Moslems regarding his views about Jesus and Mohammed. He regarded Jesus as the Son of God and God Himself, and with the latter, he refused to comment. When the two men promised not to be mad on his views, Perfecto said he thought of Mohammed as a false prophet and that they needed to renounce him to gain entry to heaven. The two left Perfecto in peace, but their friends came to seize him. Perfecto was found guilty of blasphemy by the Islamic court, thus, he was executed in 850.
Saint agneS of montePulciano
Saint Agnes was born in 1268 in Montepulciano, Italy. At an early age of nine, she begged her parents that she live in a nearby convent. She was inspired by the prayerful life they lived. The young Agnes received her training as a novice then a nun. She inspired other women to join their Order of Preachers, the Dominicans. Years passed and she became superior of the convent. She believed that Jesus was really in charge of the convent and that it was only entrusted to her care. Mother Agnes performed hard penances yet she was kind and gentle.
Saint Agnes devoted her entire life to the Lord. She died in 1317 at the age of forty-nine. In 1726, she was proclaimed a saint.
Saint Agnes' tomb became a place of pilgrimage. Pilgrims come to pray and seek for her help.
www.daughtersofstpaul.com
The above words of the centurion, "Lord, I am not worthy" are words that echoed through history in the lives of all those who have come to know Christ. There are no truer words than these and if we truly want to take up a life of discipleship, we will have to humble ourselves thousands of times over, and repeat them until the truth is firmly set in our hearts without any doubts. Yesterday, I reflected upon building our spiritual lives upon a firm foundation. Today, we are given the very basis of the foundation itself – namely, it is God's work, not ours; we are not worthy but God, in His infinite love, has chosen to work through each of us even though we are weak and fragile vessels for His message of love.
In realizing the truth of our unworthiness, we can either fall into despair or praise and thanksgiving for the mercy of God. Obviously, the latter is the correct response though it can be difficult to maintain through the trials of life. Despair is something we should always try to avoid. Most of the more challenging counseling experiences I had as a priest have had despair as a major element in the life of the counselee. Despair is like a very slippery spiral that once entered, a person has to get to the very bottom before they are able to start thinking about climbing out of.
Acknowledging the truth of our unworthiness has nothing to do with despair as we know that Jesus has redeemed us and shown us the way out of a life of sin. This is the source of the hope of all Christians, the sure knowledge of our salvation as long as we persevere in faith in the truth of the gift of our redemption. This is the Good News that Jesus came to proclaim–the Kingdom of God is at hand: "There is no need for you to despair as I have come to redeem you and forgive your sins and show you a new way of living in truth and justice and love."
Fr. Steve Tynan
Do I struggle with despair in my life? If so, why? What am I going to do about getting rid of despair?
Jesus, thank You for redeeming me from my sins. I know that this is a great sign of Your love for me, a sign that will always overcome the
temptation to despair.
St. Irenaeus, bishop martyr, pray for us.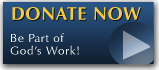 The FEAST is one of the happiest places on earth.

Click Here to find a Feast near you!
KERYGMA TV! is BACK
KERYGMA TV is on a new time slot and new channel Sundays 8 a.m. at IBC 13
Need Counseling? No Landline?
Now, you can use your mobile phone to call a friend for counseling at 09228407031. Or you may call our landlines 7266728, 7264709, 7259999 Mon-Fri 24-hrs, Sat 6am-5pm, Sun 6am-10am
BO BLOGS!
Go to Bo's Official Site and read his almost daily blog! Its not news, but thoughts and musings of Bo Sanchez. Get to know Bo in a more personal way --and find out what it means to live the life of a preacher. You get to enrich your faith as well.
DONATION
Remember to always donate your "first fruits"-not the last. Click on the "Donation" Box under the members menu - and you'll even see links to the nearest branches of the Banks where you can deposit.