READINGS for 2008-06-27
SPEED, SIMPLICITY AND CONFIDENCE
"… if you wish, you can make me clean." – Matthew 8:2
I tend to make things complicated as I gain "knowledge" in many areas of my life.
Jack Welch, considered to be the "CEO of the Century," grew General Electric from a $12-billion company to nearly $600 billion. His formula? Among other things, it was speed, simplicity and confidence.
He cut off the complicated processes and made them simple. He gave permission to any worker to speak out without fear of being reprimanded.
The results speak for themselves.
In the same way, the leper in today's Gospel sparked a major miracle by simply asking Jesus. It was short and direct to the point. It reminds me that a speedy, simple and confident prayer can make a big difference.
Ariel Driz
Are you complicating your relationship with God? What are your prayers like?
Lord Jesus, let your simplicity and grace guide me in my walk with You. Amen.
Nebuchadnezzar is back with his armies defeating Jerusalem and taking the Southern Kingdom of Israel, with Judah off into exile as well. They have finally realized that the call to repentance was also for them. It is never wise to presume anything when it comes to the call to repent. It would be a rare occasion indeed when I have no sin in my life.
1
In the tenth month of the ninth year of Zedekiah's reign, on the tenth day of the month, Nebuchadnezzar, king of Babylon, and his whole army advanced against Jerusalem, encamped around it, and built siege walls on every side.
2
The siege of the city continued until the eleventh year of Zedekiah.
3
On the ninth day of the fourth month, when famine had gripped the city, and the people had no more bread,
4
the city walls were breached. Then the king and all the soldiers left the city by night through the gate between the two walls which was near the king's garden. Since the Chaldeans had the city surrounded, they went in the direction of the Arabah.
5
But the Chaldean army pursued the king and overtook him in the desert near Jericho, abandoned by his whole army.
6
The king was therefore arrested and brought to Riblah to the king of Babylon, who pronounced sentence on him.
7
He had Zedekiah's sons slain before his eyes. Then he blinded Zedekiah, bound him with fetters, and had him brought to Babylon.
8
On the seventh day of the fifth month (this was in the nineteenth year of Nebuchadnezzar, king of Babylon), Nebuzaradan, captain of the bodyguard, came to Jerusalem as the representative of the king of Babylon.
9
He burned the house of the LORD, the palace of the king, and all the houses of Jerusalem; every large building was destroyed by fire.
10
Then the Chaldean troops who were with the captain of the guard tore down the walls that surrounded Jerusalem.
11
Then Nebuzaradan, captain of the guard, led into exile the last of the people remaining in the city, and those who had deserted to the king of Babylon, and the last of the artisans.
12
But some of the country's poor, Nebuzaradan, captain of the guard, left behind as vinedressers and farmers.
R: Let my tongue be silenced, if I ever forget you!
1
By the streams of Babylon we sat and wept when we remembered Zion.
2
On the aspens of that land we hung up our harps.
(R)
3
Though there our captors asked of us the lyrics of our songs, and our despoilers urged us to be joyous "Sing for us the songs of Zion!"
(R)
4
How could we sing a song of the LORD in a foreign land?
5
If I forget you, Jerusalem, may my right hand be forgotten!
(R)
6
May my tongue cleave to my palate if I remember you not, if I place not Jerusalem ahead of my joy.
(R)
Jesus is not interested in publicity that is a result of His miracles if it is only going to draw those who come out for the spectacular but are not really interested in the underlying message. Nowadays, we see large crowds assembling for a healing service with very few showing interest in the call to discipleship and ongoing formation in the ways of God. We need to turn this around in the Church today because we also need the latter and not just the former.
1
When Jesus came down from the mountain, great crowds followed him.
2
And then a leper approached, did him homage, and said, "Lord, if you wish, you can make me clean."
3
He stretched out his hand, touched him, and said, "I will do it. Be made clean." His leprosy was cleansed immediately.
4
Then Jesus said to him, "See that you tell no one, but go show yourself to the priest, and offer the gift that Moses prescribed; that will be proof for them."
think:
Do I seek the Healer or merely the healing?
_______________________________________________________



God's special verse/thought for me today

________________
_________________________________________________________



T O D A Y ' S BLESSING LIST
Thank You Lord for:
____________________________________
_______________________________________________________
READ THE BIBLE IN ONE YEAR
2 Chronicles 10-12
The leper approaches Jesus with only one doubt in his mind. It is not a doubt concerning Jesus' ability or power to heal, but whether or not Jesus will choose to heal Him. This doubt is quickly washed away by Jesus' accession to the leper's request for healing. What are the doubts we have concerning our faith in Jesus? Does the fact that Jesus heals the leper and erases his doubt help to erase the doubts from our minds?
I think it is very important for us to remember that God desires that we all be saved. Using this as a foundation premise, we ought to be able to address many of the doubts that may come up in our spiritual lives concerning what God will and will not desire to do for us. This does not mean that God will make life easy for us and remove all temptation and suffering. This would remove any sense of our being able to make choices contrary to His will and thus make a mockery of freedom in our lives.
Human freedom, in one sense, can be seen as the precondition for human suffering that resulted from sin – human rebellion against the will of God. Thus, while God desires the best for us, He also allows us the freedom to choose against Him. This shows us the true nature of love in that it does not compel or force another to do one's will. True love is always an invitation to return the love offered to another.
In the Gospel, Jesus reaches out in love to the leper and heals him. It is now up to the leper to demonstrate his love for Jesus with the response he makes with his life. The same is true for each of us. We can know for certain that if something is necessary for our salvation, then Jesus will do it for us. Indeed, He has already accomplished it on the cross. What more could we really ask for than this? Yet God continues to pour out His blessings upon us in abundance. He will not let us forget His love for us.
If we entertain doubts about His love for us, let us start by meditating on the cross of Jesus and see what we can gain from that. Then we can look at the gift of life He has given us.
Fr
. Steve Tynan
When I reflect on all God has done for me, does this dispel any doubts I have regarding His love for me? If it does not, why do I think
I still do not experience His love?
Jesus, give me the grace to see Your love in my life everyday so that I will not doubt Your presence in my life.
St. Cyril of Alexandria, bishop and doctor of the Church, pray for us.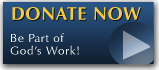 The FEAST is one of the happiest places on earth.

Click Here to find a Feast near you!
KERYGMA TV! is BACK
KERYGMA TV is on a new time slot and new channel Sundays 8 a.m. at IBC 13
Need Counseling? No Landline?
Now, you can use your mobile phone to call a friend for counseling at 09228407031. Or you may call our landlines 7266728, 7264709, 7259999 Mon-Fri 24-hrs, Sat 6am-5pm, Sun 6am-10am
BO BLOGS!
Go to Bo's Official Site and read his almost daily blog! Its not news, but thoughts and musings of Bo Sanchez. Get to know Bo in a more personal way --and find out what it means to live the life of a preacher. You get to enrich your faith as well.
DONATION
Remember to always donate your "first fruits"-not the last. Click on the "Donation" Box under the members menu - and you'll even see links to the nearest branches of the Banks where you can deposit.