READINGS for 2008-06-23
"For as you judge, so will you be judged, and the measure with which you measure will be measured out to you." – Matthew 7:2
Simon Cowell from
American Idol
may be blunt (or too blunt!) when he criticizes performances for two reasons: (1) He's the
producer of the show and he's the boss, and; (2) He knows that the tables won't be turned and that he won't be judged in the
same way.
Jesus speaks to the
Pinoy Big Brother, Starstruck — Next Level,
and
American Idol
judges of his time named Pharisees. He tells them: "You are not the boss, God is. And tables will surely turn. You will be judged with the same measure...."
"Mom, who are we to judge?" asked my 10-year-old daughter Frances. True. We are not judges and it's not our business. We can be judges, though, of ourselves. Turning the tables now and asking the real Judge for a "pre-trial" assessment is most helpful while there's time for "appeals." Whether we like it or not, time will come when we will face Jesus Himself. This time, impressions and popularity won't matter, and text votes don't count. What matters is how we have lived our Christian life doing His will.
Marissa Escoto
When was the last time you had a "pre-trial assessment" called confession? Do it now.
Father, in Your mercy help me judge myself according to the truth of Your Word. Forgive me and make me a new person today.
Disaster strikes Israel because of its refusal to follow the commandments of the Lord. Is this God punishing Israel for its infidelity? I do not think so. I think it is the natural consequence of rejecting the truth in the way they live. If we want to sin and break the commandments of God then we can expect there to be some rather unpleasant consequences.
2 Kings 17:5-8, 13-15a, 18
5
Shalmaneser, king of Assyria arrested and imprisoned Hoshea; he then occupied the whole land and attacked Samaria, which he besieged for three years.
6
In the ninth year of Hoshea, the king of Assyria took Samaria, and deported the Israelites to Assyria, settling them in Halah, at the Habor, a river of Gozan, and in the cities of the Medes.
7
This came about because the Israelites sinned against the LORD, their God, who had brought them up from the land of Egypt, from under the domination of Pharaoh, king of Egypt, and because they venerated other gods.
8
They followed the rites of the nations whom the LORD had cleared out of the way of the Israelites and the kings of Israel whom they set up.
13
And though the LORD warned Israel and Judah by every prophet and seer, "Give up your evil ways and keep my commandments and statutes, in accordance with the entire law which I enjoined on your fathers and which I sent you by my servants the prophets,"
14
they did not listen, but were as stiff-necked as their fathers, who had not believed in the LORD, their God.
15
They rejected his statutes, the covenant which he had made with their fathers, and the warnings which he had given them.
18
Till, in his great anger against Israel, the LORD put them away out of his sight. Only the tribe of Judah was left.
R: Help us with your right hand, O Lord, and answer us.
1 [3]
O God, you have rejected us and broken our defenses; you have been angry; rally us!
(R)
2 [4]
You have rocked the country and split it open; repair the cracks in it, for it is tottering.
3 [5]
You have made your people feel hardships; you have given us stupefying wine.
(R)
10 [12]
Have not you, O God, rejected us, so that you go not forth, O God, with our armies?
11 [13]
Give us aid against the foe, for worthless is the help of men.
(R)
Ultimately, judgment is reserved for God. After all, He is the only one who is sinless. In the Gospel, we see that not only does He judge justly, but mercifully as well. This is comforting to hear from the point of view of the guilty party to which we all belong to. Let us then seek to be merciful when we need to stand in judgment of others knowing that this is how God will judge us in the end.
1
Jesus said to his disciples: "Stop judging, that you may not be judged.
2
For as you judge, so will you be judged, and the measure with which you measure will be measured out to you.
3
Why do you notice the splinter in your brother's eye, but do not perceive the wooden beam in your own eye?
4
How can you say to your brother, 'Let me remove that splinter from your eye,' while the wooden beam is in your eye?
5
You hypocrite, remove the wooden beam from your eye first; then you will see clearly to remove the splinter from your brother's eye."
think:
Do I examine myself first before I judge others?
_______________________________________________________



God's special verse/thought for me today

________________
_________________________________________________________



T O D A Y ' S BLESSING LIST
Thank You Lord for:
____________________________________
_______________________________________________________
READ THE BIBLE IN ONE YEAR
1 Chronicles 28-29
GIVING OTHERS THE BENEFIT OF THE DOUBT
It is very easy to fall into the sin of self-righteousness, that is, easily being able to recognize and judge the sins of others while being partially, if not fully, blind to our own faults and failings. Today's Gospel clearly warns us of this danger and labels us
hypocrites if we do not avoid it.
I will never forget something my mother told me as a child: "It is easy to destroy something or be critical in judging another person; it is far more difficult to create something or build another person up." As Christians, it is to the latter of these two positions that we are called. I am not saying that we should never be critical of another person. There are times when we need to correct the sins of others, but we should always do so with the intention of building them up, not destroying
their reputation in the presence of others. There is a great difference between the above two options and we need to ensure that our actions rest on the right side of the divide.
If we study the Gospels carefully, we will discover that Jesus never seeks to destroy the reputation of anyone. He will not compromise the truth and thus always points out sin when it is present; He will always try to correct error. However, He does so with the intention of calling the person or persons involved to deeper conversion. He is not interested in destroying a person or institution for the sake of destruction. His only intention in all that He does is to lead people to a deeper experience and knowledge of the Father's love and mercy.
When we begin to focus on the faults of others, it is a sign that we refuse to address an issue in our own lives. When we notice ourselves doing this, we should look a little closer at what the Holy Spirit might want to reveal to us concerning our own level of conversion. Let us never neglect our own salvation. We will be more helpful to others if our own salvation is better assured than if we are failing to address an area of sin in our lives.
Fr. Steve Tynan
What is the Holy Spirit saying to me at this moment of my life? What sin(s) does He want to deal with?
Lord Jesus, grant me the grace of a deeper openness to the work of the Holy Spirit in my life so that I will always be growing in holiness so
that sin will never find a home in my heart, mind and soul.
St. Ethelreda (Aubrey), virgin, pray for us.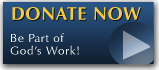 The FEAST is one of the happiest places on earth.

Click Here to find a Feast near you!
KERYGMA TV! is BACK
KERYGMA TV is on a new time slot and new channel Sundays 8 a.m. at IBC 13
Need Counseling? No Landline?
Now, you can use your mobile phone to call a friend for counseling at 09228407031. Or you may call our landlines 7266728, 7264709, 7259999 Mon-Fri 24-hrs, Sat 6am-5pm, Sun 6am-10am
BO BLOGS!
Go to Bo's Official Site and read his almost daily blog! Its not news, but thoughts and musings of Bo Sanchez. Get to know Bo in a more personal way --and find out what it means to live the life of a preacher. You get to enrich your faith as well.
DONATION
Remember to always donate your "first fruits"-not the last. Click on the "Donation" Box under the members menu - and you'll even see links to the nearest branches of the Banks where you can deposit.