READINGS for 2008-06-22
"Nothing is concealed that will not be revealed, nor secret that will not be known." – Matthew 10:26
My mom and I were at the supermarket doing our weekly shopping for food and other supplies. Just as we were checking out after paying for our purchases, we saw an uncle of mine. Mom was about to call him but stopped in mid-sentence. Then I realized why. My uncle was with another woman, definitely not my aunt, with a 10-year-old boy in tow. No doubt they were a family. My uncle's second family, that is. I wondered if my aunt knew. Meanwhile, my mom was way ahead of me — she wanted to tell my aunt about my uncle's secret as soon as we got home.
No secret can be kept hidden forever — especially with God. Secrets have an uncanny way of revealing themselves at the most unexpected times and unlikely places. If you think nobody's looking while you indulge in your clandestine affair, think again.
At Judgment Day, there will no longer be secrets. As we come before our Maker, I imagine there'll be a big screen where our entire life will be shown for everyone to see. Every emotion, every action, every thought and every deed will be revealed.
Dina Pecaña
Are there secrets you think you can hide from the Lord?
Lord, may You flood the dark recesses of my secret life with the light of Your truth.
God's power was demonstrated to His people when He brought them out of Egypt. God freed them from slavery and gave them the choice to follow Him or not. They chose to follow Him but they also struggled to be faithful to their promises. We know God will be faithful to His part of the deal. What is left hanging is the commitment we will make to being His disciples.
2
After the journey from Rephidim to the desert of Sinai, they pitched camp.
3
Moses went up the mountain to God. Then the LORD called to him and said, "Thus shall you say to the house of Jacob;
4
tell the Israelites, You have seen for yourselves how I treated the Egyptians and how I bore you up on eagle wings and brought you here to myself.
5
Therefore, if you hearken to my voice and keep my covenant, you shall be my special possession, dearer to me than all other people, though all the earth is mine.
6
You shall be to me a kingdom of priests, a holy nation."
R: We are his people: the sheep of his flock.
1
Sing joyfully to the LORD, all you lands;
2
serve the LORD with gladness; come before him with joyful song.
(R)
3
Know that the LORD is God; he made us, his we are; his people, the flock he tends.
(R)
5
The LORD is good: whose kindness endures forever, and his faithfulness, to all generations.
(R)
It is easy to reciprocate good for a good deed. It is a far different reality to repay evil with good. Yet, this is what we are called to do as Christians. Jesus gives us the example when He dies on the cross for us with absolutely no guarantee that we will accept the offer of salvation. We are called to try to win others over to the Gospel through the way we relate to them. One of the strongest witnesses we can give is when we repay evil with good.
6
Brothers and sisters: Christ, while we were still helpless, yet died at the appointed time for the ungodly.
7
Indeed, only with difficulty does one die for a just person, though perhaps for a good person one might even find courage to die.
8
But God proves his love for us in that while we were still sinners Christ died for us.
9
How much more then, since we are now justified by his blood, will we be saved through him from the wrath.
10
Indeed, if, while we were enemies, we were reconciled to God through the death of his Son, how much more, once reconciled, will we be saved by his life.
11
Not only that, but we also boast of God through our Lord Jesus Christ, through whom we have now received reconciliation.
There is no doubt that the harvest is rich. There are millions of people waiting to hear the Good News of salvation. Let us pray for the willingness to bring it to them as we live our lives in service of the Gospel. This begins with the decision to live a moral life and grow in holiness daily. It continues with ongoing discipleship. It ends when we face the Lord on Judgment Day and tell Him we have faithfully attempted to do all He has asked us to do.
36
At the sight of the crowds, his heart was moved with pity for them because they were troubled and abandoned, like sheep without a shepherd.
37
Then he said to his disciples, "The harvest is abundant but the laborers are few;
38
so ask the master of the harvest to send out laborers for his harvest."
10:
1
Then he summoned his twelve disciples and gave them authority over unclean spirits to drive them out and to cure every disease and every illness.
2
The names of the twelve apostles are these: first, Simon called Peter, and his brother Andrew; James, the son of Zebedee, and his brother John;
3
Philip and Bartholomew, Thomas and Matthew the tax collector; James, the son of Alphaeus, and Thaddeus;
4
Simon the Cananean, and Judas Iscariot who betrayed him.
5
Jesus sent out these twelve after instructing them thus, "Do not go into pagan territory or enter a Samaritan town.
6
Go rather to the lost sheep of the house of Israel.
7
As you go, make this proclamation: 'The kingdom of heaven is at hand.'
8
Cure the sick, raise the dead, cleanse lepers, drive out demons. Without cost you have received; without cost you are to give."
think
:
Do I repay evil with evil, or with good?
_______________________________________________________



God's special verse/thought for me today

________________
_________________________________________________________



T O D A Y ' S BLESSING LIST
Thank You Lord for:
____________________________________
_______________________________________________________
READ THE BIBLE IN ONE YEAR
1 Chronicles 25-27
Things to be grateful for from the past week
________________________________________________________________
________________________________________________________________
_________________________________________________________________
Things to ask God for in the coming week
________________________________________________________________
_________________________________________________________________
________________________________________________________________
Most important word God told me this week
________________________________________________________________
______________________________________________________________
________________________________________________________________
PRAISING GOD AT ALL TIMES
Both in the Old and New Testaments we find the exhortation to praise God at all times. In the reading from Jeremiah, we discover first that his enemies are attacking him from every side and then he is exhorting us to give thanks and praise God. Either he is crazy or he has discovered a truth that defies worldly wisdom. This often happens with the Word of God – there is a wisdom contained within it that we will never discover in the world or without the help of revelation.
The basis behind the truth of Jeremiah's exhortation to us is that Jesus is Lord of all creation and thus, whether we are being persecuted or enjoying our lives, He is still the Lord. For that reason alone we should praise Him. Furthermore, through the Scriptures, we learn that God is with us even through our difficulties and struggles. In His Passion, Jesus identifies with all human suffering and gives it redemptive meaning and power if we are willing to choose to unite our suffering with His suffering.
This is why in 1 Peter 3, we will be told that it is better to suffer for doing good than for doing wrong. Such suffering has great redemptive value as it imitates the suffering of Jesus in His Passion. Suffering is always a somewhat vexed issue for
discussion particularly in a non- Christian context. People cannot understand how any good can come from suffering. With faith, it is so much easier to understand this truth as we are able to see more fully how the mercy and wisdom of God work in our lives.
This is not to say that suffering is ever good in itself, it is not. We should always be seeking ways to reduce the level of
suffering in the world. However, in faith, we believe that God in His great power and mercy is able to bring good even out of something as terrible as suffering.
Fr. Steve Tynan
What is my attitude to suffering? How can I improve the way I suffer for the sake of the Kingdom of God?
Jesus, You willingly suffered and died that my sins would be forgiven. Thank You for this act of loving mercy. Help me to grow in gratitude daily so that I might be willing to undertake suffering for the sake of others.
St. John Fisher, bishop, pray for us.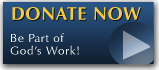 The FEAST is one of the happiest places on earth.

Click Here to find a Feast near you!
KERYGMA TV! is BACK
KERYGMA TV is on a new time slot and new channel Sundays 8 a.m. at IBC 13
Need Counseling? No Landline?
Now, you can use your mobile phone to call a friend for counseling at 09228407031. Or you may call our landlines 7266728, 7264709, 7259999 Mon-Fri 24-hrs, Sat 6am-5pm, Sun 6am-10am
BO BLOGS!
Go to Bo's Official Site and read his almost daily blog! Its not news, but thoughts and musings of Bo Sanchez. Get to know Bo in a more personal way --and find out what it means to live the life of a preacher. You get to enrich your faith as well.
DONATION
Remember to always donate your "first fruits"-not the last. Click on the "Donation" Box under the members menu - and you'll even see links to the nearest branches of the Banks where you can deposit.