READINGS for 2008-06-19
"Your Father knows what you need before you ask him." – Matthew 6:8
Graduate school is tough. It's tough on the mind, the body and, yes, the pocket. I do my best to save for tuition and other related school fees but a time came when I needed to use my tuition savings to pay for medical bills. Enrollment was fast approaching and I knew I didn't have enough money to register. I was seriously considering taking a leave of absence from school.
And then the miracle happened. Our company gave out an unexpected year-end bonus! I even received twice the amount of money I needed. Thank You, Lord! I could almost see the Lord looking at me bemusedly, saying, "Tsk, tsk, you of little faith! Don't you know I know everything you need and will give it to you?"
Ooops. Sorry, Lord. I sort of forgot. I'll do my best to always remember just how much You love me.
Lesson learned, point taken.
Cess Cosico
God knows your needs before you even realize them.
Lord, may I always remember and bask in Your over- flowing generosity. Thank You!
The Prophet Elijah is obviously a well known and well loved figure of Jewish history. I can just imagine the stories that parents would tell their children about the wonder of such a man. We all need heroes who are "larger than life" to inspire us to go beyond our call of duty and seek the extraordinary in what we do.
1
Like a fire there appeared the prophet Elijah whose words were as a flaming furnace.
2
Their staff of bread he shattered, in his zeal he reduced them to straits;
3
by God's word he shut up the heavens and three times brought down fire.
4
How awesome are you, ELIJAH! Whose glory is equal to yours?
5
You brought a dead man back to life from the nether world, by the will of the LORD.
6
You sent kings down to destruction, and nobles, from their beds of sickness.
7
You heard threats at Sinai, at Horeb avenging judgments.
8
You anointed kings who should inflict vengeance, and a prophet as your successor.
9
You were taken aloft in a whirlwind, in a chariot with fiery horses.
10
You are destined, it is written, in time to come to put an end to wrath before the day of the LORD, to turn back the hearts of fathers toward their sons, and to reestablish the tribes of Jacob.
11
Blessed is he who shall have seen you before he dies,
12
O Elijah, enveloped in the whirlwind! Then ELISHA, filled with a twofold portion of his spirit, wrought many marvels by his mere word. During his lifetime he feared no one, nor was any man able to intimidate his will.
13
Nothing was beyond his power; beneath him flesh was brought back into life.
14
In life he performed wonders, and after death, marvelous deeds.
Psalm 97:1-2, 3-4, 5-6, 7
R: Rejoice in the Lord, you just!
1
The LORD is king; let the earth rejoice; let the many isles be glad.
2
Clouds and darkness are round about him, justice and judgment are the foundation of his throne.
(R)
3
Fire goes before him and consumes his foes round about.
4
His lightnings illumine the world; the earth sees and trembles.
(R)
5
The mountains melt like wax before the LORD, before the Lord of all the earth.
6
The heavens proclaim his justice, and all peoples see his glory.
(R)
7
All who worship graven things are put to shame, who glory in the things of nought; all gods are prostrate before him.
(R)
Prayer is the most basic aspect of our relationship with God. It is the time when we bring our cares and concerns before God in an ordered and deliberate fashion. There is a time to rejoice and sing the praises of God. There is a time to meditate upon His word. There is a time to intercede for the needs of the Church. We need to take prayer seriously or we will fall out of our relationship with Jesus very quickly.
7
Jesus said to his disciples: "In praying, do not babble like the pagans, who think that they will be heard because of their many words.
8
Do not be like them. Your Father knows what you need before you ask him.
9
"This is how you are to pray: Our Father in heaven, hallowed be your name,
10
your kingdom come, your will be done, on earth as in heaven.
11
Give us today our daily bread;
12
and forgive us our debts, as we forgive our debtors;
13
and do not subject us to the final test, but deliver us from the evil one.
14
If you forgive others their transgressions, your heavenly Father will forgive you.
15
But if you do not forgive others, neither will your Father forgive your transgressions."
think:
Do I take my prayers seriously?
_______________________________________________________



God's special verse/thought for me today

________________
_________________________________________________________



T O D A Y ' S BLESSING LIST
Thank You Lord for:
____________________________________
_______________________________________________________
READ THE BIBLE IN ONE YEAR
1 Chronicles 16-18
MY ALLEGIANCE IS WITH GOD ALONE
There is an extremely important principle placed before us in today's First Reading. In reference to both Elijah and Elisha, the author of Ecclesiasticus reminds us that the allegiance of these two men was with God and not to any earthly ruler. This
does not mean we must always stand in opposition to the governments and powers of the world — only when they are in opposition to the will of God. All Christians must be willing to find their voice — the voice of truth and love — when confronted with sin and injustice.
Evil prospers only to the extent that we are willing to allow it. Apathy and neglect are two of the major sins of our age and we as Christians must be willing to address them directly and say, "Enough is enough! I will not stand for these injustices any longer!" I am not advocating that we take up arms against unjust rulers or governments. If only we all stand firm on the truth of the Gospel message, I believe governments and earthly powers will soon get the message that we are serious about demanding righteousness and justice in our nations. The problem here is that many of us are apathetic and allow the status quo to prevail because we do not want to be bothered with the effort of bringing about change.
As Christians, we have a duty and responsibility to seek justice and truth no matter what the cost may be to ourselves in the process. When we reflect upon the lives of men such as Ghandi, Martin Luther King, Nelson Mandela and many others, we can see men driven by a longing for justice and truth. We also see men committed to peaceful means to attain their goal. Revolutions do not have to have physical violence associated with them to be successful. However, they will require all who take them up to do violence in their own wills and fight the apathy and sin within in order to promote righteousness and justice with a clear mind, heart and conscience. This is exactly what Jesus did, and as His followers, it is exactly how we must live if we are going to be faithful to the Gospel and faithful to our professed faith in Him
.
Fr. Steve Tynan
What is the apathy I have to address in my life? How can I best do this in order to be more faithful to the Gospel?
Jesus, help me to experience Your hatred for sin and injustice. Help me also to work against these things in today's world.
St. Romuald, abbot, pray for us.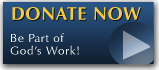 The FEAST is one of the happiest places on earth.

Click Here to find a Feast near you!
KERYGMA TV! is BACK
KERYGMA TV is on a new time slot and new channel Sundays 8 a.m. at IBC 13
Need Counseling? No Landline?
Now, you can use your mobile phone to call a friend for counseling at 09228407031. Or you may call our landlines 7266728, 7264709, 7259999 Mon-Fri 24-hrs, Sat 6am-5pm, Sun 6am-10am
BO BLOGS!
Go to Bo's Official Site and read his almost daily blog! Its not news, but thoughts and musings of Bo Sanchez. Get to know Bo in a more personal way --and find out what it means to live the life of a preacher. You get to enrich your faith as well.
DONATION
Remember to always donate your "first fruits"-not the last. Click on the "Donation" Box under the members menu - and you'll even see links to the nearest branches of the Banks where you can deposit.