READINGS for 2008-06-15
Then he said to his disciples, "The harvest is abundant, but the laborers are few; so ask the master of the harvest to send out laborers for his harvest." – Matthew 9:37-38
In my marketing effort to sell real property, I try to recruit as many people as possible to increase the number of prospective clients I can reach. Once I put out an ad for my need for agents and included in the list of requirements "those who want to be blessed by God."
I was surprised at the number of respondents I got. Most of them called because of economic reasons. The personal and phone interviews inevitably turned into spiritual counseling sessions. I discovered that in many cases, the root cause of their financial poverty could be traced back to their spiritual poverty.
There were occasions where the respondents on the other end of the line would cry out of financial desperation. I would respond by leading them in prayer from the bondage of sin and eventually lead them to spiritual freedom. I realized that my calling was not only to help people earn a living but also to lead them to the Harvest Master.
Donna España
Do you toil and not reap the bounties of your labor? Call on the Harvest Master to make your work meaningful.
Lord, send me out as a laborer for Your harvest that I may reap abundantly.
God's power was demonstrated to His people when He brought them out of Egypt. God freed them from slavery and gave them the choice to follow Him or not. They chose to follow Him but they also struggled to be faithful to their promises. We know God will be faithful to His part of the deal. What is left hanging is the commitment we will make to being His disciples.
2
After the journey from Rephidim to the desert of Sinai, they pitched camp.
3
Moses went up the mountain to God. Then the LORD called to him and said, "Thus shall you say to the house of Jacob;
4
tell the Israelites, You have seen for yourselves how I treated the Egyptians and how I bore you up on eagle wings and brought you here to myself.
5
Therefore, if you hearken to my voice and keep my covenant, you shall be my special possession, dearer to me than all other people, though all the earth is mine.
6
You shall be to me a kingdom of priests, a holy nation."
R: We are his people: the sheep of his flock.
1
Sing joyfully to the LORD, all you lands;
2
serve the LORD with gladness; come before him with joyful song.
(R)
3
Know that the LORD is God; he made us, his we are; his people, the flock he tends.
(R)
5
The LORD is good: whose kindness endures forever, and his faithfulness, to all generations.
(R)
It is easy to reciprocate good for a good deed. It is a far different reality to repay evil with good. Yet, this is what we are called to do as Christians. Jesus gives us the example when He dies on the cross for us with absolutely no guarantee that we will accept the offer of salvation. We are called to try to win others over to the Gospel through the way we relate to them. One of the strongest witnesses we can give is when we repay evil with good.
6
Brothers and sisters: Christ, while we were still helpless, yet died at the appointed time for the ungodly.
7
Indeed, only with difficulty does one die for a just person, though perhaps for a good person one might even find courage to die.
8
But God proves his love for us in that while we were still sinners Christ died for us.
9
How much more then, since we are now justified by his blood, will we be saved through him from the wrath.
10
Indeed, if, while we were enemies, we were reconciled to God through the death of his Son, how much more, once reconciled, will we be saved by his life.
11
Not only that, but we also boast of God through our Lord Jesus Christ, through whom we have now received reconciliation.
There is no doubt that the harvest is rich. There are millions of people waiting to hear the Good News of salvation. Let us pray for the willingness to bring it to them as we live our lives in service of the Gospel. This begins with the decision to live a moral life and grow in holiness daily. It continues with ongoing discipleship. It ends when we face the Lord on Judgment Day and tell Him we have faithfully attempted to do all He has asked us to do.
36
At the sight of the crowds, his heart was moved with pity for them because they were troubled and abandoned, like sheep without a shepherd.
37
Then he said to his disciples, "The harvest is abundant but the laborers are few;
38
so ask the master of the harvest to send out laborers for his harvest."
10:
1
Then he summoned his twelve disciples and gave them authority over unclean spirits to drive them out and to cure every disease and every illness.
2
The names of the twelve apostles are these: first, Simon called Peter, and his brother Andrew; James, the son of Zebedee, and his brother John;
3
Philip and Bartholomew, Thomas and Matthew the tax collector; James, the son of Alphaeus, and Thaddeus;
4
Simon the Cananean, and Judas Iscariot who betrayed him.
5
Jesus sent out these twelve after instructing them thus, "Do not go into pagan territory or enter a Samaritan town.
6
Go rather to the lost sheep of the house of Israel.
7
As you go, make this proclamation: 'The kingdom of heaven is at hand.'
8
Cure the sick, raise the dead, cleanse lepers, drive out demons. Without cost you have received; without cost you are to give."
think
:
Do I repay evil with evil, or with good?
_______________________________________________________



God's special verse/thought for me today

________________
_________________________________________________________



T O D A Y ' S BLESSING LIST
Thank You Lord for:
____________________________________
_______________________________________________________
READ THE BIBLE IN ONE YEAR
1 Chronicles 4-6
Things to be grateful for from the past week
________________________________________________________________
________________________________________________________________
_________________________________________________________________
Things to ask God for in the coming week
________________________________________________________________
_________________________________________________________________
________________________________________________________________
Most important word God told me this week
________________________________________________________________
________________________________________________________________
________________________________________________________________
WHAT ARE YOUR LABORING REPONSIBILITIES?
One of the great tragedies of the Church today is that not all Christians are taking the call to contribute in the labors of the Kingdom of God seriously. Too often, many people are leaving the work for the few who are willing to take it on and, if the truth is to be known, are too considerate of those who are basically being lazy.
One of the things that clearly distinguishes the new Evangelical churches with the Catholic Church is the division of labor. The newer Churches have no qualms about embracing everyone in the ministries and works of the Church. The Catholic Church, however, is making a very slow progress towards embracing the new understanding of the Church as the People of God, and not just a building or the clergy and religious (cf. Vatican II,
Lumen Gentium
). The Catholic Church will only fully realize its immense potential if it draws from the gifts and abilities of all its members and not just a few of them. This calls for a dramatic change in the minds and hearts of both the clergy and the faithful if this is to
come to fruition.
A great hope for the Church, identified by both Popes John Paul II and Benedict XVI, is the widespread growth of communities and movements since Vatican II. It is here that we often find the most vibrant aspects of the Church as well as those who are most active in evangelization. This is not to say that the movements and communities are the only hope for the Church, just that they are one. It is up to every individual and every community and parish to identify its charisms and put them to the use of the Church. When we do this, we will truly become the Church Jesus founded – a community of believers committed to growing in holiness and sharing the Gospel with those around us.
The Catholic Church needs to learn from the new Evangelical churches and draw from them inspiration necessary to apply the relevant ideas to its own life, and thus develop the full potential from all of her sons and daughters.
Fr. Steve Tynan
In what ways am I using my gifts and talents in the mission of the Church, or have I just sat back and left all those things to others?
Jesus, help me to discover the gifts You have given me and the grace to commit to use them for my local faith community.
St. Germaine Cousin, virgin, pray for us.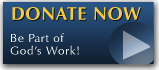 The FEAST is one of the happiest places on earth.

Click Here to find a Feast near you!
KERYGMA TV! is BACK
KERYGMA TV is on a new time slot and new channel Sundays 8 a.m. at IBC 13
Need Counseling? No Landline?
Now, you can use your mobile phone to call a friend for counseling at 09228407031. Or you may call our landlines 7266728, 7264709, 7259999 Mon-Fri 24-hrs, Sat 6am-5pm, Sun 6am-10am
BO BLOGS!
Go to Bo's Official Site and read his almost daily blog! Its not news, but thoughts and musings of Bo Sanchez. Get to know Bo in a more personal way --and find out what it means to live the life of a preacher. You get to enrich your faith as well.
DONATION
Remember to always donate your "first fruits"-not the last. Click on the "Donation" Box under the members menu - and you'll even see links to the nearest branches of the Banks where you can deposit.