READINGS for 2008-06-14
Elisha…taking the yoke of oxen, slaughtered them; he used the plowing equipment for fuel to boil their flesh… – 1 Kings 19:21
Elisha was busy working in his field when Elijah called him to take his place as a prophet. Elisha's response was immediate. He didn't even say good-bye to his family. Instead, he took the tools of his trade and destroyed them completely, signifying the end of his career as a farmer. He slaughtered his oxen and used his plowing equipment as fuel for cooking. It was quite a drastic response.
Do you know how valuable an ox was during his time? Elisha must have been rich because he had 12 oxen. And he just killed them all and fed it to his people! What a waste! I would have probably sold it for a very good price together with the plowing equipment. I can almost hear Judas agreeing with me.
Devotional writer Oswald Chambers wrote, "If the Spirit of God has stirred you, make as many of your decisions as possible irrevocable…When God gives us a vision, we must transact business with Him at that point, no matter what the cost." Elisha's detachment from his former way of life was complete and he made no provisions for going back. Because of his obedience, he did greater works than his predecessor did.
Ronna Ledesma
Are you delaying a decision over something which the Lord is speaking to your heart?
Lord Jesus, bless me with the passion of Elisha to serve You no matter what the cost will be.
We see in today's Scripture passage the close relationship between Elijah and Elisha as mentor and disciple. This is something we have somewhat lost in the Western world with the Kantian emphasis on the individual. It would benefit the Church and society as a whole if we were to rediscover the beauty and strength of mentor-disciple relationships and re-establish them in our traditions and approach to life.
19
Elijah set out, and came upon Elisha, son of Shaphat, as he was plowing with twelve yoke of oxen; he was following the twelfth. Elijah went over to him and threw his cloak over him.
20
Elisha left the oxen, ran after Elijah, and said, "Please, let me kiss my father and mother good-bye, and I will follow you." "Go back!" Elijah answered. "Have I done anything to you?"
21
Elisha left him and, taking the yoke of oxen, slaughtered them; he used the plowing equipment for fuel to boil their flesh, and gave it to his people to eat. Then he left and followed Elijah as his attendant.
Psalm 16:1b-2a and 5, 7-8, 9-10
R: You are my inheritance, O Lord.
1
Keep me, O God, for in you I take refuge;
2
I say to the LORD, "My Lord are you.
5
O LORD, my allotted portion and my cup, you it is who hold fast my lot.
(R)
7
I bless the LORD who counsels me; even in the night my heart exhorts me.
8
I set the LORD ever before me; with him at my right hand I shall not be disturbed.
(R)
9
Therefore my heart is glad and my soul rejoices, my body, too, abides in confidence;
10
because you will not abandon my soul to the nether world, nor will you suffer your faithful one to undergo corruption.
(R)
A Christian's word ought to be his bond. If we say we are going to do something, then we should do it. If we cannot do it, or if we have doubts about our capacity to do something, then be honest when asked about it. If we get into the habit of making promises we cannot keep, then we will only be giving a bad witness to the Gospel. Parents have learned that if you say to your child that there will be consequences to a certain action, they are obliged to carry through their promise. If not, they are teaching their children to be liars and undermining the value of truth.
33
Jessus said to his disciples: "You have heard that it was said to your ancestors, 'Do not take a false oath, but make good to the Lord all that you vow.'
34
But I say to you, do not swear at all; not by heaven, for it is God's throne;
35
nor by the earth, for it is his footstool; nor by Jerusalem, for it is the city of the great King.
36
Do not swear by your head, for you cannot make a single hair white or black.
37
Let your'Yes' mean 'Yes,' and your 'No' mean 'No.' Anything more is from the evil one."
think:
Can my word be trusted? Do I always do what I say?
_______________________________________________________



God's special verse/thought for me today

________________
_________________________________________________________



T O D A Y ' S BLESSING LIST
Thank You Lord for:
____________________________________
_______________________________________________________
READ THE BIBLE IN ONE YEAR
1 Chronicles 1-3
THE GOSPEL IS A RADICAL CALL
The more I read the Gospels and reflect upon them, and the more I delve into the writings of the saints and the teachings of the Church, the more convinced I am that the call to live the life of a disciple of Jesus is a truly radical one. In this section of Matthew's Gospel, Jesus seems to be calling us back to the original understanding of the Word of God and not just on how people may have perceived it.
The phrase "you have heard how it was said" occurs a number of times and refers to human tradition and thoughts on the Word of God. However, in this section of the Gospel, Jesus follows this phrase with, "but I say this to you …" (See also Matthew 19:1-13 for a further example of Jesus' radicalization of the traditional understanding of adultery.) The clear implication is that human understanding has only grasped a part of the truth. That is, there is something lacking in the traditional understanding that is captured in Jesus' teaching.
It is precisely because such a text as this reveals an original teaching of Jesus that we should take time to study it carefully and apply it to our lives. Jesus is urging us to understand that there is no difference between the various oaths we take. When we commit ourselves to do something, that ought to be enough for others to know that we will be true to our word. If we do not mean to do something, then do not make a commitment. In other words, "yes" means precisely that and so does "no."
At the same time, we should not really see a promise made to God as any different to a promise made to men and women. This will only lead to all sorts of complications attached to interpreting to whom or for whom an oath is made. It seems perhaps that a sports equipment manufacturer got it right. If we have said we are going to do something … just do it!
Fr. Steve Tynan
How reliable am I when I commit myself to do something? Does my level of commitment differ if it is God, my family, friends or strangers to whom I make the commitment?
Lord Jesus, help me to be faithful to my word and keep me aware of the commitments I make to others so that I will always fulfill them.
St. Anastasius XVII, deacon and martyr, pray for us.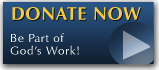 The FEAST is one of the happiest places on earth.

Click Here to find a Feast near you!
KERYGMA TV! is BACK
KERYGMA TV is on a new time slot and new channel Sundays 8 a.m. at IBC 13
Need Counseling? No Landline?
Now, you can use your mobile phone to call a friend for counseling at 09228407031. Or you may call our landlines 7266728, 7264709, 7259999 Mon-Fri 24-hrs, Sat 6am-5pm, Sun 6am-10am
BO BLOGS!
Go to Bo's Official Site and read his almost daily blog! Its not news, but thoughts and musings of Bo Sanchez. Get to know Bo in a more personal way --and find out what it means to live the life of a preacher. You get to enrich your faith as well.
DONATION
Remember to always donate your "first fruits"-not the last. Click on the "Donation" Box under the members menu - and you'll even see links to the nearest branches of the Banks where you can deposit.