READINGS for 2008-06-13
THE BATTLE STARTS IN THE MIND
"… everyone who looks at a woman with lust has already committed adultery with her in his heart." – Matthew 5:28
One of my most favorite talks in the Growth in the Spirit Seminars is "Renewing the Mind." I believe many battles are lost or won in the mind. That's why we have to keep track of our thought life. What people see is the outward us. What they don't know is what's running in our mind.
What's dangerous is that most things that run in the mind end up in action when given a chance. A big bank robbery, a heinous crime, massive cheating in elections, and infidelity to your wife (or husband) must have all began with a simple thought, sometimes, even as a joke. But when the thought becomes more frequent, more serious, and it snowballs — the "pregnant idea" gives birth to action. Consider this:
Be careful of your thoughts, they become your words. Be careful of your words, they become your actions. Be careful of your actions, they become your habits. Be careful of your habits, they become your character. Be careful of your character, they become you!
So if looking at that woman (or man) causes you to sin, look the other way.
Alvin Barcelona
Is there a negative frequent, snowballing thought in your mind? Do something about it now before it sets its full course.
Lord, purify my thoughts and help me win the battles in my mind so that I can truly love You with all my heart, mind and soul. Amen.
God does not only touch our lives in spectacular and easily discernible ways. Often He ministers to us in the little daily things we do. God does not want us living some sort of a roller-coaster life of faith – in the heavens one day and in the doldrums the next. It is far better and much more sustainable when He touches us regularly in little ways.
9
There he came to a cave, where he took shelter. But the word of the LORD came to him, "Why are you here, Elijah?"
11
Then the LORD said, "Go outside and stand on the mountain before the LORD; the LORD will be passing by." A strong and heavy wind was rending the mountains and crushing rocks before the LORD — but the LORD was not in the wind. After the wind there was an earthquake — but the LORD was not in the earthquake.
12
After the earthquake there was fire — but the LORD was not in the fire. After the fire there was a tiny whispering sound.
13
When he heard this, Elijah hid his face in his cloak and went and stood at the entrance of the cave. A voice said to him, "Elijah, why are you here?"
14
He replied, "I have been most zealous for the LORD, the God of hosts. But the Israelites have forsaken your covenant, torn down your altars, and put your prophets to the sword. I alone am left, and they seek to take my life."
15
"Go, take the road back to the desert near Damascus," the LORD said to him. "When you arrive, you shall anoint Hazael as king of Aram.
16
Then you shall anoint Jehu, son of Nimshi, as king of Israel, and Elisha, son of Shaphat of Abel-meholah, as prophet to succeed you."
Psalm 27:7-8a, 8b-9abc, 13-14
R: I long to see your face, O Lord.
7
Hear, O LORD, the sound of my call; have pity on me, and answer me.
8
Of you my heart speaks; you my glance seeks.
(R)
Your presence, O LORD, I seek.
9
Hide not your face from me; do not in anger repel your servant. You are my helper cast me not off.
(R)
13
I believe that I shall see the bounty of the LORD in the land of the living.
14
Wait for the LORD with courage; be stouthearted, and wait for the LORD.
(R)
Jesus will not compromise the truth. In fact, until 1930 the united Christian witness regarding sexuality was the same. Since then it has been a downhill ride, with the Catholic Church alone remaining faithful to the traditional Christian teachings on contraception, abortion, homosexuality, other related matters. The open-market approach to morality began with the Anglican Church removing its opposition to contraception. Since then, the devil has had a great time sowing lies and doubts as to what is right and wrong in this area of our lives.
27
Jesus said to his disciples: "You have heard that it was said, 'You shall not commit adultery.'
28
But I say to you, everyone who looks at a woman with lust has already committed adultery with her in his heart.
29
If your right eye causes you to sin, tear it out and throw it away. It is better for you to lose one of your members than to have your whole body thrown into Gehenna.
30
And if your right hand causes you to sin, cut it off and throw it away. It is better for you to lose one of your members than to have your whole body go into Gehenna.
31
"It was also said, 'Whoever divorces his wife must give her a bill of divorce.'
32
But I say to you, whoever divorces his wife (unless the marriage is unlawful) causes her to commit adultery, and whoever marries a divorced woman commits adultery."
think:
Jesus is not an anarchist
_______________________________________________________



God's special verse/thought for me today

________________
_________________________________________________________



T O D A Y ' S BLESSING LIST
Thank You Lord for:
____________________________________
_______________________________________________________
READ THE BIBLE IN ONE YEAR
2 Kings 21-25
LOOKING LUSTFULLY IS A SIN
Jesus desires that we all grow in holiness. In the Gospel today, we hear Him telling us that even to look lustfully constitutes a sin. What does He mean by this? Jesus shifts the burden of moral truth from a mere external evaluation to one that first focuses on the intention of the moral agent. We can no longer be just concerned with the effects or results of a particular act when considering its morality; we also need to know the intention of the person. The purity of heart, a deeper righteousness than that of the Scribes and Pharisees, is precisely that morality where we do not disregard the intention of
the moral act.
We are all aware of the ancient adage, "All's well that ends well," a name Shakespeare gave to one of his plays. How true is this statement? As far as the intention that leads to a particular action is concerned, the adage is not true at all. Just because a series of acts lead to a good result does not mean that the acts performed to achieve the end are all good. They may be good, but there is no necessity to their being good. Only when we know the intention of the doer will we be in a place to establish whether or not any of the individual acts made were in fact good moral choices.
As Christians, we are called to stand apart from the rest of society and ensure that everything we do is a truly righteous act in both intention and essence. That is, we are both intending and actually doing good in every moral choice we make. Jesus will not allow any compromise to this as He, being without sin, knows that to begin to entertain sin or compromise the truth will ultimately end in sin.
We have to learn to be ruthless in rejecting both sin and temptation to sin if we have any hope of living up to our calling as Christians. Let us pray that each of us will take this challenge to heart and so live a righteous life – a life to the full in God's blessings.
Fr. Steve Tynan
How can I grow in holiness? Is there a particular aspect of my life that I need to work on more closely?
Father in Heaven, help me by Your grace to open my heart to the fullness of the Holy Spirit and so access the source of grace for my life of
discipleship.
St. Augustine of Huy, martyr of Vietnam, pray for us.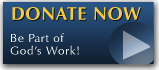 The FEAST is one of the happiest places on earth.

Click Here to find a Feast near you!
KERYGMA TV! is BACK
KERYGMA TV is on a new time slot and new channel Sundays 8 a.m. at IBC 13
Need Counseling? No Landline?
Now, you can use your mobile phone to call a friend for counseling at 09228407031. Or you may call our landlines 7266728, 7264709, 7259999 Mon-Fri 24-hrs, Sat 6am-5pm, Sun 6am-10am
BO BLOGS!
Go to Bo's Official Site and read his almost daily blog! Its not news, but thoughts and musings of Bo Sanchez. Get to know Bo in a more personal way --and find out what it means to live the life of a preacher. You get to enrich your faith as well.
DONATION
Remember to always donate your "first fruits"-not the last. Click on the "Donation" Box under the members menu - and you'll even see links to the nearest branches of the Banks where you can deposit.