READINGS for 2008-06-12
"… unless your righteousness surpasses that of the scribes and Pharisees, you will not enter the kingdom of God." – Matthew 5:20
Self-righteousness is a dangerous thing. I've fallen into this trap one time too many and still have to catch myself before I do it again. So when I read the passage above in today's Gospel, it struck me how the Lord emphasized on righteousness.
In Rick Warren's book,
The Purpose- Driven Life,
he wrote, "We were created to become like Christ. God's ultimate goal for your life on earth is not comfort but character development. Christ-likeness is all about transforming your character."
Ephesians 4:22-24 tells us to "put away the old self of your former way of life, corrupted through deceitful desires, and be renewed in the spirit of your minds, and put on the new self, created in God's way in righteousness and holiness of truth."
That's the righteousness we should all aim for. It is the righteousness aimed at ourselves — for our sanctification.
Lalaline Gogna
How am I growing in righteousness and holiness?
Soul of Christ, sanctify me.
The drought in Israel is about to break. You would be amazed at how a bit of water makes to the parched landscape after a prolonged drought. To see grass begin to sprout again and the crops begin to flourish changes the mood of the populace. No wonder Ahab, the king, wanted to get back to the people so that he could bask in the coming glory of new life after the drought.
41
Elijah said to Ahab, "Go up, eat and drink, for there is the sound of a heavy rain."
42
So Ahab went up to eat and drink, while Elijah climbed to the top of Carmel, crouched down to the earth, and put his head between his knees.
43
"Climb up and look out to sea," he directed his servant, who went up and looked, but reported, "There is nothing." Seven times he said, "Go look again!"
44
And the seventh time the youth reported, "There is a cloud as small as a man's hand rising from the sea." Elijah said, "Go and say to Ahab, 'Harness up and leave the mountain before the rain stops you.'"
45
In a trice, the sky grew dark with clouds and wind, and a heavy rain fell. Ahab mounted his chariot and made for Jezreel.
46
But the hand of the LORD was on Elijah, who girded up his clothing and ran before Ahab as far as the approaches to Jezreel.
R: It is right to praise you in Zion, O God.
9 [10]
You have visited the land and watered it; greatly have you enriched it. God's watercourses are filled; you have prepared the grain.
(R)
10 [11]
Thus have you prepared the land drenching its furrows, breaking up its clods, softening it with showers, blessing its yield.
(R)
11 [12]
You have crowned the year with your bounty, and your paths overflow with a rich harvest;
12 [13]
the untilled meadows overflow with it, and rejoicing clothes the hills.
(R)
The way we speak to one another is important. We can do so with the proper respect for the dignity of one another or we can choose to denigrate one another. It is easy to tear people down and bad-mouth them but doing so will help no one. As Christians, we should honor people and build them up so they will be encouraged to grow in their commitment to God.
20
Jesus said to his disciples: "I tell you, unless your righteousness surpasses that of the scribes and Pharisees, you will not enter into the kingdom of heaven.
21
"You have heard that it was said to your ancestors, 'You shall not kill; and whoever kills will be liable to judgment.'
22
But I say to you, whoever is angry with his brother will be liable to judgment, and whoever says to his brother, 'Raqa,' will be answerable to the Sanhedrin, and whoever says, 'You fool,' will be liable to fiery Gehenna.
23
Therefore, if you bring your gift to the altar, and there recall that your brother has anything against you,
24
leave your gift there at the altar, go first and be reconciled with your brother, and then come and offer your gift.
25
Settle with your opponent quickly while on the way to court with him. Otherwise your opponent will hand you over to the judge, and the judge will hand you over to the guard, and you will be thrown into prison.
26
Amen, I say to you, you will not be released until you have paid the last penny."
think:
Does my speech build up others? Or does it tear them down?
_______________________________________________________



God's special verse/thought for me today

________________
_________________________________________________________



T O D A Y ' S BLESSING LIST
Thank You Lord for:
____________________________________
_______________________________________________________
READ THE BIBLE IN ONE YEAR
2 Kings 17-20
What does Jesus mean when He tells us that our virtue must go deeper than that of the Scribes and Pharisees? Jesus is clearly calling us to a life of holiness that is both spoken about and lived. If we look at the confrontations Jesus has with the Scribes and Pharisees in the Gospel, we will discover that one of His biggest complaints is that they are hypocrites – they know what to do and are willing to teach others the same, but they rarely actually LIVE this truth themselves. With this contextual background, it is quite clear that Jesus wants to see His disciples living the fullness of the moral content of the Gospel.
This call is very similar to the one we find in the Pauline writings calling for purity of heart, the term Paul uses to describe the living out of the moral truths of the Gospel. We can see that Jesus' words are as relevant today as they were 2,000 years ago. We live at a time when moral truths seem to be under constant threat to the relativizing forces of our age. It seems that as soon as we find a moral truth difficult to follow, we begin to look for ways of getting around it. In the name of being respectful of others' beliefs, or out of fear of being different, or even simply the call of expedience, we exchange the truth for its shadow. Such a program is not only a recipe for individual sin, but it will also result in societal disaster with the unraveling of the moral truths that underpin our society.
It is like seeing a piece of termite-infested wood in your house and saying to yourself, "It is only a small thing. Anyway, I can get rid of it when it is more convenient for me to do so." Apart from the faulty reasoning, morality does not work like this. We should never allow ourselves or our society to tolerate sin because it is always destructive. Once sin gains a foothold in our lives, it can be very difficult to dislodge. The same goes for termites – the end result being a house that collapses.
Fr. Steve Tynan
What are the sins in my life of which I must be vigilant so that they will not be able to build a foothold into my life?
Lord Jesus, You lived a life of holiness because You never compromised with sin. You always lived the truth. Help me to do the same.
St. John of Sahagun, confessor, pray for us.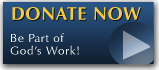 The FEAST is one of the happiest places on earth.

Click Here to find a Feast near you!
KERYGMA TV! is BACK
KERYGMA TV is on a new time slot and new channel Sundays 8 a.m. at IBC 13
Need Counseling? No Landline?
Now, you can use your mobile phone to call a friend for counseling at 09228407031. Or you may call our landlines 7266728, 7264709, 7259999 Mon-Fri 24-hrs, Sat 6am-5pm, Sun 6am-10am
BO BLOGS!
Go to Bo's Official Site and read his almost daily blog! Its not news, but thoughts and musings of Bo Sanchez. Get to know Bo in a more personal way --and find out what it means to live the life of a preacher. You get to enrich your faith as well.
DONATION
Remember to always donate your "first fruits"-not the last. Click on the "Donation" Box under the members menu - and you'll even see links to the nearest branches of the Banks where you can deposit.