READINGS for 2008-06-11
Memorial of St. barnabas, apostle
"Do not think that I have come to abolish the law or the prophets. I have come not to abolish but to fulfill." – Matthew 5:17
Vitamins are necessary for our bodies to maintain order in our systems. Order is important. If our central nervous system sends wrong signals, all our bodily systems will be in chaos. To have order, there should be a way by which everything is regulated.
It's pretty much the same in life. We have divine and natural laws to bring order and balance. In my book
Happy Secrets to an Obedient Life,
I wrote: "Jesus came, not just to observe the law, but also to complete it (Matthew 5:17-19). He didn't end with the legalistic 'Thou shalt nots' but finished the bigger picture, making it more meaningful, more wholistic, more total. Let's take some of the commandments we memorized when we were growing up: Thou shall not commit adultery; Thou shall not steal; Thou shall not kill. Jesus came not only to fulfill these, but perfect them as well. He challenges us: 'Yes, you do not commit adultery, but do you take care of your family? Yes, you do not steal, but are you generous? Indeed, you do not kill, but do you give life to those around you?'"
Do you want to be complete? Then follow what Jesus did.
Jesus makes you complete.
Arun Gogna
O Lord, only You can complete me.
Barnabas played an important role in introducing Paul to the apostles. His testifying to the authenticity of Paul's conversion and intention to serve the Early Church was significant as well. The work of the Kingdom of God is always a collaboration. No one can do it alone. We need to share and partake in one another's gifts to successfully proclaim the Gospel.
Acts 11:21b-26; 13:1-3 (or 1 Kings 18:20-39)
21
In those days a great number who believed turned to the Lord.
22
The news about them reached the ears of the church in Jerusalem, and they sent Barnabas [to go] to Antioch.
23
When he arrived and saw the grace of God, he rejoiced and encouraged them all to remain faithful to the Lord in firmness of heart,
24
for he was a good man, filled with the Holy Spirit and faith. And a large number of people was added to the Lord.
25
Then he went to Tarsus to look for Saul,
26
and when he had found him he brought him to Antioch. For a whole year they met with the church and taught a large number of people, and it was in Antioch that the disciples were first called Christians.
13:
1
Now there were in the church at Antioch prophets and teachers: Barnabas, Symeon who was called Niger, Lucius of Cyrene, Manaen who was a close friend of Herod the tetrarch, and Saul.
2
While they were worshipping the Lord and fasting, the holy Spirit said, "Set apart for me Barnabas and Saul for the work to which I have called them."
3
Then, completing their fasting and prayer, they laid hands on them and sent them off.
Psalm 98:1, 2-3ab, 3cd-4, 5-6 (or Psalm 16:1b-2ab, 4, 5ab and 8,
11)
R: The Lord has revealed to the nation his saving power.
1
Sing to the LORD a new song, for he has done wondrous deeds; his right hand has won victory for him, his holy arm.
(R)
2
The LORD has made his salvation known in the sight of the nations he has revealed his justice.
3
He has remembered his kindness and his faithfulness toward the house of Israel.
(R)
All the ends of the earth have seen the salvation by our God.
4
Sing joyfully to the LORD, all you lands; break into song; sing praise.
(R)
5
Sing praise to the LORD with the harp, with the harp and melodious song.
6
With trumpets and the sound of the horn sing joyfully before the King, the LORD.
(R)
We are all called to be evangelists in our own way and according to our gifts and situations in life. No two people have exactly the same calling. We cannot copy the way another person lives. We can look up to the saints as models for our lives but each of us will have to apply the principles we learn from them in our own particular circumstances.
Matthew 10:7-13 (or Matthew 5:17-19)
7
Jesus said to the Twelve: "As you go, make this proclamation: 'The kingdom of heaven is at hand.'
8
Cure the sick, raise the dead, cleanse lepers, drive out demons. Without cost you have received; without cost you are to give.
9
Do not take gold or silver or copper for your belts;
10
no sack for the journey, or a second tunic, or sandals, or walking stick. The laborer deserves his keep.
11
Whatever town or village you enter, look for a worthy person in it, and stay there until you leave.
12
As you enter a house, wish it peace.
13
If the house is worthy, let your peace come upon it; if not, let your peace return to you."
think:
What lessons and principles can I learn from the saints? How can I apply them in my life?
_______________________________________________________



God's special verse/thought for me today

________________
_________________________________________________________



T O D A Y ' S BLESSING LIST
Thank You Lord for:
____________________________________
_______________________________________________________
READ THE BIBLE IN ONE YEAR
2 Kings 13-16
GETTING TO KNOW THE SAINTS
Saint ProculuS of Bologna
Proculus of the late third century served as a Roman officer. In 304, he was persecuted under Diocletian and martyred at Bologna, Italy.
The saint was highly regarded in Bologna since ancient times.
Dorotheus lived during the persecution of Diocletian, Maximian and Julian the Apostate.
In the year 303, under the reign of Diocletian and Maximian, the priest Dorotheus fled to Odyssopolis in Thrace. When the tyrants died towards the end of the century, Dorotheus returned to Tyre in Phoenicia. He was chosen bishop of the city. The bishop served the people until the reign of Julian the Apostate. In 362, Dorotheus again fled to Odyssopolis. This time, the soldiers of the emperor found him and put him in great torments. He was beaten to death at Varna on the Black Sea.
Bishop Dorotheus died at the age of 107.
Saint roBert of newminSter
Saint Robert was born in 1100 at Yorkshire county in England. He had his education at the University of Paris. He served as parish priest at Gargrave then a Benedictine monk at Whitby. In 1143, he established the abbey of Newminster in Pipewell, where he was appointed abbot, then in Roche (1147) and in Sawley (1148).
The abbot was known to possess supernatural gifts, visions and encounters with evil spirits. He was also noted for having fasted so rigorously during Lent. One time a fellow monk already begged him to eat. The monk offered him buttered oatcake, but Robert suddenly feared he would commit the sin of gluttony. He asked the monk to give the food instead to the poor. It was given to a beautiful stranger at the gate. As the monk explained the situation to the stranger, the cake suddenly appeared on the table before the abbot. It was believed that the stranger was an angel.
Saint Robert of Newminster died on June 7, 1159. Miracles were then reported to have happened at the saint's tomb.
Saint Antonina of the late third century refused to sacrifice to pagan gods. In 306, she was tortured and martyred. She was sewn up in a sack and thrown into a pond to drown in Nicaea, Bithynia.
Memorial of St. Barnabas, apostle
One of the first casualties of our very individualistic society is our failure to rejoice in the gifts and successes of others. Barnabas is sometimes referred to as "Son of Encouragement," the meaning of his name. Perhaps we need to grow in our ability and willingness to encourage others, and try to broaden our involvement in the wider world little by little.
Barnabas has an interesting place in the early Church in that he is primarily responsible for endorsing Paul to the other apostles. He thus gave Paul the opportunity to take up his calling as apostle to the Gentiles. If you read the Acts of the Apostles, you will find that Barnabas' name precedes that of Paul in the earlier accounts of their work together. However, this does not remain the case for long. We learn that while Barnabas took the lead early on, Paul very quickly established himself as the leader of their missions. I wonder where the Church would be today if Barnabas had been worried by his own position that he failed to support Paul?
Barnabas and Paul probably had an eventual falling out – for what reason we don't know. However, Barnabas' encouragement of Paul helped lay the foundation for arguably the most influential of evangelizing ministries in the history of the Church. What does the example of Barnabas say to us today?
The Church today is constantly under siege from secular humanist values which are rooted in a form of atheism that slowly pushes God to the sidelines. The only way Christians will be able to combat this pressure is by actively maintaining a faith-based lifestyle. The challenge that faces Christians daily is whether we have the courage to live out our faith without compromise. We can only do this if we stand together and encourage one another to live out our Christian beliefs in an increasingly ambivalent and even hostile environment. We need the constant support of one another to do this. We need to develop lively faith communities that will encourage and support all those who want to live out our faith without apology.
Fr. Steve Tynan
When was the last time I encouraged a fellow Christian in a stand he or she was making on a moral issue at stake in society?
Lord Jesus, grant me the strength and conviction of heart to stand firm in my Christian beliefs no matter what others may think or say.
St. Barnabas, apostle, pray for us.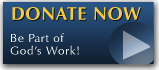 The FEAST is one of the happiest places on earth.

Click Here to find a Feast near you!
KERYGMA TV! is BACK
KERYGMA TV is on a new time slot and new channel Sundays 8 a.m. at IBC 13
Need Counseling? No Landline?
Now, you can use your mobile phone to call a friend for counseling at 09228407031. Or you may call our landlines 7266728, 7264709, 7259999 Mon-Fri 24-hrs, Sat 6am-5pm, Sun 6am-10am
BO BLOGS!
Go to Bo's Official Site and read his almost daily blog! Its not news, but thoughts and musings of Bo Sanchez. Get to know Bo in a more personal way --and find out what it means to live the life of a preacher. You get to enrich your faith as well.
DONATION
Remember to always donate your "first fruits"-not the last. Click on the "Donation" Box under the members menu - and you'll even see links to the nearest branches of the Banks where you can deposit.