READINGS for 2008-06-08
"I desire mercy and not sacrifice." – Matthew 9:13
It was a family meeting. Everyone was gathered around Maria, listening to her explain why and how she got involved in the scam. Many questions were thrown at her, and she had to answer each one truthfully, including why she had to include the family's money in the venture. Recriminations and insults were thrown at her and she had to swallow all of them because everything they said was true.
After a while, she bowed her head, and apologized to everyone. She told them how sorry she was for using their money, sorry for involving them in the scam and for besmirching the family name.
The silence was deafening. Maria kept her head bowed, trying to control her tears in anguish and shame. Suddenly, she felt a hand on her shoulder, and then she felt all her brothers and sisters, with their wives and husbands around her, wanting to hug and kiss her. There was so much love flowing, and forgiveness, too. There were no words said. The hugs and kisses said it all.
Sometimes it's easy to say that we love someone. But our readiness to extend help when a person is in trouble takes our love one step further.
How do you love?
Chelle Crisanto
"Where mercy, love and pity dwell, there God is dwelling too." (William Blake)
Lord, teach me to be merciful.
Hosea clearly presents what the Lord wants of us. God is not interested in what we think we can achieve because He knows that we are incapable of winning our own salvation. What God desires is for us to develop a life of humility and obedience to His will. In this we will discover the secret of eternal life. Our lives will then be both pleasing to God and a witness to the world.
3
In their affliction, people will say: "Let us know, let us strive to know the LORD; as certain as the dawn is his coming, and his judgment shines forth like the light of day! He will come to us like the rain, like spring rain that waters the earth."
4
What can I do with you, Ephraim? What can I do with you, Judah? Your piety is like a morning cloud, like the dew that early passes away.
5
For this reason I smote them through the prophets, I slew them by the words of my mouth;
6
For it is love that I desire, not sacrifice, and knowledge of God rather than holocausts.
Psalm 50:1, 8, 12-13, 14-15
R: To the upright I will show the saving power of God.
1
God the LORD has spoken and summoned the earth, from the rising of the sun to its setting.
8
"Not for your sacrifices do I rebuke you, for your holocausts are before me always."
(R)
12
"If I were hungry, I should not tell you, for mine are the world and its fullness.
13
Do I eat the flesh of strong bulls, or is the blood of goats my drink?"
(R)
14
"Offer to God praise as your sacrifice and fulfill your vows to the Most High;
15
then call upon me in time of distress; I will rescue you, and you shall glorify me."
(R)
Paul tells us that part of faith is trusting in God's promises. I remember a bumper sticker I saw once: "God said it. I believe it. That settles it!" This may be a little simplistic in that we are quite within our rights to seek to understand more deeply the truths of our faith and not just accept them blindly. However, it holds a certain directness and truth we would do well to reflect upon often.
18
Brothers and sisters: Abraham believed, hoping against hope, that he would become "the father of many nations," according to what was said, "Thus shall your descendants be."
19
He did not weaken in faith when he considered his own body as already dead for he was almost a hundred years old and the dead womb of Sarah.
20
He did not doubt God's promise in unbelief; rather, he was empowered by faith and gave glory to God
21
and was fully convinced that what he had promised he was also able to do.
22
That is why "it was credited to him as righteousness."
23
But it was not for him alone that it was written that "it was credited to him";
24
it was also for us, to whom it will be credited, who believe in the one who raised Jesus our Lord from the dead,
25
who was handed over for our transgressions and was raised for our justification.
Jesus is not apologetic that He mixes with tax collectors and sinners. How else are they going to hear the Gospel if He does not take the time to get to know them and share it with them? There is no point preaching to the converted. Even today, we have to make the choice to befriend sinners, even public sinners, in order to share the Gospel with them. This is not an optional extra of our faith – it is essential to our commission tobring the Good News to the ends of the earth.
9
As Jesus passed on from there, he saw a man named Matthew sitting at the customs post. He said to him, "Follow me." And he got up and followed him.
10
While he was at table in his house, many tax collectors and sinners came and sat with Jesus and his disciples.
11
The Pharisees saw this and said to his disciples, "Why does your teacher eat with tax collectors and sinners?"
12
He heard this and said, "Those who are well do not need a physician, but the sick do.
13
Go and learn the meaning of the words, 'I desire mercy, notsacrifice.' I did not come to call the righteous but sinners."
think:
When God says it, do I believe it?
_______________________________________________________



God's special verse/thought for me today

________________
_________________________________________________________



T O D A Y ' S BLESSING LIST
Thank You Lord for:
____________________________________
_______________________________________________________
READ THE BIBLE IN ONE YEAR
2 Kings 1-4
Things to be grateful for from the past week
________________________________________________________________
________________________________________________________________
_________________________________________________________________
Things to ask God for in the coming week
________________________________________________________________
_________________________________________________________________
________________________________________________________________
Most important word God told me this week
________________________________________________________________
________________________________________________________________
I'm certain that your parents sought to guide you towards friends whom they thought would have a good influence on you. I'm also certain that this was very important in your formative years since habits learned as a child can be difficult to break as an adult, both the good and bad ones. However, when we move into adulthood, and even at times in our formation, it is necessary for us to address the fact that we will not always be in the company of those who are a good example to us.
In the Gospel today, Jesus calls Matthew to be His disciple. The Jewish leaders of the day are dumbfounded by this decision as Matthew is a tax collector, and a traitor to his fellow Jews as he is a collaborator with their Roman conquerors. Tax collectors were seen as one of the worst kinds of sinners – people to be avoided at all costs. They were to be shunned as members of society and here is Jesus calling Matthew to become one of His constant companions.
Jesus is reminding us that the Gospel is for all people – no one is to be excluded from it. The question we really have to ask ourselves is, if we are not going to associate with sinners, how will they ever get to hear the Gospel? Elsewhere in the Gospels, Jesus tells us that He came to call sinners to repentance, not just to associate with those who are holy. This is also our mandate and responsibility. We need to be ready and willing to bring the Gospel to all men and women – sinners and greater sinners alike. This will require associating and building relationships with those whom we have little in common. Then and only then will the Gospel reach its fullest extent.
We are all called to stretch the boundaries or realm of our relationships, not necessarily in approving of the practices of others, but in terms of being a witness to the nature of the Gospel. Jesus desires that all men and women be given the opportunity to hear the truth — the Good News of our salvation.
Fr. Steve Tynan
When was the last time I shared the Gospel by either word or deed with someone I do not know?
Jesus, may my life be a witness to the truth of Your love for all people and grant me the grace to share this truth with all whom I meet.
St. Medard, bishop, pray for us.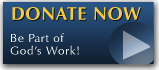 The FEAST is one of the happiest places on earth.

Click Here to find a Feast near you!
KERYGMA TV! is BACK
KERYGMA TV is on a new time slot and new channel Sundays 8 a.m. at IBC 13
Need Counseling? No Landline?
Now, you can use your mobile phone to call a friend for counseling at 09228407031. Or you may call our landlines 7266728, 7264709, 7259999 Mon-Fri 24-hrs, Sat 6am-5pm, Sun 6am-10am
BO BLOGS!
Go to Bo's Official Site and read his almost daily blog! Its not news, but thoughts and musings of Bo Sanchez. Get to know Bo in a more personal way --and find out what it means to live the life of a preacher. You get to enrich your faith as well.
DONATION
Remember to always donate your "first fruits"-not the last. Click on the "Donation" Box under the members menu - and you'll even see links to the nearest branches of the Banks where you can deposit.