READINGS for 2008-06-05
If we are faithless, he remains faithful — for he cannot deny himself. – 2 Timothy 2:13
Two monks were walking across a riverbank, when the old monk saw a scorpion trapped between two rocks. The scorpion was desperately trying to free itself from the angry current. In a gesture of immense compassion, the old monk reached out to the scorpion. However, each time his hand came close to the creature, it would attack him with its tail, inflicting pain on the holy man.
After so many attempts the monk was finally able to set the scorpion free. The younger monk was shocked by what he just saw. "Brother," he gasped, his eyes wide on the sore, almost crimson hand, "are you insane?"
"My dear brother," the old one smiled, "while it is in that creature's nature to sting, it is in my nature to save."
Too many times we have chosen the dark over the light.
Too many times we have chosen death over life.
Too many times we have chosen our way, and not God's.
Yet Jesus, like the old monk, remains loving and forgiving to us all — even if we act like the young monk.
Or the scorpion.
Red Cerrer
How do I live out my faith in Jesus in my everyday life?
Jesus, live in me. Let my heart be Your heart, my hands and my feet Your own.
Peter affirms that proclaiming the Good News of salvation to the ends of the earth is going to require commitment, dedication and a willingness to embrace the sufferings and difficulties that come with it. This should not at all frighten us. We can be sure that as we live our lives for Jesus, even if we die we will be born into eternal life. This may be a difficult promise to understand and accept. Nevertheless, we need to do so or we will find it very difficult to give our all in the service of the Gospel.
8
Remember Jesus Christ, raised from the dead, a descendant of David: such is my gospel,
9
for which I am suffering, even to the point of chains, like a criminal. But the word of God is not chained.
10
Therefore, I bear with everything for the sake of those who are chosen, so that they too may obtain the salvation that is in Christ Jesus, together with eternal glory.
11
This saying is trustworthy: If we have died with him we shall also live with him;
12
if we persevere we shall also reign with him. But if we deny him he will deny us.
13
If we are unfaithful he remains faithful, for he cannot deny himself.
14
Remind people of these things and charge them before God to stop disputing about words. This serves no useful purpose since it harms those who listen.
15
Be eager to present yourself as acceptable to God, a workman who causes no disgrace, imparting the word of truth without deviation.
Psalm 25:4-5ab, 8-9, 10 and 14
R: Teach me your ways, O Lord.
4
Your ways, O LORD, make known to me; teach me your paths,
5
guide me in your truth and teach me, for you are God my savior.
(R)
8
Good and upright is the LORD; thus he shows sinners the way.
9
He guides the humble to justice, he teaches the humble his way.
(R)
10
All the paths of the LORD are kindness and constancy toward those who keep his covenant and his decrees.
14
The friendship of the LORD is with those who fear him, and his covenant, for their instruction.
(R)
The basis of our Christian witnessing is always going to be our love of neighbor. The commandments outline some of the basic precepts that will help us to do this. This will always be a challenge as there is no guarantee that others will reciprocate our good will.
28
One of the scribes, when he came forward and heard them disputing and saw how well he had answered them, asked him, "Which is the first of all the commandments?"
29
Jesus replied, "The first is this: 'Hear, O Israel! The Lord our God is Lord alone!
30
You shall love the Lord your God with all your heart, with all your soul, with all your mind, and with all your strength.'
31
The second is this: 'You shall love your neighbor as yourself.' There is no other commandment greater than these."
32
The scribe said to him, "Well said, teacher. You are right in saying, 'He is One and there is no other than he.'
33
And 'to love him with all your heart, with all your understanding, with all your strength, and to love your neighbor as yourself' is worth more than all burnt offerings and sacrifices."
34
And when Jesus saw that he answered with understanding, he said to him, "You are not far from the kingdom of God." And no one dared to ask him any more questions.
think:
Am I effectively witnessing God's love by truly loving my neighbor?
_______________________________________________________



God's special verse/thought for me today

________________
_________________________________________________________



T O D A Y ' S BLESSING LIST
Thank You Lord for:
____________________________________
_______________________________________________________
READ THE BIBLE IN ONE YEAR
1 Kings 13-16
BEING A DISCIPLE OF JESUS
What it means to be a disciple of Jesus is a topic that we need to reflect upon regularly. For each of us, though the basics are the same, it means different things when we consider our individual situations. Jesus calls every one of us to holiness – to become a saint – and to give witness to the power of God to transform and redeem our lives from the powers of sin and death. This is a high and lofty calling and we must take it seriously if our faith is going to mean anything that matters to us.
St. Paul writes to Timothy to encourage him to persevere in discipleship. Timothy knows the truth of the Gospel and he has no excuse — he must continue to surrender his life to the truth and conform it to Christ in order to persevere unto eternal life. This was not an easy task, especially when there were many who were hostile to such a project and were more likely to ridicule rather than support. We live in a similar situation today when the cult of the individual and his or her desires and pleasures are paramount. This is not the way of Christ. No, Christ is not against us enjoying our lives but there are bounds within which we must live in order to do so in a healthy and wholesome manner.
St. Paul explicitly tells Timothy that conforming ourselves to Christ's death, uniting ourselves with Christ in His passion, is the only way we can receive the gift of salvation. Once this is done, once the life of discipleship and transformation is embraced and we persevere in it, we will know, in the depths of our being, that there is no way that Christ will abandon us. Thus salvation will be ours. This is the promise of the Gospel. This is the Good News. It is not an easy path to walk – but the benefits are indeed out of this world. As we reflect upon the First Reading today, let us embrace the call it makes upon our lives and open our hearts more deeply to its truth
.
Fr. Steve Tynan
Have I really decided to follow Jesus – have I really embraced the call to become His disciple wherever He leads me?
Jesus, I know You call me to be Your disciple and at times this is not convenient or in any way easy. Grant me the grace to see that the benefits of following Your call are worth any of the difficulties I may have to face in doing so.
St. Boniface, bishop martyr, pray for us.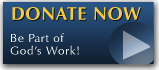 The FEAST is one of the happiest places on earth.

Click Here to find a Feast near you!
KERYGMA TV! is BACK
KERYGMA TV is on a new time slot and new channel Sundays 8 a.m. at IBC 13
Need Counseling? No Landline?
Now, you can use your mobile phone to call a friend for counseling at 09228407031. Or you may call our landlines 7266728, 7264709, 7259999 Mon-Fri 24-hrs, Sat 6am-5pm, Sun 6am-10am
BO BLOGS!
Go to Bo's Official Site and read his almost daily blog! Its not news, but thoughts and musings of Bo Sanchez. Get to know Bo in a more personal way --and find out what it means to live the life of a preacher. You get to enrich your faith as well.
DONATION
Remember to always donate your "first fruits"-not the last. Click on the "Donation" Box under the members menu - and you'll even see links to the nearest branches of the Banks where you can deposit.