READINGS for 2008-06-01
WHAT IF GOD HAS ALZHEIMER'S DISEASE?
" I never knew you." – Matthew 7:23
I have a friend whose father is afflicted with Alzheimer's disease. This cruel, degenerative disease affects nerve cells of the brain. It causes speech disturbances, lessens mental faculties and other symptoms of senility that may manifest in middle age. Thus a person suffering from Alzheimer's disease will not remember his past, and worse, will fail to recognize a loved one no matter how close he has been with her.
Friends, here's my interpretation of today's Gospel: I don't believe God will ever forget who we are — no matter how much we fail Him. (I'm a parent, and I will never forget my child, no matter what my child does. But even if parents forget, says the prophet Isaiah, God will never forget you.)
The language the Gospel today uses is dramatic so let us not take it literally. (Other verses, like the one from Isaiah, conflicts with a literal interpretation of this verse.) Instead, this is what I believe: It is we who forget who God is. When we do not do His will, we are inflicted with spiritual Alzheimer's. We forget God's love. We reject Him and run away from Him.
Let us pray for healing from this disease of the soul.
Bo Sanchez
What will God remember about you?
Lord, forgive my transgressions and remember not my iniquities.
God presents the people a choice through His servant Moses. What do they really want to do with their lives? Will they choose to serve God through obedience to His commandments or will they go their own way? We face the same choice in our own lives today. The promise of blessing is a strong attraction but we must also be aware that there are responsibilities attached to a life of faith in God.
Deuteronomy 11:18, 26-28, 32
18
Moses told the people, "Take these words of mine into your heart and soul. Bind them at your wrist as a sign, and let them be a pendant on your forehead.
26
"I set before you here, this day, a blessing and a curse
—
27
a blessing for obeying the commandments of the LORD, your God, which I enjoin on you today;
28
a curse if you do not obey the commandments of the LORD, your God, but turn aside from the way I ordain for you today, to follow other gods, whom you have not known.
32
Be careful to observe all the statutes and decrees that I set before you today."
Psalm 31:2-3, 3-4, 17, 25
R: Lord, be my rock of safety.
1 [2]
In you, O LORD, I take refuge; let me never be put to shame. In your justice rescue me,
2 [3]
incline your ear to me, make haste to deliver me!
(R)
Be my rock of refuge, a stronghold to give me safety.
3 [4]
You are my rock and my fortress; for your name's sake you will lead and guide me.
(R)
16 [17]
Let your face shine upon your servant; save me in your kindness.
24 [25]
Take courage and be stouthearted, all you who hope in the LORD.
(R)
This passage could be described as Paul's manifesto of the Christian life. Here he outlines his understanding of what God has done through Jesus to make it possible for Christians to live the life of redemption. In one sense, our lives here on earth are spent trying to appropriate this gift of salvation. In his remaining letter to the Roman community, Paul will outline for them how he understands faith working itself out unto salvation in their daily lives.
21
Brothers and sisters, Now the righteousness of God has been manifested apart from the law, though testified to by the law and the prophets,
22
the righteousness of God through faith in Jesus Christ for all who believe. For there is no distinction;
23
all have sinned and are deprived of the glory of God.
24
They are justified freely by his grace through the redemption in Christ Jesus,
25
whom God set forth as an expiation, through faith, by his blood.
28
For we consider that a person is justified by faith apart from works of the law.
It is completely up to you how you respond to God's love for you. It is up to you to choose the foundation upon which you will build your life of faith. This decision has practical implications. We cannot be men and women of faith without others seeing that truth in the way we live our lives. Words are not enough – we have to live our faith in our relationships with others.
21
Jesus said to his disciples: "Not everyone who says to me, 'Lord, Lord,' will enter the kingdom of heaven, but only the one who does the will of my Father in heaven.
22
Many will say to me on that day, 'Lord, Lord, did we not prophesy in your name? Did we not drive out demons in your name? Did we not do mighty deeds in your name?'
23
Then I will declare to them solemnly, 'I never knew you. Depart from me, you evildoers.'
24
"Everyone who listens to these words of mine and acts on them will be like a wise man who built his house on rock.
25
The rain fell, the floods came, and the winds blew and buffeted the house. But it did not collapse; it had been set solidly on rock.
26
And everyone who listens to these words of mine but does not act on them will be like a fool who built his house on sand.
27
The rain fell, the floods came, and the winds blew and buffeted the house. And it collapsed and was completely ruined."
think:
On what foundation is my life built?
_______________________________________________________



God's special verse/thought for me today

________________
_________________________________________________________



T O D A Y ' S BLESSING LIST
Thank You Lord for:
____________________________________
_______________________________________________________
READ THE BIBLE IN ONE YEAR
1 Kings 1-2
Things to be grateful for from the past week
________________________________________________________________
________________________________________________________________
_________________________________________________________________
Things to ask God for in the coming week
________________________________________________________________
_________________________________________________________________
________________________________________________________________
Most important word God told me this week
________________________________________________________________
________________________________________________________________
"All have sinned and fallen short of the glory of God" (Romans 3:20).
This is the conclusion to which Paul has just arrived and now he announces what he knows and has experienced what God's solution is to this terrible situation. Paul knows from experience that he cannot redeem himself or remove the sin from his life. Hence, the answer to the problem rests solely on God's hand, and is reliant upon His power alone. It is only by the grace of God that anyone can be saved. This is a free and undeserved gift that God gives to all who are humble enough to accept it.
This can be a fundamental problem for modern-day men and women as we are taught to be self-sufficient, relying upon our own resources for what we want to achieve. Yes, we are sometimes willing to ask for help, but we will always feel that we in some way or another "owe" the person who helped us. This is not the case with God. God gives freely without any
strings attached. Of course, there is more to the gift of salvation than just accepting it from God. Salvation is a call to enter into relationship with God in such a way that will eventually consume one's entire life in a form of discipleship and service that is the entry point to eternal life and human fulfillment.
Paul is equally clear that the "solution" applies to both Jew and Gentile without any real difference of application. It is a truly universal salvation that we are discussing here. The Jews may well have had the Law for the last 2,000 years but the Law is not capable of salvation – the best it can do is demonstrate sinfulness and indicate the difference between right and wrong. The Law does not have the power to save. This is why as disciples of Jesus, we are called to live our lives with the power of the grace of God and not just on the power of our wills. Yes, we must engage our wills in choosing right over wrong but it is only under the power of the grace of God that we will be capable of doing this.
Fr. Steve Tynan
What is my understanding of salvation? What does it mean to live my life under the grace of God?
Lord Jesus, help me to surrender my will to Your own so that You will purify it according to Your truth and empower me to choose well in all that I do.
St. Justin, martyr, pray for us.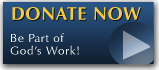 The FEAST is one of the happiest places on earth.

Click Here to find a Feast near you!
KERYGMA TV! is BACK
KERYGMA TV is on a new time slot and new channel Sundays 8 a.m. at IBC 13
Need Counseling? No Landline?
Now, you can use your mobile phone to call a friend for counseling at 09228407031. Or you may call our landlines 7266728, 7264709, 7259999 Mon-Fri 24-hrs, Sat 6am-5pm, Sun 6am-10am
BO BLOGS!
Go to Bo's Official Site and read his almost daily blog! Its not news, but thoughts and musings of Bo Sanchez. Get to know Bo in a more personal way --and find out what it means to live the life of a preacher. You get to enrich your faith as well.
DONATION
Remember to always donate your "first fruits"-not the last. Click on the "Donation" Box under the members menu - and you'll even see links to the nearest branches of the Banks where you can deposit.