READINGS for 2008-05-31
Feast of the visit of the of the blessed virgin Mary to Elizabeth
... hate what is evil, hold on to what is good... – Romans 12:9
It's hard to resist pornography these days. They seem to be everywhere, from cell phone images, forwarded emails, suggestive magazines and even bestselling novels. I shudder to imagine that my baby might grow up thinking that these are normal and acceptable. So for his sake and for my own purity, I decided to shun all forms of pornography.
I didn't expect it to be so hard! The first time, I lasted only a day or two. While surfing the internet, I came across nude drawings that piqued my interest. Sigh, back to square one. Then the next time, it was an erotic novel. Then it was a forwarded link in my email. Clearly, I needed help.
That's when I turned to Mama Mary. Every morning, upon waking up, I would recite one Our Father and three Hail Mary's with the specific intention of resisting these temptations. It finally worked! I could control my urges to sneak a peek!
I hope that one day, I can have a heart as pure as Mama Mary's. And until that day comes, I will continue to seek her guidance and follow in her footsteps as they will surely lead me to her Son, Jesus.
Cecil Lim
Be on guard against all evil thoughts lest you'll someday consider them normal and acceptable.
Mama Mary, thank you for leading me always to your Son, Jesus.
As we celebrate the Feast of the Virgin Mary today, we call to mind once again the way she lived a blessed life. Each of us can also choose to place our lives under the grace of God or we can refuse to do so. The lure of the world and its pleasures may be great, but is not the promise of eternal life greater? I think I will follow Mary's example.
Zephaniah 3:14-18 (or Romans 12:9-16 or Isaiah 61:9-11)
14
Shout for joy, O daughter Zion! Sing joyfully, O Israel! Be glad and exult with all your heart, O daughter Jerusalem!
15
The LORD has removed the judgment against you, he has turned away your enemies; the King of Israel, the LORD, is in your midst, you have no further misfortune to fear.
16
On that day, it shall be said to Jerusalem: Fear not, O Zion, be not discouraged!
17
The LORD, your God, is in your midst, a mighty savior; he will rejoice over you with gladness, and renew you in his love, he will sing joyfully because of you,
18
as one sings at festivals.
Isaiah 12:2-3, 4bcd, 5-6
(
or 1 Samuel 2:1, 4-5, 6-7, 8abcd)
R: Among you is the great and Holy One of Israel.
2
God indeed is my savior; I am confident and unafraid. My strength and my courage is the LORD, and he has been my savior.
3
With joy you will draw water at the fountain of salvation.
(R)
4
Give thanks to the LORD, acclaim his name; among the nations make known his deeds, proclaim how exalted is his name.
(R)
5
Sing praise to the LORD for his glorious achievement; let this be known throughout all the earth.
6
Shout with exultation, O city of Zion, for great in your midst is the Holy One of Israel!
(R)
Mary must have struggled to remain faithful to the grace of God in her life. The way she responds to God's call is an example to us all but not one we should so mythologize that it becomes the story of a superhuman person. Mary is one of us. She is graced with a life without sin but she is still just a human being. We can draw courage and strength from her. If Mary was able to do it, surely God can give the power to deal with our own struggles as well.
Luke 1:39-56 (or Luke 2:41-51)
39
Mary set out and traveled to the hill country in haste to a town of Judah,
40
where she entered the house of Zechariah and greeted Elizabeth.
41
When Elizabeth heard Mary's greeting, the infant leaped in her womb, and Elizabeth, filled with the holy Spirit,
42
cried out in a loud voice and said, "Most blessed are you among women, and blessed is the fruit of your womb.
43
And how does this happen to me, that the mother of my Lord should come to me?
44
For at the moment the sound of your greeting reached my ears, the infant in my womb leaped for joy.
45
Blessed are you who believed that what was spoken to you by the Lord would be fulfilled."
46
And Mary said: "My soul proclaims the greatness of the Lord;
47
my spirit rejoices in God my savior.
48
For he has looked upon his handmaid's lowliness; behold, from now on will all ages call me blessed.
49
The Mighty One has done great things for me, and holy is his name.
50
His mercy is from age to age to those who fear him.
51
He has shown might with his arm, dispersed the arrogant of mind and heart.
52
He has thrown down the rulers from their thrones but lifted up the lowly.
53
The hungry he has filled with good things; the rich he has sent away empty.
54
He has helped Israel his servant, remembering his mercy,
55
according to his promise to our fathers, to Abraham and to his descendants forever."
56
Mary remained with her about three months and then returned to her home.
think
:
How do I respond to God's call in my life?
_______________________________________________________



God's special verse/thought for me today

________________
_________________________________________________________



T O D A Y ' S BLESSING LIST
Thank You Lord for:
____________________________________
_______________________________________________________
READ THE BIBLE IN ONE YEAR
2
Samuel 21-24
KEEPING THINGS IN THE HEART
It seems we are trained to realize that wisdom, understanding, enlightenment and illumination are graces and virtues we must strive for. In the physical world, experiments continue that we may discover the laws and the workings of nature. In the spiritual realm, theologians and spiritual masters proceed with their discursive methods of trying to interpret the ways of God, and our way to God. Moral theologians remind us: We must never act in the face of doubts, and we must strive for a level of certainty before we make our choices.
My meditation of the Word today, however, tells me that the light is not always "noontime bright." The walk of faith also involves certain leaps, moments of groping in ambivalence, periods of prayerful waiting, times when we have to trust God more than the clarity of His plan. Like Mary, we have to know how to be in silence – keeping things first in our hearts and minds. Time, we must remember, is also a function in God's creation and plan.
Fr. Domie Guzman
Let us approach Mary in our prayer time today, and let us ask her to teach us how "to wait on God."
Like Mary, I desire to trust completely in You, Lord. I need Your grace to live out the mission and state in life You've given me.
St. Thomas Du, Vietnamese, bishop, pray for us.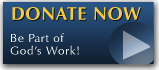 The FEAST is one of the happiest places on earth.

Click Here to find a Feast near you!
KERYGMA TV! is BACK
KERYGMA TV is on a new time slot and new channel Sundays 8 a.m. at IBC 13
Need Counseling? No Landline?
Now, you can use your mobile phone to call a friend for counseling at 09228407031. Or you may call our landlines 7266728, 7264709, 7259999 Mon-Fri 24-hrs, Sat 6am-5pm, Sun 6am-10am
BO BLOGS!
Go to Bo's Official Site and read his almost daily blog! Its not news, but thoughts and musings of Bo Sanchez. Get to know Bo in a more personal way --and find out what it means to live the life of a preacher. You get to enrich your faith as well.
DONATION
Remember to always donate your "first fruits"-not the last. Click on the "Donation" Box under the members menu - and you'll even see links to the nearest branches of the Banks where you can deposit.