READINGS for 2008-05-25
Solemnity of the body and blood of Christ
… we, though many, are one body, for we all partakeof the one loaf. – 1 Corinthians 10:17
Frances brings in the flowers for the altar. Little Alex shakes the maracas as people come in. Myra goes around and gives everyone a buzz on the cheek. Meanwhile, parents and friends post song sheets on the walls, arrange chairs, set up the altar, prepare materials for the mime and the like.
This is how an ordinary Faith and Light celebration starts. The special children do their share cheerfully, and end up being a source of grace and joy for their parents and friends.
The parents share their joys and pains in caring for their special children. They become models of patience and faith to their friends.
We, the friends, simply make ourselves available and do whatever we can to make the children feel God's special love for them. We end up being nourished by the special children's unconditional love and acceptance.
These three basic components of our community — special child, parent, friend — all have different orientations in life. But acknowledging the presence of Jesus in each of us has made our community a source of grace, peace and joy for us.
Tess Atienza
How well do I recognize each person's contribution to my own life? How well do I share myself for the good of the other?
Lord, help me to see each person as a gift. And make me a gift to others, too.
Solemnity of the Body and Blood of Christ
As Catholics, we believe that the Eucharist is making present the Body and Blood of Christ in the elements on the altar of sacrifice. Today, let us reflect on the relation between the Eucharist and the feeding of the Chosen People in their journey from Egypt to the Promised Land. The Church, in Her wisdom, uses this text to illustrate the truth that in the Eucharist the Lord feeds us for our spiritual journey today. We not only offer the sacrifice of Jesus to the Father, we are privileged to partake of it as well.
Deuteronomy 8:2-3, 14b-16a
2
"Remember how for forty years now the LORD, your God, has directed all your journeying in the desert, so as to test you by affliction and find out whether or not it was your intention to keep his commandments.
3
He therefore let you be afflicted with hunger, and then fed you with manna, a food unknown to you and your fathers, in order to show you that not by bread alone does man live, but by every word that comes forth from the mouth of the LORD.
14
Do not forget the LORD, your God, who brought you out of the land of Egypt, that place of slavery;
15
who guided you through the vast and terrible desert with its saraph serpents and scorpions, its parched and waterless ground; who brought forth water for you from the flinty rock
16
and fed you in the desert with manna, a food unknown to your fathers."
Psalm 147:12-13, 14-15, 19-20
R: Praise the Lord, Jerusalem.
12
Glorify the LORD, O Jerusalem; praise your God, O Zion.
13
For he has strengthened the bars of your gates; he has blessed
your children within you.
(R)
14
He has granted peace in your borders; with the best of wheat he fills you.
15
He sends forth his command to the earth; swiftly runs his word!
(R)
19
He has proclaimed his word to Jacob, his statutes and his ordinances to Israel.
20
He has not done thus for any other nation; his ordinances he has not made known to them. Alleluia.
(R)
The Eucharistic Communion we partake is a sign of our unity with all others who share the same food. If we seek to understand what this means, we can be drawn deeper into the mystery. We recite the Profession of Faith together indicating that we believe in all that the Church teaches. Partaking of Communion affirms and seals this common belief and commitment to living as disciples of Jesus in the world. We are united with all who share the same bread and cup — the Body and Blood of Christ.
16
The cup of blessing that we bless, is it not a participation in the blood of Christ? The bread that we break, is it not a participation in the body of Christ?
17
Because the loaf of bread is one, we, though many, are one body, for we all partake of the one loaf.
No doubt the words of Jesus in John 6 clearly indicate that we are to eat His body and drink His blood. This is what the words literally say and there is no indication they mean anything less than this. These words and sentiments are considered too much by many of His followers and they leave Him. If Jesus was speaking figuratively or in the language of signs then it would be an easy teaching to accept and people would not have left Him. Is it not ironic that the fundamentalist sects of Christianity refuse to follow a literal interpretation of the Scriptures but the Catholic Church does not?
51
I am the living bread that came down from heaven; whoever eats this bread will live forever; and the bread that I will give is my flesh for the life of the world."
52
The Jews quarreled among themselves, saying, "How can this man give us [his] flesh to eat?"
53
Jesus said to them, "Amen, amen, I say to you, unless you eat the flesh of the Son of Man and drink his blood, you do not have life within you.
54
Whoever eats my flesh and drinks my blood has eternal life, and I will raise him on the last day.
55
For my flesh is true food, and my blood is true drink.
56
Whoever eats my flesh and drinks my blood remains in me and I in him.
57
Just as the living Father sent me and I have life because of the Father, so also the one who feeds on me will have life because of me.
58
This is the bread that came down from heaven. Unlike your ancestors who ate and still died, whoever eats this bread will live forever."
think
:
Do I give the proper reverence to Jesus' Body and Blood when receiving the Eucharist?
_______________________________________________________



God's special verse/thought for me today

________________
_________________________________________________________



T O D A Y ' S BLESSING LIST
Thank You Lord for:
____________________________________
_______________________________________________________
READ THE BIBLE IN ONE YEAR
1 Samuel 1-4
Things to be grateful for from the past week
________________________________________________________________
________________________________________________________________
_________________________________________________________________
Things to ask God for in the coming week
________________________________________________________________
_________________________________________________________________
________________________________________________________________
Most important word God told me this week
________________________________________________________________
________________________________________________________________
Solemnity of the Body and Blood of Christ
Gone are the days when people simply stuff themselves with food because they look and taste good. We know better now. Scientific studies tell us that such life-threatening medical conditions as cancer, hypertension, heart ailments, kidney and liver
complications, and diabetes do not just happen. Carcinogenic chemicals in food and the air have a lot to do with the rapid growth of wayward body cells — and these become cancer. Bad cholesterol from fatty foods accumulates in our blood vessels, and these aggravate our high blood pressure and constricted heart conditions. Again, fatty foods, with salty foods and abusive alcohol intake seem to be the big culprit in the malfunctioning and collapse of the kidney and the lungs.
St. Augustine was a theologian, not a natural science expert. However, what he used in his catechism about the Eucharist – that we become what we eat– proves to be true not just with the Eucharist, but also with our basic human experience.
When Jesus insisted that He is the living bread from heaven, that He means His flesh to be "real food" and His blood to be "real drink," and that anyone who believes and feeds on Him will have life, Jesus was not just theorizing. He really meant His words seriously and literally. This is the truth: if we want fullness of life – physically, emotionally, psychologically, financially, relationally – we have to unite ourselves with and eat Him who is the very source of life. The Eucharistic Jesus is not just spiritual vitamins. He is our best food, our complete food. No wonder, for so many years, St. Francis of Assisi, though worn out by his austere life and arduous way of mission, had much energy. It was his custom to come to Mass, and to stay and savor the Eucharistic Jesus in adoration as he repeated his simple prayer "My Lord and My God."
Fr. Domie Guzman
Resolve to be more conscious and appreciative of the "Real Presence" of Jesus in the Eucharist. This is a true gift of love for us. In each communion, join the priest in this secret prayer – "Lord Jesus Christ, with faith in Your love and mercy, I eat Your body. Let it not bring me condemnation, but health of mind and body."
Lord Jesus, what an honor and privilege it is to eat Your body and drink Your blood. May You help us become more like You as we partake
of the Eucharistic food You so generously give.
St. Mary Magdalene de Pazzi, virgin, pray for us.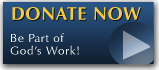 The FEAST is one of the happiest places on earth.

Click Here to find a Feast near you!
KERYGMA TV! is BACK
KERYGMA TV is on a new time slot and new channel Sundays 8 a.m. at IBC 13
Need Counseling? No Landline?
Now, you can use your mobile phone to call a friend for counseling at 09228407031. Or you may call our landlines 7266728, 7264709, 7259999 Mon-Fri 24-hrs, Sat 6am-5pm, Sun 6am-10am
BO BLOGS!
Go to Bo's Official Site and read his almost daily blog! Its not news, but thoughts and musings of Bo Sanchez. Get to know Bo in a more personal way --and find out what it means to live the life of a preacher. You get to enrich your faith as well.
DONATION
Remember to always donate your "first fruits"-not the last. Click on the "Donation" Box under the members menu - and you'll even see links to the nearest branches of the Banks where you can deposit.