READINGS for 2008-05-21
So for one who knows the right thing to do and does not do it, it is a sin. - James 4:17
A friend was reasoning out to me why she no longer goes to Mass. She finds no meaning in it. God would understand. She believes she can pray anywhere. And can a merciful God really create a hell where we can suffer forever and ever?
I wanted to tell her that the Lord commanded us to love Him above all things. And that worshiping Him in His Church, whether it is entertaining or not, is an act of loving Him. And when we do not love Him, we sin.
But I doubted I'd be effective explaining all that when she had lost a sense of sin. That's Satan's ploy. In C.S. Lewis's
The Screwtape Letters,
he tells his devils to just keep the Christians believing they don't exist "and we've got them!"
Our verse today reminds us to be careful because we can sin not just by doing bad things, but also by failing to do the right things.
Cristy Galang
Have I become so tall that the laws of God and the Church are supposed to adapt to my thoughts, my feelings and my convenience?
Heavenly Father, please give me an obedient and humble heart willing to do Your will at all times.
Blessed Eugene de Mazenod, pray for us.
James exhorts us to focus our time and energies upon the present. We do not know whether or not we will be here tomorrow or further into the future. If we keep saving up our resources for "rainy days," we will probably die having achieved very little and far less than we should have in our lives. This is not a situation I want to have to justify when I come before the Lord in judgment.
13
Come now, you who say, "Today or tomorrow we shall go into such and such a town, spend a year there doing business, and make a profit" —
14
you have no idea what your life will be like tomorrow. You are a puff of smoke that appears briefly and then disappears.
15
Instead you should say, "If the Lord wills it, we shall live to do this or that."
16
But now you are boasting in your arrogance. All such boasting is evil.
17
So for one who knows the right thing to do and does not do it, it is a sin.
Psalm 49:2-3, 6-7, 8-10, 11
R: Blessed are the poor in spirit; the Kingdom of heaven is theirs!
1 [2]
Hear this, all you peoples; hearken, all who dwell in the world,
2 [3]
of lowly birth or high degree, rich and poor alike.
(R)
5 [6]
Why should I fear in evil days when my wicked ensnarers ring me round?
6 [7]
They trust in their wealth; the abundance of their riches is their boast.
(R)
7 [8]
Yet in no way can a man redeem himself, or pay his own ransom to God;
8 [9]
too high is the price to redeem one's life; he would never have enough
9 [10]
to remain alive always and not see destruction.
(R)
10 [11]
For he can see that wise men die, and likewise the senseless and the stupid pass away, leaving to others their wealth.
(R)
It seems that the apostles want to keep their hand on everything that happens with the Gospel. This is impossible considering how big the Church has grown. We have our own ministries and responsibilities. Let us seek to be faithful in completing them rather than worrying too much about everyone else. Let us leave the overseeing to the bishops. It is they who will have to give an account in this regard.
38
John said to Jesus, "Teacher, we saw someone driving out demons in your name, and we tried to prevent him because he does not follow us."
39
Jesus replied, "Do not prevent him. There is no one who performs a mighty deed in my name who can at the same time speak ill of me.
40
For whoever is not against us is for us."
think
:
Am I saving my resources and energy for a "rainy day"? What good can I do today?
_______________________________________________________



God's special verse/thought for me today

________________
_________________________________________________________



T O D A Y ' S BLESSING LIST
Thank You Lord for:
____________________________________
_______________________________________________________
READ THE BIBLE IN ONE YEAR
1 Samuel 13-16
THE CALL TO BE A BRIDGE BUILDER
"Supreme Pontiff" is one of the many titles of the Pope. It was, however, the Roman Emperor who was originally called
Pontifex Maximus
because, in his effort to unite physically his vast territories, he caused the construction of numerous bridges and viaducts (in Latin:
"
pons" = bridge + " facere" = to make
). When Constantine ceded the control of the city of Rome to the Pope, and he transferred the empire's capital to the east, he also gave to the Pope the use of the title "Supreme Pontiff." In a way, the Pope as the Bishop of Rome, was seen as the great unifier and bridge-builder of Christians.
John Paul II understood that his being a bridge-builder also extended to making peace with people of other faith. In an unprecedented move, John Paul II declared a World Day of Prayer for Peace on October 27, 1986 and he sponsored a gathering of representatives of various religions in Assisi. Among those who attended were the head of the Church of England, and the Dalai Lama of Tibet. There were also representatives from the native religions of India and the Indians of the Americas. This made some question – how can the Pope pray with people who follow "rival gods?"
The inspiration for the Pope to be a bridge-builder is, I believe, one that dates back to the time of Jesus. In our Good News today, Jesus showed His universal and welcoming heart when He told His disciples to take it easy on someone who was driving out demons in the name of Jesus even though this man was not one of the disciples. Jesus said: "Don't stop him – no one who does a mighty work in my name will be able to speak ill of me soon afterwards."
Fr. Domie Guzman
Which one is truer about you: that you are a bridge builder, or that you are a fence maker? What is your favorite way of making bridges with others?
Jesus, bless me that I may be a bridge-builder like You. Teach me to reach out, understand and embrace my brothers and sisters especially those from other religions.
Blessed Eugene de Mazenod, pray for us.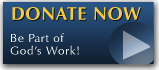 The FEAST is one of the happiest places on earth.

Click Here to find a Feast near you!
KERYGMA TV! is BACK
KERYGMA TV is on a new time slot and new channel Sundays 8 a.m. at IBC 13
Need Counseling? No Landline?
Now, you can use your mobile phone to call a friend for counseling at 09228407031. Or you may call our landlines 7266728, 7264709, 7259999 Mon-Fri 24-hrs, Sat 6am-5pm, Sun 6am-10am
BO BLOGS!
Go to Bo's Official Site and read his almost daily blog! Its not news, but thoughts and musings of Bo Sanchez. Get to know Bo in a more personal way --and find out what it means to live the life of a preacher. You get to enrich your faith as well.
DONATION
Remember to always donate your "first fruits"-not the last. Click on the "Donation" Box under the members menu - and you'll even see links to the nearest branches of the Banks where you can deposit.