READINGS for 2008-05-19
"
I do believe, help my unbelief!" – Mark 9:24
He didn't think it was possible. He had lived a life of sinful, reckless abandon. He had been lured by women and casual sex, money and a convenient life. He didn't think it was possible he could come back to the Lord. So for many years, he chose to stay abroad, alienating himself from both country and faith.
Then five years ago, it happened. God's call was just too powerful. After nearly 10 years abroad, my friend finally decided to come home. To this day, he still doesn't know how and why he did it. He was making an excellent living abroad — but he came home anyway. He realized it wasn't worth his soul.
When my friend came home, one of the first things he did was go to confession. After nearly a decade of not going near anywhere or anyone remotely related to God, my friend entered a church. Petrified and in between cold beads of sweat, he poured his sins and his heart out to a Jesuit priest. And then the priest said the words that released him, "God forgives you. God loves you. He always has, and He always will."
My friend could hardly believe that God would forgive him and still love him. He says it is sweet, blessed relief to know he was wrong.
Cess Cosico
"There is no pit too deep that God's love is not deeper still." (Corrie ten Boom)
Lord, nothing is impossible with You. Your love conquers all.
A truly righteous life is a life lived in peace. Immediately there comes to mind the names of people such as Mahatma Ghandi, Nelson Mandela and Mother Teresa. Here are people of extraordinary righteousness who are also great advocates of peace and love. Yet, none of their witnessing could be considered soppy, weak or sentimental. They were incredibly strong people who could withstand great suffering and persecution.
13
Who among you is wise and understanding? Let him show his works by a good life in the humility that comes from wisdom.
14
But if you have bitter jealousy and selfish ambition in your hearts, do not boast and be false to the truth.
15
Wisdom of this kind does not come down from above but is earthly, unspiritual, demonic.
16
For where jealousy and selfish ambition exist, there is disorder and every foul practice.
17
But the wisdom from above is first of all pure, then peaceable, gentle, compliant, full of mercy and good fruits, without inconstancy or insincerity.
18
And the fruit of righteousness is sown in peace for those who cultivate peace.
R: The precepts of the Lord give joy to the heart.
7 [8]
The law of the LORD is perfect, refreshing the soul; the decree of the LORD is trustworthy, giving wisdom to the simple.
(R)
8 [9]
The precepts of the LORD are right, rejoicing the heart; the command of the LORD is clear, enlightening the eye.
(R)
9 [10]
The fear of the LORD is pure, enduring forever; the ordinances of the LORD are true, all of them just.
(R)
14 [15]
Let the words of my mouth and the thought of my heart find favor before you, O LORD, my rock and my redeemer.
(R)
Prayer is not an optional extra to our lives. It is as essential to the Christian life as breathing is to the mortal life. No one has a valid excuse not to pray — even if it may be difficult or we feel we don't have enough time. It does not matter how busy we become. There is always the opportunity to catch a few moments of prayer here and there. We can make up for one day's lack with extra fervor the next day.
14
When they came to the disciples, they saw a large crowd around them and scribes arguing with them.
15
Immediately on seeing him, the whole crowd was utterly amazed. They ran up to him and greeted him.
16
He asked them, "What are you arguing about with them?"
17
Someone from the crowd answered him, "Teacher, I have brought to you my son possessed by a mute spirit.
18
Wherever it seizes him, it throws him down; he foams at the mouth, grinds his teeth, and becomes rigid. I asked your disciples to drive it out, but they were unable to do so."
19
He said to them in reply, "O faithless generation, how long will I be with you? How long will I endure you? Bring him to me."
20
They brought the boy to him. And when he saw him, the spirit immediately threw the boy into convulsions. As he fell to the ground, he began to roll around and foam at the mouth.
21
Then he questioned his father, "How long has this been happening to him?" He replied, "Since childhood.
22
It has often thrown him into fire and into water to kill him. But if you can do anything, have compassion on us and help us."
23
Jesus said to him, " 'If you can!' Everything is possible to one who has faith."
24
Then the boy's father cried out, "I do believe, help my unbelief!"
25
Jesus, on seeing a crowd rapidly gathering, rebuked the unclean spirit and said to it, "Mute and deaf spirit, I command you: come out of him and never enter him again!"
26
Shouting and throwing the boy into convulsions, it came out. He became like a corpse, which caused many to say, "He is dead!"
27
But Jesus took him by the hand, raised him, and he stood up.
28
When he entered the house, his disciples asked him in private, "Why could we not drive it out?"
29
He said to them, "This kind can only come out through prayer."
think:
Do I persevere enough in prayer?
_______________________________________________________



God's special verse/thought for me today

________________
_________________________________________________________



T O D A Y ' S BLESSING LIST
Thank You Lord for:
____________________________________
_______________________________________________________
READ THE BIBLE IN ONE YEAR
1 Samuel 5-8
Usurpation is defined as the malpractice of supplanting or seizing a position or power that is not one's own. This may seem a remote possibility for persons of faith to resort to but many have done it probably in an unknowing fashion. Not on a few occasions have I heard people who are active in healing ministries claim that "they have healed" this and that person. It is so easy for us to forget that we are simply servants – even more appropriately, simple instruments and channels – of the great "opus" of God. The old Filipino folks had much wisdom when they would say: a heron who perched on the carabao's back thinks it is taller than the carabao!
The Gospel passage about the "power failure" of the first disciples of Jesus to heal a boy afflicted with grave epilepsy is a loud reminder to all of us that there is only one Savior: Jesus. There is only one healer: Jesus. There is only one truly powerful: Jesus. We can be ambassadors, disciples, apostles, friends, and servants of Jesus. However, we should never pretend to substitute for Him. He is God, and we are not. He is eternal, while we are mortals.
Our g r e a t p owe r a n d effectiveness in ministry and in the apostolate happens in prayer — when we humble ourselves, and we bow ourselves to Jesus, and we recognize He alone is worth the worship.
Fr. Domie Guzman
What unique and God-given talents and abilities do you have? In the exercise and enjoyment of these, how do you express your humility before God? What is your own personal way of acknowledging God as the source of all that you have?
Jesus, our Divine Healer, humble me and use me as Your instrument of peace and love.
St. Celestine, pray for us.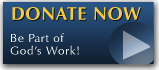 The FEAST is one of the happiest places on earth.

Click Here to find a Feast near you!
KERYGMA TV! is BACK
KERYGMA TV is on a new time slot and new channel Sundays 8 a.m. at IBC 13
Need Counseling? No Landline?
Now, you can use your mobile phone to call a friend for counseling at 09228407031. Or you may call our landlines 7266728, 7264709, 7259999 Mon-Fri 24-hrs, Sat 6am-5pm, Sun 6am-10am
BO BLOGS!
Go to Bo's Official Site and read his almost daily blog! Its not news, but thoughts and musings of Bo Sanchez. Get to know Bo in a more personal way --and find out what it means to live the life of a preacher. You get to enrich your faith as well.
DONATION
Remember to always donate your "first fruits"-not the last. Click on the "Donation" Box under the members menu - and you'll even see links to the nearest branches of the Banks where you can deposit.