READINGS for 2008-05-17
... but no man can tame the tongue… – James 3:8
He can chomp a beef shank bone faster than I can finish saying grace before meals. He threw our helper flat on her back when he once jumped on her out of excitement. He even ate half of our wooden storage room door for merienda. That's my dog, Brad, a pit bull. (Get it Brad Pitt bull?) He's one of the sweetest dogs on earth. Pitbulls are almost always misunderstood. We mistake them as ferocious because of their brute strength. While they are recognized as the friendliest of dogs, they are also known to be the strongest. Brad ripped a couple of my shirts while we were playing. That's what I call strength out of control.
I sometimes think our tongues are like pitbulls. They carry a lot of power. But they are very hard to control. They make a lot of friends but they make a number of enemies, too. Oh yes, they are very hard to tame. In fact, the reading today says "no man can tame the tongue."
Our tongues can be used to encourage or discourage. To build or to destroy. To love or to make enemies. Often, mean words can't be left unspoken. And the wounds they cause take a long time to heal.
"Death and life are in the power of the tongue," says Proverbs 18:21. Let the words you will speak today bring life.
Did I hurt anybody with careless words this past week? Did I speak words of encouragement to anyone?
Lord, help me control my tongue today. Let the words I will speak bring life and encouragement. May You be glorified in everything I say. Amen.
The tongue is an interesting little muscle. It may be small but it has tremendous power. The tongue can cause all sorts of dissension in the community if the gift of speech is abused through lying, gossiping, slandering and the like. As Christians, our words should promote and build up the Kingdom of God, not tear it down.
1
Not many of you should become teachers, my brothers, for you realize that we will be judged more strictly,
2
for we all fall short in many respects. If anyone does not fall short in speech, he is a perfect man, able to bridle his whole body also.
3
If we put bits into the mouths of horses to make them obey us, we also guide their whole bodies.
4
It is the same with ships: even though they are so large and driven by fierce winds, they are steered by a very small rudder wherever the pilot's inclination wishes.
5
In the same way the tongue is a small member and yet has great pretensions. Consider how small a fire can set a huge forest ablaze.
6
The tongue is also a fire. It exists among our members as a world of malice, defiling the whole body and setting the entire course of our lives on fire, itself set on fire by Gehenna.
7
For every kind of beast and bird, of reptile and sea creature, can be tamed and has been tamed by the human species,
8
but no human being can tame the tongue. It is a restless evil, full of deadly poison.
9
With it we bless the Lord and Father, and with it we curse human beings who are made in the likeness of God.
10
From the same mouth come blessing and cursing. This need not be so, my brothers.
R: You will protect us, Lord.
1 [2]
Help, O LORD! for no one now is dutiful; faithfulness has vanished from among the children of men.
2 [3]
Everyone speaks falsehood to his neighbor; with smooth lips they speak, and double heart.
(R)
3 [4]
May the LORD destroy all smooth lips, every boastful tongue,
4 [5]
those who say, "We are heroes with our tongues; our lips are our own; who is lord over us?"
(R)
6 [7]
The promises of the LORD are sure, like tried silver, freed from dross, sevenfold refined.
7 [8]
You, O LORD, will keep us and preserve us always from this generation.
(R)
The event of the Transfiguration of Jesus would have been forever imprinted on the memories of Peter, James and John. What a privilege to witness such a heavenly conference between the "heavyweights of the Old Testament" and Jesus. I am sure it changed their lives. It must've also given them deeper insight into what they were committing themselves to as disciples of Christ.
2
Jesus took Peter, James, and John and led them up a high mountain apart by themselves. And he was transfigured before them,
3
and his clothes became dazzling white, such as no fuller on earth could bleach them.
4
Then Elijah appeared to them along with Moses, and they were conversing with Jesus.
5
Then Peter said to Jesus in reply, "Rabbi, it is good that we are here! Let us make three tents: one for you, one for Moses, and one for Elijah."
6
He hardly knew what to say, they were so terrified.
7
Then a cloud came, casting a shadow over them; then from the cloud came a voice, "This is my beloved Son. Listen to him."
8
Suddenly, looking around, they no longer saw anyone but Jesus alone with them.
9
As they were coming down from
the mountain, he charged them not to relate what they had seen to anyone, except when the Son of Man had risen from the dead.
10
So they kept the matter to themselves, questioning what rising from the dead meant.
11
Then they asked him, "Why do the scribes say that Elijah must come first?"
12
He told them, "Elijah will indeed come first and restore all things, yet how is it written regarding the Son of Man that he must suffer greatly and be treated with contempt?
13
But I tell you that Elijah has come and they did to him whatever they pleased, as it is written of him."
think:
Does my speech build up or tear down others?
_______________________________________________________



God's special verse/thought for me today

________________
_________________________________________________________



T O D A Y ' S BLESSING LIST
Thank You Lord for:
____________________________________
_______________________________________________________
READ THE BIBLE IN ONE YEAR
Ruth
LISTENING TO JESUS' HARD SAYING
Freedom of choice is one very important "virtue" of our time. Advertisements and the modern means of communication afford today's men and women with a wide range of information about products and services available for them. The free flow of ideas and opinions through blogs, podcasting, international cable TV services, "Yahoo," "Google" and other websites have made the children of this generation probably the most open to conflicting thoughts on religion, morals and geopolitics.
In the exercise of choice, however, the world has often coached men and women to settle for convenience. Going after a painless life is humanity's tendency since the time of Adam. When the serpent started tempting Eve, he had only to say this about eating from the forbidden tree: "You will certainly not die, but you will be like God, knowing what is right or wrong." An attractive advertisement, indeed.
In the event of the Transfiguration, Peter and the other disciples were, then, apparently overcome with awe. Peter's offer to build three booths could not have been motivated by a deep understanding of what Jesus was talking about with Moses and Elijah. The three heavenly figures, Luke tells us in his Gospel, were discussing about Jesus' upcoming "passage" in Jerusalem — the Passion. Peter's offer could have been influenced by the spectacle of power and light that they were witnessing. Peter simply wanted to prolong the awesome moment. He prefers to stay on the mountain, rather than continue the journey to Jerusalem.
When the Father's voice was heard – "This is my beloved Son. Listen to him" – it was meant to interrupt Peter's thinking aloud. The way of God is not the way of the world — a way of cheap grace and fleeting happiness. It is the way of eternal life through dying to the old self. Choosing Jesus is one that leads us to narrow doors, to forgiveness of enemies, to turning the other cheek.
Fr. Domie Guzman
In the midst of the endless choices the world offers, do I still have the grace to choose Jesus?
Lord God, there is so much noise in my world, in my life, that makes it difficult to hear my own inner thoughts, let alone listen to the words of Your beloved Son. Help me to acquire the kind of inner peace that will open my being to Your word so that I can respond appropriately." (The Journey to Peace with Joseph Cardinal Bernardin)
St. Paschal Baylon, religious, pray for us.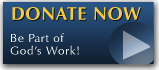 The FEAST is one of the happiest places on earth.

Click Here to find a Feast near you!
KERYGMA TV! is BACK
KERYGMA TV is on a new time slot and new channel Sundays 8 a.m. at IBC 13
Need Counseling? No Landline?
Now, you can use your mobile phone to call a friend for counseling at 09228407031. Or you may call our landlines 7266728, 7264709, 7259999 Mon-Fri 24-hrs, Sat 6am-5pm, Sun 6am-10am
BO BLOGS!
Go to Bo's Official Site and read his almost daily blog! Its not news, but thoughts and musings of Bo Sanchez. Get to know Bo in a more personal way --and find out what it means to live the life of a preacher. You get to enrich your faith as well.
DONATION
Remember to always donate your "first fruits"-not the last. Click on the "Donation" Box under the members menu - and you'll even see links to the nearest branches of the Banks where you can deposit.