READINGS for 2008-05-01
Feast of St. Joseph the worker
"A prophet is respected everywhere except in his hometown and by his own family." – Matthew 13:57
My friend Conrad (not his real name) recently became a lay minister. Now 52, he and his wife, Emily, have three teenage kids. Ten years before he became a lay minister, Conrad hardly went to church. He smoked, drank heavily, swore a lot, and sometimes bullied his children.
Then one day, Conrad and Emily were invited to attend a Life in the Spirit Seminar and they were spiritually renewed. Conrad stopped smoking and drinking, dropped the bad words and struggled to be a better father. He was a changed man. On the first Sunday that he served as a lay minister, his children, though proud of their father, hesitated to receive Holy Communion from him. "Coming from Dad, the host might not be effective," they said in jest. Well, if it would console Conrad, he is not the first person to suffer such a rejection. In today's Gospel, Jesus, who never had to clean up His act, was rejected by His own family. So to all the Conrads out there, remain faithful to your ministry.
Rejection will come and go, but God's acceptance is forever.
Bo Sanchez
When the going gets tough, the tough remain faithful.
Lord, when I am rejected, cheer me up.
Today we celebrate the Feast of St. Joseph the Worker. It would be good for us to remember the plight of workers and laborers throughout the world, particularly those who are not paid a just wage for their labors. Let us all pray for justice in the workplace —a fair day's pay for a fair day's work. Employers ought to ponder on this as they will also be required to give an account of their practices on the Last Day.
1
Paul left Athens and went to Corinth.
2
There he met a Jew named Aquila, a native of Pontus, who had recently come from Italy with his wife Priscilla because Claudius had ordered all the Jews to leave Rome. He went to visit them
3
and, because he practiced the same trade, stayed with them and worked, for they were tentmakers by trade.
4
Every sabbath, he entered into discussions in the synagogue, attempting to convince both Jews and Greeks.
5
When Silas and Timothy came down from Macedonia, Paul began to occupy himself totally with preaching the word, testifying to the Jews that the Messiah was Jesus.
6
When they opposed him and reviled him, he shook out his garments and said to them, "Your blood be on your heads! I am clear of responsibility. From now on I will go to the Gentiles."
7
So he left there and went to a house belonging to a man named Titus Justus, a worshiper of God; his house was next to a synagogue.
8
Crispus, the synagogue official, came to believe in the Lord along with his entire household, and many of the Corinthians who heard believed and were baptized.
R: The Lord has revealed to the nations his saving power.
1
Sing to the LORD a new song, for he has done wondrous deeds; his right hand has won victory for him, his holy arm.
(R)
2
The LORD has made his salvation known in the sight of the nations he has revealed his justice.
3
He has remembered his kindness and his faithfulness toward the house of Israel.
(R)
All the ends of the earth have seen the salvation by our God.
4
Sing joyfully to the LORD, all you lands; break into song; sing praise.
(R)
Sometimes we tend to ignore the plight of those in need—either because we are ignorant or we fail to realize the full significance of a their suffering. This is not a valid excuse in our time of rapid world communication. If we are aware that a multinational company does not enforce fair work-practices in its factories then we have a moral obligation to shun their products. This may be inconvenient to us but it is better than profiting from the injustices imposed upon others.
John 16:16-20 (or Matthew 13:54-58)
16
"A little while and you will no longer see me, and again a little while later and you will see me."
17
So some of his disciples said to one another, "What does this mean that he is saying to us, 'A little while and you will not see me, and again a little while and you will see me,' and 'Because I am going to the Father'?"
18
So they said, "What is this 'little while' [of which he speaks]? We do not know what he means."
19
Jesus knew that they wanted to ask him, so he said to them, "Are you discussing with one another what I said, 'A little while and you will not see me, and again a little while and you will see me'?
20
Amen, amen, I say to you, you will weep and mourn, while the world rejoices; you will grieve, but your grief will become joy."
think:
What can I do to battle injustice?
_______________________________________________________



God's special verse/thought for me today

________________
_________________________________________________________



T O D A Y ' S BLESSING LIST
Thank You Lord for:
____________________________________
_______________________________________________________
READ THE BIBLE IN ONE YEAR
Deuteronomy 15-18
May 1, "Labor Day," was instituted in 1889. It is a red-letter day for Communism. As a system of thought and analysis that developed in reaction to the Industrial Revolution in Europe, Communism wanted to underline the fact that given a number of people who invested capital on machines that increased productivity and trade, the laborers who man the machines and the industries remain to be vital contributors to productivity. Therefore, they argued that profits should not just be for the capital owners. Aside from the day wages that is due to them, the manual laborers must be part sharers of the profit.
In 1955, Pope Pius XII established the feast of Saint Joseph the Worker to coincide with Labor Day. This gesture shows how the Church also values the basic rights of workers. In the Gospel, we can see how, even during the time of Jesus and His legal father Joseph, there was the tendency to belittle manual labor. Initially impressed by Jesus' eloquent and authoritative teaching, the people later remarked: "Where did this man get such wisdom and mighty deeds? Is He not the carpenter's son?"
While the Communists define the value of labor in terms of political and economic considerations, the Church invites us to appreciate labor and work in terms of the following values:
l
VOCATION –
Through labor and work, we give meaning to our existence. We realize that we are not just here to waste time and to occupy space. We have a unique role to play; we have contributions to make in our world.
l
STEWARDSHIP –
Through labor and work, we show the highest accountability for all the talents and abilities that nature and education endowed on us.
l
SERVICE –
Through our labor and work, we employ our talents and abilities not only to make a living, but to meet the needs of others.
Fr. Domie Guzman
What work are you engaged in? What keeps you going in your work? What sense of meaning do you find in your work?
Lord, give me the grace to value the work I do. May my labor always glorify You.
St. Andeolus, martyr, pray for us.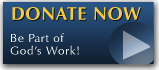 The FEAST is one of the happiest places on earth.

Click Here to find a Feast near you!
KERYGMA TV! is BACK
KERYGMA TV is on a new time slot and new channel Sundays 8 a.m. at IBC 13
Need Counseling? No Landline?
Now, you can use your mobile phone to call a friend for counseling at 09228407031. Or you may call our landlines 7266728, 7264709, 7259999 Mon-Fri 24-hrs, Sat 6am-5pm, Sun 6am-10am
BO BLOGS!
Go to Bo's Official Site and read his almost daily blog! Its not news, but thoughts and musings of Bo Sanchez. Get to know Bo in a more personal way --and find out what it means to live the life of a preacher. You get to enrich your faith as well.
DONATION
Remember to always donate your "first fruits"-not the last. Click on the "Donation" Box under the members menu - and you'll even see links to the nearest branches of the Banks where you can deposit.