READINGS for 2008-04-23
If you remain in me and my words remain in you, ask for whatever you want and it will done for you. – John 15:7
I've been wanting to have a digital camera. But since it's quite expensive, I prayed that some good soul out there could give me one. Then last year, my godmother from the US sent me one as a token of her gratitude for all the favors and errands I had done for her. Now, I take pictures from bugs to whales, from simple smiles to once-in-a-lifetime tear-jerking events.
Sometimes we think that our prayers have to be serious all the time. But I've learned to ask the Lord for things both big and small.
In our verse above, Jesus attached an interesting condition to getting our prayers answered. He said, "If you remain in me...." "Remaining in me" means that we are joined. What flows in me, flows in you. The branch grafted to the main trunk becomes what the tree is. We are one in mind and in desires.
When I became one with my husband, what gives me joy now is what makes him happy! It's the same with God. As I desire for things that can make God smile and pray about it, He grants it.
Marissa Escoto
What have you asked from the Lord lately? Ask anything in His name.
Father, I know that you are a God of mercy. Hear my prayers, oh Lord. You give hope to the hopeless, meaning to the meaningless.
Lord of life, heed my heart's desire (mention your petition). In Jesus' Name, I pray. Amen.
The first major theological and pastoral dispute arose in the life of the Early Church. The way they resolved this dispute will become the pattern for doing so up until our own times. The guidance of the Holy Spirit sees them through the crisis and enables them to expand their knowledge of the Gospel and its nature. Let us be thankful that these men were able to talk the dispute through and not resort to the very human response of splitting into parties and factions to the point of a schism.
1
Some who had come down from Judea were instructing the brothers, "Unless you are circumcised according to the Mosaic practice, you cannot be saved."
2
Because there arose no little dissension and debate by Paul and Barnabas with them, it was decided that Paul, Barnabas, and some of the others should go up to Jerusalem to the apostles and presbyters about this question.
3
They were sent on their journey by the church, and passed through Phoenicia and Samaria telling of the conversion of the Gentiles, and brought great joy to all the brothers.
4
When they arrived in Jerusalem, they were welcomed by the church, as well as by the apostles and the presbyters, and they reported what God had done with them.
5
But some from the party of the Pharisees who had become believers stood up and said, "It is necessary to circumcise them and direct them to observe the Mosaic law."
6
The apostles and the presbyters met together to see about this matter.
Psalm 122: 1- 2, 3-4ab, 4cd-5
R: Let us go rejoicing to the house of the Lord.
1
I rejoiced because they said to me, "We will go up to the house of the LORD."
2
And now we have set foot within your gates, O Jerusalem.
(R)
3
Jerusalem, built as a city with compact unity.
4
To it the tribes go up, the tribes of the LORD.
(R)
According to the decree for Israel, to give thanks to the name of the LORD.
5
In it are set up judgment seats, seats for the house of David.
(R)
Jesus uses the image of a vine and vine dresser to describe the nature of the Church's discipleship and dependence upon the grace and goodwill of the Father. Each of us has to come to that place of humility where we recognize that we have to submit our lives to the mind and will of God if we are going to make the most of our life and discover true fulfillment. This is the heart of the nature of discipleship – a grace we
should pray for regularly.
1
"I am the true vine, and my Father is the vine grower.
2
He takes away every branch in me that does not bear fruit, and everyone that does he prunes so that it bears more fruit.
3
You are already pruned because of the word that I spoke to you.
4
Remain in me, as I remain in you. Just as a branch cannot bear fruit on its own unless it remains on the vine, so neither can you unless you remain in me.
5
I am the vine, you are the branches. Whoever remains in me and I in him will bear much fruit, because without me you can do nothing.
6
Anyone who does not remain in me will be thrown out like a branch and wither; people will gather them and throw them into a fire and they will be burned.
7
If you remain in me and my words remain in you, ask for whatever you want and it will be done for you.
8
By this is my Father glorified, that you bear much fruit and become my disciples."
think:
Have we submitted our lives to the mind and will of God?
_______________________________________________________



God's special verse/thought for me today

________________
_________________________________________________________



T O D A Y ' S BLESSING LIST
Thank You Lord for:
____________________________________
_______________________________________________________
READ THE BIBLE IN ONE YEAR
Numbers 25-27
The Gospel today reminds me of the ad campaign of the Philippine Long Distance Company (PLDT): "PLDT – Keeping You in Touch." Jesus is like PLDT. He keeps us in touch. When we reflect on the Gospel today, very often we consider only our relationship with Jesus. Jesus is the Vine and we are the branches. Our focus is on keeping in touch with Jesus. Of course, that should be our first consideration as regards the Gospel today. However, we miss so much if we end our reflection with only this.
Jesus also keeps us in touch with one another. Anyone who is in touch with Jesus is necessarily in touch with all those who are in touch with Jesus too. Thus, Jesus, as our communion, is indeed our "common union." He unites us with one another. Communion with Him inevitably and simultaneously presupposes and establishes communion among us who are His branches. This thought echoes Pope John Paul II's teaching in
Ecclesia de Eucharistia,
where he said that the Holy Eucharist presupposes communion and at the same time nourishes communion.
Jesus is the Vine that has many branches. Every branch attached to Him is necessarily connected with the other branches. Each branch cannot help but be attached to the other branches connected with Jesus. We cannot, therefore, acknowledge Jesus but reject our brethren. We cannot receive Jesus but refuse our brethren. Our "amen" to the Eucharist is our "amen" to one another just as to Jesus.
We may, of course, fall in line to receive Jesus in Holy Communion today even if there is someone we refuse to accept, to forgive, to love, and to serve. But isn't that a sacrilegious communion? Remember: Communion does not only keep us in touch with Jesus, it should keep us in touch with one another, too.
Fr. Bobby Titco
Jesus is our "common union".
Eucharistic Lord, to receive You is to receive all those who are united with You. Keep me free from any prejudice against anyone. Nourish the bond that exists among all who believe in You. Amen.
St. George, martyr, pray for us.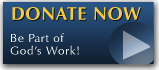 The FEAST is one of the happiest places on earth.

Click Here to find a Feast near you!
KERYGMA TV! is BACK
KERYGMA TV is on a new time slot and new channel Sundays 8 a.m. at IBC 13
Need Counseling? No Landline?
Now, you can use your mobile phone to call a friend for counseling at 09228407031. Or you may call our landlines 7266728, 7264709, 7259999 Mon-Fri 24-hrs, Sat 6am-5pm, Sun 6am-10am
BO BLOGS!
Go to Bo's Official Site and read his almost daily blog! Its not news, but thoughts and musings of Bo Sanchez. Get to know Bo in a more personal way --and find out what it means to live the life of a preacher. You get to enrich your faith as well.
DONATION
Remember to always donate your "first fruits"-not the last. Click on the "Donation" Box under the members menu - and you'll even see links to the nearest branches of the Banks where you can deposit.