READINGS for 2008-04-18
When our son Jac was only two, he had his own version of 911 and it was spelled Y-A-Y-A. When he needed milk, when his diapers were wet, when he wanted anything, he would shout, "Yaya!" even if my wife was right beside him. Of course, it made my wife jealous.
One day Jac got had the terrible trio of cough, colds and fever. It lasted for days. During those times, his mother stood by his side. She took care of him, monitored his temperature, made sure he took his medicines on time and brought him to the doctor regularly. She lost sleep and was exhausted but she still took care of him.
After six grueling days, Jac got better. A day after his full recovery, while he and his mom where watching TV, he blurted out the sweetest words from a child's lips. "I love you, Mama," he said.
I was not there but I could imagine how my wife smiled at that moment.
God also acts just as a mother does during our difficult times. You can be sure that He is right by your side taking care of you. Even when the night is long, He stays and pays you full attention.
Alvin Fabella
How many times have you doubted the presence of the Lord? Did you ever feel that your prayers were being ignored?
Lord, forgive me for the times I doubted Your presence. I know that You are always with me no matter what trial I may be facing.
"Do not be worried and upset," Jesus told them. "Believe in God and believe also in me." – John 14:1
Paul had a heart for the Jews in his preaching. He always began a new mission by seeking out the local Jewish community and offering them the Gospel first. Only when they rejected the Gospel would he take it to the Gentiles. It was a good strategy assuming the Jews would have a greater predisposition to accept the Gospel than the Gentiles. However, it seems that the opposite was the case as Paul continued to agonize over the Jews' rejection of the Gospel. Nevertheless, this would not distract him from giving his all in preaching to others.
26
"My brothers, children of the family of Abraham, and those others among you who are God-fearing, to us this word of salvation has been sent.
27
The inhabitants of Jerusalem and their leaders failed to recognize him, and by condemning him they fulfilled the oracles of the prophets that are read sabbath after sabbath.
28
For even though they found no grounds for a death sentence, they asked Pilate to have him put to death,
29
and when they had accomplished all that was written about him, they took him down from the tree and placed him in a tomb.
30
But God raised him from the dead,
31
and for many days he appeared to those who had come up with him from Galilee to Jerusalem. These are [now] his witnesses before the people.
32
We ourselves are proclaiming this good news to you that what God promised our ancestors
33
he has brought to fulfillment for us, their children, by raising up Jesus, as it is written in the second psalm, 'You are my son; this day I have begotten you.'
Psalm 2:6-7, 8-9, 10- 11ab
R: You are my Son; this day I have begotten you.
6
"I myself have set up my king on Zion, my holy mountain."
7
I will proclaim the decree of the LORD. The LORD said to me, "You are my son; this day I have begotten you.
(R)
8
Ask of me and I will give you the nations for an inheritance and the ends of the earth for your possession.
9
You shall rule them with an iron rod; you shall shatter them like an earthen dish."
(R)
10
And now, O kings, give heed; take warning, you rulers of the earth.
11
Serve the LORD with fear, and rejoice before him; with trembling rejoice.
(R)
Jesus promises us that He will prepare a place for us in heaven. What a great promise this is. It should be music to our ears and a great consolation to those who have worked tirelessly to proclaim the Gospel. He also tells us that He is the Way, the Truth and the Life. Let us grasp this truth with both hands and never let go as we seek to live our lives in, through and for Him.
1
"Do not let your hearts be troubled. You have faith in God; have faith also in me.
2
In my Father's house there are many dwelling places. If there were not, would I have told you that I am going to prepare a place for you?
3
And if I go and prepare a place for you, I will come back again and take you to myself, so that where I am you also may be.
4
Where [I] am going you know the way."
5
Thomas said to him, "Master, we do not know where you are going; how can we know the way?"
6
Jesus said to him, "I am the way and the truth and the life. No one comes to the Father except through me."
think:
Do I live my life in, for and through Jesus?
_______________________________________________________



God's special verse/thought for me today

________________
_________________________________________________________



T O D A Y ' S BLESSING LIST
Thank You Lord for:
____________________________________
_______________________________________________________
READ THE BIBLE IN ONE YEAR
Numbers 10-12
My first assignment as parish priest was in a church located in a far-flung area in Caloocan City. The road that led to the heart of the parish was dusty and rough. Coconut trees and corn fields abounded in the area. Right next to one of the boundaries of the parish was already the province of Bulacan. It was my first time to be there and I could
hardly figure out where the parish church was, so I requested my driver to pull over so that I can ask for directions from a group of children playing along the road.
"Son," I talked to one of the children, "could you kindly tell me where the parish church is?" The boy stared at me blankly, so I tried to break the ice by saying, "If you tell me where the parish church is, I will show you the way to heaven!" But the boy gave me a puzzled look and said, "Sir, you do not even know how to get to the parish church,
how can you show me the way to heaven?"
Jesus is the Way, the Truth, and the Life. There is no other. When we are lost in the labyrinth of life, in Jesus alone can we find the right direction. When we are confused about the various and conflicting teachings about our belief, in Jesus alone can we know the truth. When we find ourselves facing a dead end or death itself, in Jesus alone can we receive life. Jesus does not only show us the way or teach us the truth or gives us life. He Himself is the Way, the Truth, and the Life. Therefore, it is a matter of survival to keep ourselves attuned to Jesus, united with Him, and rooted in Him. Without Jesus, we are lost, confused, and dead.
The boy I inquired from (after a loud childish laughter) eventually pointed the way to my first parish assignment. Quite often, we need other people to put us on the right track. In the same manner, we need one another to lead us closer, if not lead us back, to our common destination: heaven. We do so by striving to become more and more like Jesus to one another. For there is only one Way, one Truth, and one Life — Jesus.
Fr. Bobby Titco
I know how to get to so many places. But do I know how to get to heaven?
Lord Jesus, You are the Way, lead me. You are the Truth, teach me. You are the life, heal me. Amen.
St. Apollonius the Apologist, martyr, pray for us.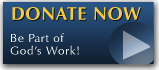 The FEAST is one of the happiest places on earth.

Click Here to find a Feast near you!
KERYGMA TV! is BACK
KERYGMA TV is on a new time slot and new channel Sundays 8 a.m. at IBC 13
Need Counseling? No Landline?
Now, you can use your mobile phone to call a friend for counseling at 09228407031. Or you may call our landlines 7266728, 7264709, 7259999 Mon-Fri 24-hrs, Sat 6am-5pm, Sun 6am-10am
BO BLOGS!
Go to Bo's Official Site and read his almost daily blog! Its not news, but thoughts and musings of Bo Sanchez. Get to know Bo in a more personal way --and find out what it means to live the life of a preacher. You get to enrich your faith as well.
DONATION
Remember to always donate your "first fruits"-not the last. Click on the "Donation" Box under the members menu - and you'll even see links to the nearest branches of the Banks where you can deposit.