READINGS for 2008-04-17
I once took a road trip with two friends. It was supposedly just a three-hour drive but we ended up taking four-and-a-alf hours because we got lost. And we realized this only after 45 minutes of driving down the wrong road. Then we decided to turn around.
There's a popular notion that most men don't ask for directions. I tend to be like that. I take pride in finding out things my own way. However, in this case, it cost us lots of gas and time that we could have spent on the beach. Ife had only asked for directions. Or maybe if we looked at the road map in our glove compartment. Well, rest assured, we won't be making that mistake anymore.At least not for that route, now that we know the way.
I believe it's the same with the Bible. The directions are there. Stay away from sin. Pray unceasingly. Give to the poor. Love your enemies. All these and more are guidelines that lead to a happy and victorious life. But no matter how often I read them, I often still get lost — when I choose to ignore them and head down a different path.
Thank God He invented U-turns.
George Gabriel
Feel you're headed in the wrong direction? It's never too late to turn back.
Lord, let Your Word be my daily guide to a happy journey towards Your Kingdom.
"Now that you know this truth, how happy you will be if you put it into practice." – John 13:17
In proclaiming the Gospel, Paul carefully outlines the way God has worked with the Jewish people over a long period of time before sending His Son Jesus as Messiah for the whole human race. Such a description is critical for Jewish converts as it will situate the Gospel within known Jewish history. It will also help the Gentiles understand the Incarnation and its significance for them as well.
13
From Paphos, Paul and his companions set sail and arrived at Perga in Pamphylia. But John left them and returned to Jerusalem.
14
They continued on from Perga and reached Antioch in Pisidia. On the sabbath they entered [into] the synagogue and took their seats.
15
After the reading of the law and the prophets, the synagogue officials sent word to them, "My brothers, if one of you has a word of exhortation for the people, please speak."
16
So Paul got up, motioned with his hand, and said, "Fellow Israelites and you others who are God-fearing, listen.
17
The God of this people Israel chose our ancestors and exalted the people during their sojourn in the land of Egypt. With uplifted arm he led them out of it
18
and for about forty years he put up with them in the desert.
19
When he had destroyed seven nations in the land of Canaan, he gave them their land as an inheritance
20
at the end of about four hundred and fifty years. After these things he provided judges up to Samuel the prophet.
21
Then they asked for a king. God gave them Saul, son of Kish, a man from the tribe of Benjamin, for forty years.
22
Then he removed him and raised up David as their king; of him he testified, 'I have found David, son of Jesse, a man after my own heart; he will carry out my every wish.'
23
From this man's descendants God, according to his promise, has brought to Israel a savior, Jesus.
24
John heralded his coming by proclaiming a baptism of repentance to all the people of Israel;
25
and as John was completing his course, he would say, 'What do you suppose that I am? I am not he. Behold, one is coming after me; I am not worthy tounfasten the sandals of his feet.'"
Psalm 89:2-3, 21-22, 25 and 27
R: For ever I will sing the goodness of the Lord.
1 [2]
The favors of the LORD I will sing forever; through all generations my mouth shall proclaim your faithfulness.
2 [3]
For you have said, "My kindness is established forever"; in heaven you have confirmed your faithfulness.
(R)
20 [21]
"I have found David, my servant; with my holy oil I have anointed him,
21 [22]
that my hand may be always with him, and that my arm may make him strong."
(R)
24 [25]
"My faithfulness and my mercy shall be with him, and through my name shall his horn be exalted.
26 [27]
"He shall say of me, 'You are my father, my God, the rock, my savior.'"
(R)
Jesus emphasizes the importance of establishing lines of authority. The Church recognizes this truth but is also aware that it is not the only necessary aspect of Church leadership. Individuals also need to be given ample freedom. This will enable them to develop the gifts of the Holy Spirit given to them. Overbearing authority can stifle the Spirit. On the other hand, too much freedom will lead to chaos.
16
Amen, amen, I say to you, no slave is greater than his master nor any messenger greater than the one who sent him.
17
If you understand this, blessed are you if you do it.
18
I am not speaking of all of you. I know those whom I have chosen. But so that the scripture might be fulfilled, 'The one who ate my food has raised his heel against me.'
19
From now on I am telling you before it happens, so that when it happens you may believe that I AM.
20
Amen, amen, I say to you, whoever receives the one I send receives me, and whoever receives me receives the one who sent me."
think
:
Am I developing the gifts given to me?
_______________________________________________________



God's special verse/thought for me today

________________
_________________________________________________________



T O D A Y ' S BLESSING LIST
Thank You Lord for:
____________________________________
_______________________________________________________
READ THE BIBLE IN ONE YEAR
Numbers 7-9
DO NOT OBSCURE THE MESSAGE
Very often, a teacher first explains then demonstrates. He or she lectures on a subject matter then provides examples to prove his or her point. Jesus, the Greatest Teacher, however, reverses the usual order today. He first washes the feet of His disciples then lectures them on Christian servanthood.
Jesus draws His teaching from His own life. He teaches what He practices. He asks us to serve one another because He Himself came to serve and not to be served. He expects us to be humble even as we serve because humility is the trademark of His own service. He commands us to love one another because He loves us first. Jesus makes an overwhelming impression on anyone who encounters Him because He demonstrates His lessons
by giving the very example of His life.
We are no greater than Jesus. We can only desire to become like Him. Our lives should clearly demonstrate the message we put across as Christians. Let not our lives obscure the message of the Faith.
Fr. Bobby Titco
"Modern man no longer listens to teachers but to witnesses. If he listens to teachers, it is because they are first witnesses." (Pope Paul VI,
Evangelium Nuntiandi
)
Help me, O Lord, to learn and follow the example of servanthood You gave us. As I go my rounds teaching others about You, may I not obscure the message of Your exemplary life. Amen.
St. Elias, Spanish martyr, pray for us.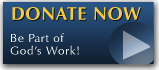 The FEAST is one of the happiest places on earth.

Click Here to find a Feast near you!
KERYGMA TV! is BACK
KERYGMA TV is on a new time slot and new channel Sundays 8 a.m. at IBC 13
Need Counseling? No Landline?
Now, you can use your mobile phone to call a friend for counseling at 09228407031. Or you may call our landlines 7266728, 7264709, 7259999 Mon-Fri 24-hrs, Sat 6am-5pm, Sun 6am-10am
BO BLOGS!
Go to Bo's Official Site and read his almost daily blog! Its not news, but thoughts and musings of Bo Sanchez. Get to know Bo in a more personal way --and find out what it means to live the life of a preacher. You get to enrich your faith as well.
DONATION
Remember to always donate your "first fruits"-not the last. Click on the "Donation" Box under the members menu - and you'll even see links to the nearest branches of the Banks where you can deposit.