READINGS for 2008-04-14
"I am the good shepherd. I know my sheep and my sheep know me." – John 10:14
I'm one person who has no problem with anger and resentment. After only five minutes of negative feelings, it's as if my body gets poisoned. So I process my feelings immediately and shake off the anger. So I can be like a light switch — angry one second and cool the next. Or so, I thought…
One day I got so pissed off with someone who made an appointment with me and stood me up. I was fuming mad that as I drove home, I couldn't see clearly. It had been more than 30 minutes already and I still couldn't shake off the anger. I got distressed because I'm a light switch, remember?
Two days had passed and it still felt like it just happened five minutes ago. I cried out to the Lord to help me forgive and forget the offense. I waited for His instant grace to flood my heart and wash away all the anger immediately. It didn't happen. Instead, for the next two days, every book or magazine that I casually picked up would talk about forgiveness. Even the priest at Mass was part of the conspiracy!
Finally, I was able to surrender my anger and forgive.
My Shepherd knows me more. I'm no light switch after all.
Ronna Ledesma
Have you been running without the Shepherd's power?
Lord, help me to grow in holiness as You continue to reveal my imperfections.
Peter tells us that the Holy Spirit came down upon the people virtually before he had begun to speak! This tells us that there are times when the Holy Spirit will just take full control over a situation. His power is beyond anything we can produce. It therefore makes sense for us to work in union with the Holy Spirit and not against Him.
1
The apostles and the brothers who were in Judea heard that the Gentiles too had accepted the word of God.
2
So when Peter went up to Jerusalem the circumcised believers confronted him,
3
saying, "You entered the house of uncircumcised people and ate with them."
4
Peter began and explained it to them step by step, saying,
5
"I was at prayer in the city of Joppa when in a trance I had a vision, something resembling a large sheet coming down, lowered from the sky by its four corners, and it came to me.
6
Looking intently into it, I observed and saw the four-legged animals of the earth, the wild beasts, the reptiles, and the birds of the sky.
7
I also heard a voice say to me, 'Get up, Peter. Slaughter and eat.'
8
But I said, 'Certainly not, sir, because nothing profane or unclean has ever entered my mouth.'
9
But a second time a voice from heaven answered, 'What God has made clean, you are not to call profane.'
10
This happened three times, and then everything was drawn up again into the sky.
11
Just then three men appeared at the house where we were, who had been sent to me from Caesarea.
12
The Spirit told me to accompany them without discriminating. These six brothers also went with me, and we entered the man's house.
13
He related to us how he had seen [the] angel standing in his house, saying, 'Send someone to Joppa and summon Simon, who is called Peter,
14
who will speak words to you by which you and all your household will be saved.'
15
As I began to speak, the holy Spirit fell upon them as it had upon us at the beginning,
16
and I remembered the word of the Lord, how he had said, 'John baptized with water but you will be baptized with the holy Spirit.'
17
If then God gave them the same gift he gave to us when we came to believe in the Lord Jesus Christ, who was I to be able to hinder God?"
18
When they heard this, they stopped objecting and glorified God, saying, "God has then granted life-giving repentance to the Gentiles too."
R: Athirst is my soul for the living God.
1 [2]
As the hind longs for the running waters, so my soul longs for you, O God.
2 [3]
Athirst is my soul for God, the living God.
When shall I go and behold the face of God?
(R) 43:
3
Send forth your light and your fidelity; they shall lead me on and bring me to your holy mountain, to your dwelling-place.
(R)
4
Then will I go in to the altar of God, the God of my gladness and joy; then will I give you thanks upon the harp, O God, my God!
(R)
Jesus has laid down His life for His sheep. This is the example that all leaders in the Church must seek to follow. There is nothing easy about being a leader especially in today's world where there are so many options offered to us in competition with the Church. If we are leaders in our local communities, we must refuse the temptation to use leadership as a means to draw attention to ourselves. The welfare of the people under us should always come before our own.
11
I am the good shepherd. A good shepherd lays down his life for the sheep.
12
A hired man, who is not a shepherd and whose sheep are not his own, sees a wolf coming and leaves the sheep and runs away, and the wolf catches and scatters them.
13
This is because he works for pay and has no concern for the sheep.
14
I am the good shepherd, and I know mine and mine know me,
15
just as the Father knows me and I know the Father; and I will lay down my life for the sheep.
16
I have other sheep that do not belong to this fold. These also I must lead, and they will hear my voice, and there will be one flock, one shepherd.
17
This is why the Father loves me, because I lay down my life in order to take it up again.
18
No one takes it from me, but I lay it down on my own. I have power to lay it down, and power to take it up again. This command I have received from my Father."
think:
Do I cooperate with the Holy Spirit's power in my life?
_______________________________________________________



God's special verse/thought for me today

________________
_________________________________________________________



T O D A Y ' S BLESSING LIST
Thank You Lord for:
____________________________________
_______________________________________________________
READ THE BIBLE IN ONE YEAR
Leviticus 25-27
Whether symbolic or literal, there are many shepherds around. But not all shepherds are good. Jesus is the true Good Shepherd.
Some shepherds work for pay. When the pay is little, the devotion to their sheep is very slight as well. They abandon their sheep when they do not receive good remuneration for their work. The sheep is not theirs; thus, they are not really their main concern but the wage they earn from them. Their love for their sheep is directly proportional to what they gain from them. The real Good Shepherd, however, does not work for pay. Some shepherds may not know their sheep. Because the sheep is not theirs, they consider knowing their sheep superfluous. It takes more than just pasturing the sheep for shepherds to know their sheep. To know their sheep, shepherds must practically live with their sheep. The Good Shepherd knows His sheep because He does not only live with them but actually became one like them.
Most shepherds are not concerned about sheep that do not belong to their fold. This is very understandable. For why should a shepherd be anxious about sheep of other shepherds' folds? Unless, of course, his being concerned gains something for him or his own fold. The true Good Shepherd's concern goes beyond the boundaries of His fold. Because they work for pay, some shepherds will never lay down their lives for their sheep. It is totally insane to die for an animal. Shepherds are expected to protect their sheep but they are crazy, if not unskilled in the trade, should they risk their own lives unmindfully in the process. The real Good Shepherd not only defends His sheep, He gives His life for His sheep.
Jesus is the Good Shepherd. There is no other. We are called to be like Him, for we are shepherds in one way or another even as we are sheep of His fold at the same time. Indeed, there are many symbolic and literal shepherds around, and we are one of them. But all of us are called tobe like Jesus, the Good Shepherd.
Fr. Bobby Titco
Do I mirror to others the Good Shepherd?
Jesus, my Good Shepherd, make me a shepherd after Your own heart. Amen.
St. Lydwine, pray for us.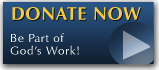 The FEAST is one of the happiest places on earth.

Click Here to find a Feast near you!
KERYGMA TV! is BACK
KERYGMA TV is on a new time slot and new channel Sundays 8 a.m. at IBC 13
Need Counseling? No Landline?
Now, you can use your mobile phone to call a friend for counseling at 09228407031. Or you may call our landlines 7266728, 7264709, 7259999 Mon-Fri 24-hrs, Sat 6am-5pm, Sun 6am-10am
BO BLOGS!
Go to Bo's Official Site and read his almost daily blog! Its not news, but thoughts and musings of Bo Sanchez. Get to know Bo in a more personal way --and find out what it means to live the life of a preacher. You get to enrich your faith as well.
DONATION
Remember to always donate your "first fruits"-not the last. Click on the "Donation" Box under the members menu - and you'll even see links to the nearest branches of the Banks where you can deposit.