READINGS for 2008-04-11
BREAD BROKEN FOR BROKEN PEOPLE
"Whoever eats my flesh and drinks my blood remains in me and I in him." – John 6:56
There are different kinds of people during communion in the Mass. There are those who run to the communion line, jostling to be the first. They can be called the "Winners." There are those who receive communion whispering softly, "Amen." They can be called "Humble." Others shout amen at the top of their lungs. They can be branded as "True Worshipers." And there are still others who, after receiving the host, open their mouth wide to show it to their kids. They are called the "Evangelizers."
Once, I saw a teenager who wildly waved hello when she saw someone familiar just after receiving communion. We can call that person "Miss Friendship." And what about a young boy I saw who chewed the host as if it was bubble gum? That boy could actually wear a shirt that says, "Hungry for Jesus."
It's easy to judge some of these people as irreverent, inconsiderate or maybe, to an extent, even "sinful." They should be taught how to properly receive Jesus in the Holy Eucharist, right? But in spite of their actions, Jesus knows them. He knows their brokenness.
And He knows that the broken bread in the Eucharist is for broken people.
Arun Gogna
How do I give reverence during Holy Communion?
Lord let me be like You — accepting of others' brokenness.
Paul sincerely believes that he was doing God's work by persecuting the Early Church. I believe this precisely because of the fact that he eventually converted to Christianity. This indicates his remarkable openness to God's Word and the work of the Holy Spirit.
1
Saul, still breathing murderous threats against the disciples of the Lord, went to the high priest
2
and asked him for letters to the synagogues in Damascus, that, if he should find any men or women who belonged to the Way, he might bring them back to Jerusalem in chains.
3
On his journey, as he was nearing Damascus, a light from the sky suddenly flashed around him.
4
He fell to the ground and heard a voice saying to him, "Saul, Saul, why are you persecuting me?"
5
He said, "Who are you, sir?" The reply came, "I am Jesus, whom you are persecuting.
6
Now get up and go into the city and you will be told what you must do."
7
The men who were traveling with him stood speechless, for they heard the voice but could see no one.
8
Saul got up from the ground, but when he opened his eyes he could see nothing; so they led him by the hand and brought him to Damascus.
9
For three days he was unable to see, and he neither ate nor drank.
10
There was a disciple in Damascus named Ananias, and the Lord said to him in a vision, "Ananias." He answered, "Here I am, Lord."
11
The Lord said to him, "Get up and go to the street called Straight and ask at the house of Judas for a man from Tarsus named Saul. He is there praying,
12
and [in a vision] he has seen a man named Ananias come in and lay his hands on him, that he may regain his sight."
13
But Ananias replied, "Lord, I have heard from many sources about this man, what evil things he has done to your holy ones in Jerusalem.
14
And here he has authority from the chief priests to imprison all who call upon your name."
15
But the Lord said to him, "Go, for this man is a chosen instrument of mine to carry my name before Gentiles, kings, and Israelites,
16
and I will show him what he will have to suffer for my name."
17
So Ananias went and entered the house; laying his hands on him, he said, "Saul, my brother, the Lord has sent me, Jesus who appeared to you on the way by which you came, that you may regain your sight and be filled with the holy Spirit."
18
Immediately things like scales fell from his eyes and he regained his sight. He got up and was baptized,
19
and when he had eaten, he recovered his strength. He stayed some days with the disciples in Damascus,
20
and he began at once to proclaim Jesus in the synagogues, that he is the Son of God.
R: Go out to all the world and tell the Good News.
1
Praise the LORD, all you nations; glorify him, all you peoples!
(R)
2
For steadfast is his kindness toward us, and the fidelity of the LORD endures forever.
(R)
Jesus' words once again become a point of argument. This particular teaching on giving His flesh to eat isn't easy to accept. It will only be fully understandable after His earthly mission is completed. Jesus is not talking about mere food like manna in the desert. The food He gives is both real and spiritual, leading to eternal life.
52
The Jews quarreled among themselves, saying, "How can this man give us his flesh to eat?"
53
Jesus said to them, "Amen, amen, I say to you, unless you eat the flesh of the Son of Man and drink his blood, you do not have life within you.
54
Whoever eats my flesh and drinks my blood has eternal life, and I will raise him on the last day.
55
For my flesh is true food, and my blood is true drink.
56
Whoever eats my flesh and drinks my blood remains in me and I in him.
57
Just as the living Father sent me and I have life because of the Father, so also the one who feeds on me will have life because of me.
58
This is the bread that came down from heaven. Unlike your ancestors who ate and still died, whoever eats this bread will live forever."
59
These things he said while teaching in the synagogue in Capernaum.
think:
Do I believe in the reality of the Eucharist?
_______________________________________________________



God's special verse/thought for me today

________________
_________________________________________________________



T O D A Y ' S BLESSING LIST
Thank You Lord for:
____________________________________
_______________________________________________________
READ THE BIBLE IN ONE YEAR
Leviticus 16-18
In yesterday's Gospel, Jesus said, "The bread that I shall give is My Flesh for the life of the world." Today, His hearers argue how He can give them His flesh to eat. But Jesus does not make excuses or declares an erratum. Instead, He stresses His claim even more: "I tell you most solemnly, if you do not eat the Flesh of the Son of Man and drink His Blood, you will not have life in you. Anyone who does eat My Flesh and drink My Blood has eternal life… For My Flesh is real food and My Blood is real drink."
It is very clear, therefore, that Jesus truly intended to be food and drink for us. And this desire was of no equal importance to Him that He did not mind offending the sensibilities of His hearers.
We should give the same importance to the Sacrament of the Body and Blood of Jesus — the Holy Eucharist. With utmost adoration, we should approach it and receive it. By doing so, we afford Jesus the importance and adoration He deserves.
Jesus is our food. He wants us to feed on Him. He also wants us to feed others with Him. The more we consume Him, the more we become part of Him. The more we become part of Him, the more we should reflect Him to others. We reflect Him to others by living His life of total self-giving for the sake of others.
The Holy Eucharist is both a precious gift and mandate. Let us not forget fulfilling the mandate even as we always are mindful to receive the gift.
Fr. Bobby Titco
Reflection Question
: What does the Holy Eucharist command me to do?
Lord Jesus, You gave us Yourself so that we, too, may give ourselves to others. Strengthened by Your gift of self in the Holy Eucharist, may everything we do always be life-giving. Amen.
St. Gemma Galgani, virgin, pray for us.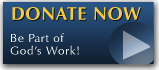 The FEAST is one of the happiest places on earth.

Click Here to find a Feast near you!
KERYGMA TV! is BACK
KERYGMA TV is on a new time slot and new channel Sundays 8 a.m. at IBC 13
Need Counseling? No Landline?
Now, you can use your mobile phone to call a friend for counseling at 09228407031. Or you may call our landlines 7266728, 7264709, 7259999 Mon-Fri 24-hrs, Sat 6am-5pm, Sun 6am-10am
BO BLOGS!
Go to Bo's Official Site and read his almost daily blog! Its not news, but thoughts and musings of Bo Sanchez. Get to know Bo in a more personal way --and find out what it means to live the life of a preacher. You get to enrich your faith as well.
DONATION
Remember to always donate your "first fruits"-not the last. Click on the "Donation" Box under the members menu - and you'll even see links to the nearest branches of the Banks where you can deposit.