READINGS for 2008-04-10
"The bread that I will give him is my flesh, which I give so that the world may live."
–
John 6:51
Edgar is a dentist in his late 30s. He is married and has four children. His income is not enough to make both ends meet for his family. He wished he and his family could migrate to the United States and have a better life. Hearing that caregivers are in demand in America, he took up a course and then applied for a visa to the US. He was denied.
Then his sister Guada, who works as a nurse in America, suffered a lingering disease and needed a full-time caregiver. So his other siblings in the US petitioned for him to come to the country and be the caregiver for their sister. The visa was granted.
No one wanted Guada to suffer, but in effect, she became like a sacrificial lamb to enable Edgar to be a better provider for his family.
Today's Gospel reminds us of the ultimate Sacrificial Lamb—our Lord Jesus Christ. What Edgar and his family are receiving is bread for the body. What we receive from Jesus is bread for our soul, so that we may live with Him forever.
Cynthia Santiago
What can you give so others may live?
Lord, make me a giver, especially to the people You want to reach.
This story from the life of Philip illustrates to us that God is capable of all sorts of miracles when it comes to making known the Good News of salvation. I think there are times when we fail to appreciate the greatness of God's power at our disposal. I do not mean to say that we can get God to transport us all over the world but I do believe that God is not beyond helping us in extraordinary ways like this, if and when the need should arise.
26
Then the angel of the Lord spoke to Philip, "Get up and head south on the road that goes down from Jerusalem to Gaza, the desert route."
27
So he got up and set out. Now there was an Ethiopian eunuch, a court official of the Candace, that is, the queen of the Ethiopians, in charge of her entire treasury, who had come to Jerusalem to worship,
28
and was returning home. Seated in his chariot, he was reading the prophet Isaiah.
29
The Spirit said to Philip, "Go and join up with that chariot."
30
Philip ran up and heard him reading Isaiah the prophet and said, "Do you understand what you are reading?"
31
He replied, "How can I, unless someone instructs me?" So he invited Philip to get in and sit with him.
32
This was the scripture passage he was reading: "Like a sheep he was led to the slaughter, and as a lamb before its shearer is silent, so he opened not his mouth.
33
In his humiliation justice was denied him. Who will tell of his posterity? For his life is taken from the earth."
34
Then the eunuch said to Philip in reply, "I beg you, about whom is the prophet saying this? About himself, or about someone else?"
35
Then Philip opened his mouth and, beginning with this scripture passage, he proclaimed Jesus to him.
36
As they traveled along the road they came to some water, and the eunuch said, "Look, there is water. What is to prevent my being baptized?"
[37] 37 38
Then he ordered the chariot to stop, and Philip and the eunuch both went down into the water, and he baptized him.
39
When they came out of the water, the Spirit of the Lord snatched Philip away, and the eunuch saw him no more, but continued on his way rejoicing.
40
Philip came to Azotus, and went about proclaiming the good news to all the towns until he reached Caesarea.
R: Let all the earth cry out to God with joy.
8
Bless our God, you peoples, loudly sound his praise;
9
he has given life to our souls, and has not let our feet slip.
(R)
16
Hear now, all you who fear God, while I declare what he has done for me.
17
When I appealed to him in words, praise was on the tip of my tongue.
(R)
20
Blessed be God who refused me not my prayer or his kindness!
(R)
God is constantly trying to draw people into His love. When we share the Good News, it is not up to our powers of persuasion alone. The Holy Spirit plays a much bigger role than we do. It is ultimately by His grace that people are converted.
44
No one can come to me unless the Father who sent me draw him, and I will raise him on the last day.
45
It is written in the prophets: 'They shall all be taught by God.' Everyone who listens to my Father and learns from him comes to me.
46
Not that anyone has seen the Father except the one who is from God; he has seen the Father.
47
Amen, amen, I say to you, whoever believes has eternal life.
48
I am the bread of life.
49
Your ancestors ate the manna in the desert, but they died;
50
this is the bread that comes down from heaven so that one may eat it and not die.
51
I am the living bread that came down from heaven; whoever eats this bread will live forever; and the bread that I will give is my flesh for the life of the world."
think:
Am I aware that God's power is available for me at all times?
_______________________________________________________



God's special verse/thought for me today

________________
_________________________________________________________



T O D A Y ' S BLESSING LIST
Thank You Lord for:
____________________________________
_______________________________________________________
READ THE BIBLE IN ONE YEAR
Leviticus 14-15
In Luke 24:29, the two disciples from Emmaus invited the unrecognized Jesus, "Stay with us, for it is nearly evening and the day is almost over." The verses that followed recount to us how the two desolate disciples felt, how their hearts were burning
as Jesus opened the Scripture to them and broke bread with them. They realized that their unrecognized fellow traveler was actually Jesus. Jesus then vanished from their sight but He became more present in their hearts.
Pope John Paul II, in his last Apostolic Letter, "
Mane Nobiscum, Domine
" (Stay With Us, Lord), points to the Holy Eucharist as the Lord's response to the request of the two disciples from Emmaus. In the Eucharist, we have Jesus in our midst, ever present not only with us but to us as well. While Christmas is Jesus coming to us, the Eucharist is Jesus staying with us.
When the two disciples from Emmaus invited the Lord to stay with them, they did not recognize Him. Perhaps, they thought they were actually doing their unrecognized companion a favor by offering Him their home for shelter through the night and their table for a meal. But their invitation was actually a cry from deep within. It was a cry for a companion in their
lowest and most confusing moment. Their unrecognized fellow traveler explained to them, in a better light, the sadness and confusion they were going through. Perhaps, they wanted more of that light. They were hoping there would be more of the strength that came from His words. They hungered for the peace that seemed to overflow from His presence. Jesus answered their need. Jesus gave them the Eucharist. Jesus gave them Himself.
The Eucharist continues to be the source and summit of our life up until today because the Eucharist is Jesus Himself. He is the Bread of Life. He remains always available to us. He answers our deepest hunger: "
Mane nobiscum, Domine!
"
Fr. Bobby Titco
Reflection Question
: Do I really love the Holy Eucharist?
Mane nobiscum, Domine. Stay with us, Lord. Amen.
St. Fulbert, bishop, pray for us.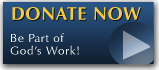 The FEAST is one of the happiest places on earth.

Click Here to find a Feast near you!
KERYGMA TV! is BACK
KERYGMA TV is on a new time slot and new channel Sundays 8 a.m. at IBC 13
Need Counseling? No Landline?
Now, you can use your mobile phone to call a friend for counseling at 09228407031. Or you may call our landlines 7266728, 7264709, 7259999 Mon-Fri 24-hrs, Sat 6am-5pm, Sun 6am-10am
BO BLOGS!
Go to Bo's Official Site and read his almost daily blog! Its not news, but thoughts and musings of Bo Sanchez. Get to know Bo in a more personal way --and find out what it means to live the life of a preacher. You get to enrich your faith as well.
DONATION
Remember to always donate your "first fruits"-not the last. Click on the "Donation" Box under the members menu - and you'll even see links to the nearest branches of the Banks where you can deposit.