READINGS for 2008-04-07
"You should not be working for perishable food but for… food which the Son of Man will give you." – John 6:27
When I lived on my own for a year, I learned to appreciate the things I used to take for granted. Take meals, for example. All my life, I've never had to think about where my next meal would come from. Most of the time, it would be waiting for me on the table with a helper ready to serve. I've also never had to cook. So during my first few weeks alone, I patted my back for every meal I was able to whip up. "Wow," I would marvel, "I survived another meal!" And gratitude would well up in my heart for the Lord's providence.
There was one particular dinner I can't forget. I was going to eat dinner alone at home so I bought some Romaine lettuce. I chopped up a Korean omelet, leftover takeout from the night before. I added some strawberry vinaigrette and voila! I had the most delightful salad in a jiffy. As my taste buds reveled in the food before me, I felt the palpable presence of the Lord in my tiny dining room.
Sometimes, God manifests Himself to us in earth-shaking ways — like a remarkable conversion or an answered prayer.
Sometimes, He manifests Himself through a delicious salad that you feast on by yourself.
Rissa Singson-Kawpeng
"Food is God's love made edible." (Unknown)
Lord, let me see You in the grand things and in the menial things. Amen.
Stephen is not afraid of the threats that are brought against him. Like all other martyrs, he is willing to risk his life to proclaim the Gospel. This willingness to die for one's faith has added to the effectiveness of the Church's proclamation through the years. Perhaps we, too, need a little persecution to strengthen our own conviction to stand up for our faith?
8
Stephen, filled with grace and power, was working great wonders and signs among the people.
9
Certain members of the so-alled Synagogue of Freedmen, Cyrenians, and Alexandrians, and people from Cilicia and Asia, came forward and debated with Stephen,
10
but they could not withstand the wisdom and the spirit with which he spoke.
11
Then they instigated some men to say, "We have heard him speaking blasphemous words against Moses and God."
12
They stirred up the people, the elders, and the scribes, accosted him, seized him, and brought him before the Sanhedrin.
13
They presented false witnesses who testified, "This man never stops saying things against [this] holy place and the law.
14
For we have heard him claim that this Jesus the Nazorean will destroy this place and change the customs that Moses handed down to us."
15
All those who sat in the Sanhedrin lookedintently at him and saw that his face was like the face of an angel.
R: Blessed are they who follow the law of the Lord!
23
Though princes meet and talk against me, your servant meditates on your statutes.
24
Yes, your decrees are my delight; they
are my counselors.
(R)
26
I declared my ways, and you answered me; teach me your statutes.
27
Make me understand the way of your precepts, and I will meditate on your wondrous deeds.
(R)
29
Remove from me the way of falsehood, and favor me with your law.
30
The way of truth I have chosen; I have set your ordinances before me.
(R)
Jesus tells us that the first and most important work we will ever do for Him is to believe in Him. If we do not believe Jesus is the Son of God sent by the Father to bring salvation to the world, then we are never going to be willing to lay down our lives in the service of the Gospel.
22
The next day, the crowd that remained across the sea saw that there had been only one boat there, and that Jesus had not gone along with his disciples in the boat, but only his disciples had left.
23
Other boats came from Tiberias near the place where they had eaten the bread when the Lord gave thanks.
24
When the crowd saw that neither Jesus nor his disciples were there, they themselves got into boats and came to Capernaum looking for Jesus.
25
And when they found him across the sea they said to him, "Rabbi, when did you get here?"
26
Jesus answered them and said, "Amen, amen, I say to you, you are looking for me not because you saw signs but because you ate the loaves and were filled.
27
Do not work for food that perishes but for the food that endures for eternal life, which the Son of Man will give you. For on him the Father, God, has set his seal."
28
So they said to him, "What can we do to accomplish the works of God?"
29
Jesus answered and said to them, "This is the work of God, that you believe in the one he sent."
think
:
Our first and most important work for the Lord is to believe in Him.
_______________________________________________________



God's special verse/thought for me today

________________
_________________________________________________________



T O D A Y ' S BLESSING LIST
Thank You Lord for:
____________________________________
_______________________________________________________
READ THE BIBLE IN ONE YEAR
Leviticus 6-7
In a country like the Philippines, where more than 70 percent of its population is living in poverty, it is easy to understand why the people in the Gospel today are looking for Jesus after He satisfied their hunger. Food is man's very basic need. Thus, where there is scarcity of food, whoever can assure a steady supply of it rules and even dictates the rules.
When Jesus told the multitude that they searched for Him because they had all the bread they wanted to eat, and not because they understood the meaning of the miraculous multiplication of food, He was not insulting them. On the contrary, Jesus recognized an important lesson regarding evangelization. He gave would-be preachers the important lesson that it is not enough to feed souls while ignoring human intestines. Satisfying the physical hunger of people is just as important as attending to their spiritual wellbeing. As the saying goes, "You cannot preach to an empty stomach." Well, in fact, you can but you cannot convince it to believe.
Notice that Jesus preached to the people about working for food that last – which is to do the works of God – only after He had satisfied their physical hunger. Religion can never be an opium for the poor. If it is, then such a religion is not a religion but an ideology. Genuine evangelization attends to the whole person for its integral development.
Do the works of God. Feed the hungry, give justice to the oppressed, set prisoners free, care for the sick and the elderly, save the unborn, educate the young, house the homeless – these are the works of God. This is evangelizing the people.
Fr. Bobby Titco
Evangelization should always be integral; anything less is simply an ideology.
Jesus, as You feed us each day with Your own Body and Blood, transform us unto becoming more and more like You so that we may serve one another in spirit and in flesh. Amen.
St. John Baptist de la Salle, religious, pray for us.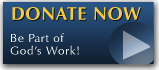 The FEAST is one of the happiest places on earth.

Click Here to find a Feast near you!
KERYGMA TV! is BACK
KERYGMA TV is on a new time slot and new channel Sundays 8 a.m. at IBC 13
Need Counseling? No Landline?
Now, you can use your mobile phone to call a friend for counseling at 09228407031. Or you may call our landlines 7266728, 7264709, 7259999 Mon-Fri 24-hrs, Sat 6am-5pm, Sun 6am-10am
BO BLOGS!
Go to Bo's Official Site and read his almost daily blog! Its not news, but thoughts and musings of Bo Sanchez. Get to know Bo in a more personal way --and find out what it means to live the life of a preacher. You get to enrich your faith as well.
DONATION
Remember to always donate your "first fruits"-not the last. Click on the "Donation" Box under the members menu - and you'll even see links to the nearest branches of the Banks where you can deposit.