READINGS for 2008-04-06
But their eyes were prevented from recognizing him. – Luke 24:16
The last time I saw my sister was when she was a 13-year-old tagging along with my mom as they left to migrate to the Netherlands. We hardly kept in touch since. After many years, she came back for a vacation. It was awkward talking to her after years of being apart. But as we spent more time together, I began to see things that I remember about her. Her protruding front teeth that even braces could not perfectly fix. Her habits and ways that were so different from mine. These were things that had not changed through the years.
Sometimes it can feel like that with God. We feel He's so distant and we hardly recognize His presence in our lives. It can be a frustrating period of spiritual dryness but it's part of growing in Christian maturity. God allows us to experience moments of desolation for us to seek Him in a more meaningful way. But doing it on our own strength is not enough to overcome spiritual dryness. We must wait upon the Lord to reveal Himself to us once more. This simply means spending time with Him in prayer in a spirit of humility, abandonment and contentment.
No need to try so hard. Just remain constantly before Him with yearning.
Jane Gonzales
It is in moments of desolation that God embraces us more.
Dear Lord, let Your Spirit take charge when my spirit runs dry. Amen.
Peter proclaims that the Holy Spirit is an essential aspect of the conversion process. It is the Holy Spirit who will enable the Christian to maintain a disciple's life. It is the Holy Spirit who will continue the mission of Christ now that He has returned to the Father. It is important that the Church today encourages us all to focus on and to be open to the work of the Holy Spirit in our lives.
14
Then Peter stood up with the Eleven, raised his voice, and proclaimed to them, "You who are Jews, indeed all of you staying in Jerusalem. Let this be known to you, and listen to my words.
22
You who are Israelites, hear these words. Jesus the Nazorean was a man commended to you by God with mighty deeds, wonders, and signs, which God worked through him in your midst, as you yourselves know.
23
This man, delivered up by the set plan and foreknowledge of God, you killed, using lawless men to crucify him.
24
But God raised him up, releasing him from the throes of death, because it was impossible for him to be held by it.
25
For David says of him: 'I saw the Lord ever before me, with him at my right hand I shall not be disturbed.
26
Therefore my heart has been glad and my tongue has exulted; my flesh, too, will dwell in hope,
27
because you will not abandon my soul to the netherworld, nor will you suffer your holy one to see corruption.
28
You have made known to me the paths of life; you will fill me with joy in your presence.'
29
My brothers, one can confidently say to you about the patriarch David that he died and was buried, and his tomb is in our midst to this day.
30
But since he was a prophet and knew that God had sworn an oath to him that he would set one of his descendants upon his throne,
31
he foresaw and spoke of the resurrection of the Messiah, that neither was he abandoned to the netherworld nor did his flesh see corruption.
32
God raised this Jesus; of this we are all witnesses.
33
Exalted at the right hand of God, he received the promise of the Holy Spirit from the Father and poured it forth, as you both see and hear.
Psalm 16: 1-2, 5, 7-8, 9-10, 11( a)
R: Lord, you will show us the path of life.
1
Keep me, O God, for in you I take refuge;
2
I say to the LORD, "My Lord are you.
5
O LORD, my allotted portion and my cup, you it is who hold fast my lot.
(R)
7
I bless the LORD who counsels me; even in the night my heart exhorts me.
8
I set the LORD ever before me; with him at my right hand I shall not be disturbed.
(R)
9
Therefore my heart is glad and my soul rejoices, my body, too, abides in confidence;
10
because you will not abandon my soul to the nether world, nor will you suffer your faithful one to undergo corruption.
(R)
11
You will show me the path to life, fullness of joys in your presence, the
delights at your right hand forever.
(R)
It is very easy to take for granted all that God has done for us. This would be a big mistake, though, as remembering all that He has done for us is essential to recognizing the part He should be playing in our lives. There is no forgiveness of sins without the redemption won by Christ. There is no eternal life without Christ either. Let us ensure that we keep these truths in mind as we live today so that we always give thanks to God for His goodness to us.
17
If you invoke as Father him who judges impartially according to each one's works, conduct yourselves with reverence during the time of your sojourning,
18
realizing that you were ransomed from your futile conduct, handed on by your ancestors, not with perishable things like silver or gold
19
but with the precious blood of Christ as of a spotless unblemished lamb.
20
He was known before the foundation of the world but revealed in the final time for you,
21
who through him believe in God who raised him from the dead and gave him glory, so that your faith and hope are in God.
When was the last time your heart burnt within you when you read the Word of God? If it is a long time, why? I believe it is important for us to constantly encounter the Lord through His Word so He can guide us and help us maintain the correct focus in life.
13
That very day two of them were going to a village seven miles from Jerusalem called Emmaus,
14
and they were conversing about all the things that had occurred.
15
And it happened that while they were conversing and debating, Jesus himself drew near and walked with them,
16
but their eyes were prevented from recognizing him.
17
He asked them, "What are you discussing as you walk along?" They stopped, looking downcast.
18
One of them, named Cleopas, said to him in reply, "Are you the only visitor to Jerusalem who does not know of the things that have taken place there in these days?"
19
And he replied to them, "What sort of things?" They said to him, "The things that happened to Jesus the Nazarene, who was a prophet mighty in deed and word before God and all the people,
20
how our chief priests and rulers both handed him over to a sentence of death and crucified him.
21
But we were hoping that he would be the one to redeem Israel; and besides all this, it is now the third day since this took place.
22
Some women from our group, however, have astounded us: they were at the tomb early in the morning
23
and did not find his body; they came back and reported that they had indeed seen a vision of angels who announced that he was alive.
24
Then some of those with us went to the tomb and found things just as the women had described, but him they did not see."
25
And he said to them, "Oh, how foolish you are! How slow of heart to believe all that the prophets spoke!
26
Was it not necessary that the Messiah should suffer these things and enter into his glory?"
27
Then beginning with Moses and all the prophets, he interpreted to them what referred to him in all the scriptures.
28
As they approached the village to which they were going, he gave the impression that he was going on farther.
29
But they urged him, "Stay with us, for it is nearly evening and the day is almost over." So he went in to stay with them.
30
And it happened that, while he was with them at table, he took bread, said the blessing, broke it, and gave it to them.
31
With that their eyes were opened and they recognized him, but he vanished from their sight.
32
Then they said to each other, "Were not our hearts burning [within us] while he spoke to us on the way and opened the scriptures to us?"
33
So they set out at once and returned to Jerusalem where they found gathered together the eleven and those with them
34
who were saying, "The Lord has truly been raised and has appeared to Simon!"
35
Then the two recounted what had taken place on the way and how he was made known to them in the breaking of the bread.
think:
His Word will guide us and help us maintain the right focus in life.
_______________________________________________________



God's special verse/thought for me today

________________
_________________________________________________________



T O D A Y ' S BLESSING LIST
Thank You Lord for:
____________________________________
_______________________________________________________
READ THE BIBLE IN ONE YEAR
Leviticus 4-5
Things to be grateful for from the past week
________________________________________________________________
________________________________________________________________
_________________________________________________________________
Things to ask God for in the coming week
________________________________________________________________
_________________________________________________________________
________________________________________________________________
Most important word God told me this week
________________________________________________________________
_________________________________________________________________
When I was younger, I did not know how to handle problems well. I often ran away from them. But I was wrong. After 12 years in the ministry, I learned that the first step to solve any problem is to face it, not to flee from it. Running away from problems makes the same problems run after you.
The two disciples in the Gospel today turned their backs from Jerusalem and faced Emmaus, an unknown place, not even marked in the ancient maps of Israel. Jerusalem signified their crisis; Emmaus, their hopelessness. It was in Jerusalem where they saw Jesus arrested, tortured, murdered, just when they thought He was the promised Messiah. They left everything to follow Jesus, including their loved ones, even perhaps against the advice of their loved ones. But everything seemed to have ended in a bloody death and humiliating defeat. What would their loved ones and town mates tell them? What future beckoned them? Is there a tomorrow?
These two disciples seemed to have no choice but to face Emmaus instead of Jerusalem. It was where the two disciples unwittingly wanted to confine themselves. It was a situation of hopelessness and misery, of endless regrets, where today's desolation blurs the reality of tomorrow's consolation. The two disciples failed to recognize even Jesus. They were focused on their misery but not sensitive to the ways of the Lord. They were sensitive to their regrets but not focused on Jesus.
We know the journey that these two disciples made. We have made it several times. Their journey is ours, too. As in their case, Jesus walks with us and waits for us to recognize Him. If only we would stop and listen to Him, if only we would invite Him in and break bread with Him, we, too, would turn our backs from Emmaus and face our Jerusalem. Then we would also feel our hearts are burning even if the world seems to be so cold towards us.
Remember: just as it was in Jerusalem where Jesus died, it was also in Jerusalem that Jesus rose to life again. He picks us up from Emmaus. Do your hearts not burn?
Fr. Bobby Titco
Is my life a journey that leads to Emmaus?
Stay with us, Lord, and make our hearts burn with Your presence. You vanished from our sight, but Your Spirit dwells in us forever. Help us face our "Jerusalems" and lead us out of our "Emmauses." Lord Jesus, You are the Way; lead us. Amen.
St. Berthane, bishop of Scotland, pray for us.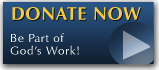 The FEAST is one of the happiest places on earth.

Click Here to find a Feast near you!
KERYGMA TV! is BACK
KERYGMA TV is on a new time slot and new channel Sundays 8 a.m. at IBC 13
Need Counseling? No Landline?
Now, you can use your mobile phone to call a friend for counseling at 09228407031. Or you may call our landlines 7266728, 7264709, 7259999 Mon-Fri 24-hrs, Sat 6am-5pm, Sun 6am-10am
BO BLOGS!
Go to Bo's Official Site and read his almost daily blog! Its not news, but thoughts and musings of Bo Sanchez. Get to know Bo in a more personal way --and find out what it means to live the life of a preacher. You get to enrich your faith as well.
DONATION
Remember to always donate your "first fruits"-not the last. Click on the "Donation" Box under the members menu - and you'll even see links to the nearest branches of the Banks where you can deposit.