READINGS for 2008-03-27
"You Israelites, why are you amazed at this… as if we made him walk by our own power or piety?" – Acts 3:12
I'm amazed whenever I experience small miracles. Like the time when I got seven pairs of shoes from my uncle right after my mom commented how worn out mine were. Or the time when I woke up at 3 a.m. and was led to pray for my sister. Unknown to me, she was giving birth then and was in a life-and-eath situation. (She survived that ordeal.) There was also a time when somebody gave me a car a week after I had prayed for one.
But as the years passed, I tended to take for granted the wondrous things that the Lord was doing in my life. Another tendency was to live for the miracles rather than to make myself available to do His will.
American preacher Greg Laurie writes, "The Book of Acts is a record of what Jesus Christ did in the lives of His people over a 30-year span. This is important to realize because...it sounds like the early believers had a miracle happening every few minutes."
True, they saw miracles, but they weren't a constant experience. Our role is to follow Christ in all circumstances, making ourselves available to be used by Him — in a typical "ordinary" day or in a glorious, "miraculous" moment.
Ariel Driz
Am I available to be used by the Lord in all types of circumstances?
Lord Jesus, I pray for openness to be used by You for Your kingdom here on earth. Amen.
Repentance is always a central aspect of the Gospel proclamation of the Church. I believe that true repentance includes the desire and willingness to undergo discipline as this is the only way that the grace of salvation can be brought to fulfillment in our lives. Repentance is but the beginning of a much bigger project, a project that inevitably
leads to our union with God in heaven.
11
As he clung to Peter and John, all the people hurried in amazement toward them in the portico called "Solomon's Portico."
12
When Peter saw this, he addressed the people, "You Israelites, why are you amazed at this, and why do you look so intently at us as if we had made him walk by our own power or piety?
13
The God of Abraham, the God of Isaac, and [the God] of Jacob, the God of our ancestors, has glorified his servant Jesus whom you handed over and denied in Pilate's presence, when he had decided to release him.
14
You denied the Holy and Righteous One and asked that a murderer be released to you.
15
The author of life you put to death, but God raised him from the dead; of this we are witnesses.
16
And by faith in his name, this man, whom you see and know, his name has made strong, and the faith that comes through it has given him this perfect health, in the presence of all of you.
17
Now I know, brothers, that you acted out of ignorance, just as your leaders did;
18
but God has thus brought to fulfillment what he had announced beforehand through the mouth of all the prophets, that his Messiah would suffer.
19
Repent, therefore, and be converted, that your sins may be wiped away,
20
and that the Lord may grant you times of refreshment and send you the Messiah already appointed for you, Jesus,
21
whom heaven must receive until the times of universal restoration of which God spoke through the mouth of his holy prophets from of old.
22
For Moses said: 'A prophet like me will the Lord, your God, raise up for you from among your own kinsmen; to him you shall listen in all that he may say to you.
23
Everyone who does not listen to that prophet will be cut off from the people.'
24
Moreover, all the prophets who spoke, from Samuel and those afterwards, also announced these days.
25
You are the children of the prophets and of the covenant that God made with your ancestors when he said to Abraham, 'In your offspring all the families of the earth shall be blessed.'
26
For you first, God raised up his servant and sent him to bless you by turning each of you from your evil ways."
Psalm 8:2ab and 5, 6-7, 8-9
R: O Lord, our God, how wonderful your name in all the earth!
1 [2]
O LORD, our Lord, how glorious is your name over all the earth!
4 [5]
what is man that you should be mindful of him, or the son of man that you should care for him?
(R)
5 [6]
You have made him little less than the angels, and crowned him with glory and honor.
6 [7]
You have given him rule over the works of your hands, putting all things under his feet.
(R)
7 [8]
All sheep and oxen, yes, and the beasts of the field,
8 [9]
the birds of the air, the fishes of the sea, and whatever swims the paths of the seas.
(R)
Do I detect the smallest amount of irritation in the voice of Jesus as He explains what the resurrection means to His disciples? Maybe there is, but then, maybe there is not. What I know for sure is that I would have been frustrated with the disciples' slowness to believe. Not be too hard on ourselves, I think it is important that we make a decision to get on with following Jesus and give Him the benefit of the doubt, so to speak, when He shows us what He wants us to do. Let us stop the endless questioning and delaying tactics and get on with doing His will.
35
The two recounted what had taken place on the way and how he was made known to them in the breaking of the bread.
36
While they were still speaking about this, he stood in their midst and said to them, "Peace be with you."
37
But they were startled and terrified and thought that they were seeing a ghost.
38
Then he said to them, "Why are you troubled? And why do questions arise in your hearts?
39
Look at my hands and my feet, that it is I myself. Touch me and see, because a ghost does not have flesh and bones as you can see I have."
40
And as he said this, he showed them his hands and his feet.
41
While they were still incredulous for joy and were amazed, he asked them, "Have you anything here to eat?"
42
They gave him a piece of baked fish;
43
he took it and ate it in front of them.
44
He said to them, "These are my words that I spoke to you while I was still with you, that everything written about me in the law of Moses and in the prophets and psalms must be fulfilled."
45
Then he opened their minds to understand the scriptures.
46
And he said to them, "Thus it is written that the Messiah would suffer and rise from the dead on the third day
47
and that repentance, for the forgiveness of sins, would be preached in his name to all the nations, beginning from Jerusalem.
48
You are witnesses of these things."
think:
Let us stop the endless questioning and delaying tactics and get on with doing His will.
_______________________________________________________



God's special verse/thought for me today

________________
_________________________________________________________



T O D A Y ' S BLESSING LIST
Thank You Lord for:
____________________________________
_______________________________________________________
READ THE BIBLE IN ONE YEAR
Exodus13-15
SA

GETTING TO KNOW THE SAINTS
Saint John of Egypt was born in 304 A.D. He was known as one of the famous desert hermits during the fourth century. At 25, he decided to spend his life solely in prayer and sacrifice for God. He served as a disciple of an elderly hermit, whom he called "spiritual father." When the old hermit died, John spent four or five years in monasteries, familiarizing himself with the life of monks. John found himself a hermitage in a cave in the high rocks. People came to seek his advice, including Emperor Theodosius I. He prophesied events, read man's thoughts, and cured physical illness.
Saint John of Egypt lived a simple life for 90 years until he died peacefully in 394.
Saint Tutilo was an Irishman born sometime in 850 A.D. He was educated at the Benedictine monastery in Saint-Gall, Switzerland. He became a teacher then a monk in the monastery, together with two of his friends who were proclaimed "Blessed." Saint Tutilo was a man of many talents and skills. He was a mechanic, a metal worker, an architect, a sculptor, a portrait painter, an orator, a poet, and a musician. He could play all musical instruments used in their liturgies, including the harp.
Together with his friend Blessed Notker, he composed hymns for the liturgy responses. But among his works, only three poems and one hymn survived, while his paintings and sculptures can be seen in many cities of Europe.
Saint Tutilo devoted his life praising and loving God. He worshipped Him in the manner he knew how, through his paintings, sculptures and music. Saint Tutilo died in 915.
SaintS JonaS anD barachiSiuS anD their comPanionS
During the fourth century, King Sapor of Persia raised a bloody persecution against Christians. Two brothers from the city of Bath-Asa, Jonas and Barachisius, encouraged and served the persecuted Christians. The two were arrested. They were ordered to obey the King of Persia and to worship the sun, moon, fire, and water. They refused, proving allegiance to the immortal King of Heaven.
Saint Jonas was beaten with knotty clubs and rods until his ribs were visible. His foot was chained and dragged to a frozen pond in order to spend the night there. His brother Saint Barachisius had two red-hot plates and hammers applied under each arm. The punishers melted lead and dropped it into the man's nostrils and eyes. He was imprisoned and hung on one foot.
The brothers survived the horrible punishments. Their tormenters, however, never ceased and continued to torture the two until both finally expired as martyrs in 327.
heirs of the prophets and the Covenant
In order for us to fully understand our Christian faith, it is important we remember its origins in Jewish history. We are all a product of our origins whether we are talking about genetics, sociology, history or religion. Our past always contributes to who we are as individuals and as a people. When we read the Acts of the Apostles and the other New Testament literature, we can easily see the difficulties the Early Church had in distinguishing their Christian faith from that of their Jewish forbears. There is not quite the same problem for the Gentiles but they had different roots upon which to build. When we build a life of faith we have to decide what we accept as its basis and build on that. This is what the Early Christians had to do and their main foundation was the faith of the Jews.
In the First Reading, Luke reminds us of our roots in the Jewish faith and the need for us Christians to be familiar with the messages of the Prophets and the meaning of the Old Covenant of the Law given on Mt. Sinai. If we refuse to immerse our hearts, minds and faith in these realities, we will never be able to fully appreciate what Christ has done for us in offering us the gift of salvation. It is important for Christians to know Jewish history so that the full meaning of salvation will be understood. Otherwise, we will run the risk of missing out on the grace God wants to make available to us through the ministry, life and death of Jesus.
Peter preaches to the people that as Christians we are heirs of Christ and thus heirs to all that the Jewish faith has to offer. Let us not allow these words to fall on deaf ears, and let us make the effort this Easter to try to understand our faith a little more deeply. This will ultimately enhance our relationship with God and strengthen our understanding and communion with Him.
Fr. Steve Tynan
How well do I understand the Jewish roots of my Christian faith?
Holy Spirit, help me to better understand the Old Testament as I read it. Let me see that what You reveal there is still relevant to the Christian Gospel.
St. Rupert, bishop and missionary, pray for us.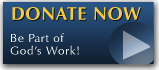 The FEAST is one of the happiest places on earth.

Click Here to find a Feast near you!
KERYGMA TV! is BACK
KERYGMA TV is on a new time slot and new channel Sundays 8 a.m. at IBC 13
Need Counseling? No Landline?
Now, you can use your mobile phone to call a friend for counseling at 09228407031. Or you may call our landlines 7266728, 7264709, 7259999 Mon-Fri 24-hrs, Sat 6am-5pm, Sun 6am-10am
BO BLOGS!
Go to Bo's Official Site and read his almost daily blog! Its not news, but thoughts and musings of Bo Sanchez. Get to know Bo in a more personal way --and find out what it means to live the life of a preacher. You get to enrich your faith as well.
DONATION
Remember to always donate your "first fruits"-not the last. Click on the "Donation" Box under the members menu - and you'll even see links to the nearest branches of the Banks where you can deposit.