READINGS for 2008-03-26
"Stay with us, for it is nearly evening; the day is almost over." – Luke 24:29
Bros and Eric went on a novitiate trial. They walked from Pampanga to Manaoag to experience how it is to be a pilgrim like St. Ignatius. They set out with nothing but the clothes and shoes they wore. They journeyed on foot all the way. It was an exercise in faith — in the Lord and in the innate goodness of the people they would "beg" from.
Bros and Eric reached Tarlac by nightfall and wondered where they would sleep. So they knocked on doors and prayed that the Lord touch someone's heart to take them in. A few households and a priest refused them saying, "We have no place for you." Then a Protestant suggested they approach the officer of the Catholic pastoral council. She was hesitant at first, but the officer welcomed Bros and Eric into her home. In spite of her family's poverty, she shared with them whatever little food they had. She even gathered and boiled water for their bath and gave them a change of clothes.
Unknown to Cleopas and his companion, it was Jesus that they walked with and sheltered that night on their way to Emmaus. Just like the officer who was unaware that she helped two Jesuit seminarians, these pilgrims experienced God in her humble generosity.
Dina Pecaña
We may not be aware of it but Jesus is present in our mundane activities and in the ordinary people we meet.
Give me the grace, Lord, to rummage for Your presence in the ordinariness of my life.
Peter and John know that anything they personally have to give to this lame beggar is nothing compared to what Jesus desires to do for him. Thus, they pray for his healing and behold their faith and trust in Jesus has benefits for the lame man. It is never a useless act for us to place our faith in Him in order to serve others.
1
Peter and John were going up to the temple area for the three o'clock hour of prayer.
2
And a man crippled from birth was carried and placed at the gate of the temple called "the Beautiful Gate" every day to beg for alms from the people who entered the temple.
3
When he saw Peter and John about to go into the temple, he asked for alms.
4
But Peter looked intently at him, as did John, and said, "Look at us."
5
He paid attention to them, expecting to receive something from them.
6
Peter said, "I have neither silver nor gold, but what I do have I give you: in the name of Jesus Christ the Nazorean, [rise and] walk."
7
Then Peter took him by the right hand and raised him up, and immediately his feet and ankles grew strong.
8
He leaped up, stood, and walked around, and went into the temple with them, walking and jumping and praising God.
9
When all the people saw him walking and praising God,
10
they recognized him as the one who used to sit begging at the Beautiful Gate of the temple, and they were filled with amazement and astonishment at what had happened to him.
Psalm 105:1-2, 3-4, 6-7, 8-9
R: Rejoice, O hearts that seek the Lord.
1
Give thanks to the LORD, invoke his name; make known among the nations his deeds.
2
Sing to him, sing his praise, proclaim all his wondrous deeds.
(R)
3
Glory in his holy name; rejoice, O hearts that seek the LORD!
4
Look to the LORD in his strength; seek to serve him constantly.
(R)
6
You descendants of Abraham, his servants, sons of Jacob, his chosen ones!
7
He, the LORD, is our God; throughout the earth his judgments prevail.
(R)
8
He remembers forever his covenant which he made binding for a thousand generations —
9
which he entered into with Abraham and by his oath to Isaac.
(R)
It is amazing how we can be blinded to the truth if we want to be or when we have allowed the lies of Satan to take hold in our lives. I can think of no other explanation other than a complete lack of faith in the promises of Jesus that could result in such blindness to the fact that here He was, risen from the dead and walking and talking with them. Yes, Jesus' resurrection would have been an almost unbelievable reality to be confronted with, but His disciples cannot say that He did not prepare them for it.
13
That very day two of them were going to a village seven miles from Jerusalem called Emmaus,
14
and they were conversing about all the things that had occurred.
15
And it happened that while they were conversing and debating, Jesus himself drew near and walked with them,
16
but their eyes were prevented from recognizing him.
17
He asked them, "What are you discussing as you walk along?" They stopped, looking downcast.
18
One of them, named Cleopas, said to him in reply, "Are you the only visitor to Jerusalem who does not know of the things that have taken place there in these days?"
19
And he replied to them, "What sort of things?" They said to him, "The things that happened to Jesus the Nazarene, who was a prophet mighty in deed and word before God and all the people,
20
how our chief priests and rulers both handed him over to a sentence of death and crucified him.
21
But we were hoping that he would be the one to redeem Israel; and besides all this, it is now the third day since this took place.
22
Some women from our group, however, have astounded us: they were at the tomb early in the morning
23
and did not find his body; they came back and reported that they had indeed seen a vision of angels who announced that he was alive.
24
Then some of those with us went to the tomb and found things just as the women had described, but him they did not see."
25
And he said to them, "Oh, how foolish you are! How slow of heart to believe all that the prophets spoke!
26
Was it not necessary that the Messiah should suffer these things and enter into his glory?"
27
Then beginning with Moses and all the prophets, he interpreted to them what referred to him in all the scriptures.
28
As they approached the village to which they were going, he gave the impression that he was going on farther.
29
But they urged him, "Stay with us, for it is nearly evening and the day is almost over." So he went in to stay with them.
30
And it happened that, while he was with them at table, he took bread, said the blessing, broke it, and gave it to them.
31
With that their eyes were opened and they recognized him, but he vanished from their sight.
32
Then they said to each other, "Were not our hearts burning [within us] while he spoke to us on the way and opened the scriptures to us?"
33
So they set out at once and returned to Jerusalem where they found gathered together the eleven and those with them
34
who were saying, "The Lord has truly been raised and has appeared to Simon!"
35
Then the two recounted what had taken place on the way and how he was made known to them in the breaking of the bread.
think:
It is amazing how we can be blinded to the truth if we want to be or when we have allowed the lies of Satan to take hold in our lives.
_______________________________________________________



God's special verse/thought for me today

________________
_________________________________________________________



T O D A Y ' S BLESSING LIST
Thank You Lord for:
____________________________________
_______________________________________________________
READ THE BIBLE IN ONE YEAR
Exodus10-12
SA

GETTING TO KNOW THE SAINTS
Saint turibiuS of monGroveJo
Saint Turibius, the patron of Latin American bishops, was born in Leon, Spain in 1538. He worked as a university professor then as a judge.
Since Turibius was an honest and wise man, he was asked by the people of the Church to become archbishop of Lima, Peru. This came as a surprise to him since he was not a priest and Peru was in South America. He gently refused the invitation but later accepted upon seeing the miserable condition of the people there. He wanted to help them and bring them back to God.
Saint Turibius was ordained a priest. As archbishop of Peru, he built churches and hospitals and began the first school for priests (seminary) in Latin America. He learned the native's different languages so they could hear mass and go to confession in their own language. The bishop also protected the people from conquerors.
Saint Turibius died at the age of 68 on March 23, 1606 and was canonized by Pope Benedict XIII in 1726.
Saint irenaeuS of Sirmium
Saint Irenaeus was a handsome young bishop of the capital of Pannonia.
In his refusal to sacrifice to the gods, he was arrested and tried before Governor Probus of Pannonia. To punish him further, his entire family was brought to him. They begged him to deny his faith in the Lord. His only response to them was, "If anyone renounce me before men, I will renounce him before the Father who is in Heaven."
After a second trial, Probus ordered that Irenaeus be cast into the river. The latter challenged the governor by asking for a more painful death in order for him to proclaim how much a Christian he was by offering his life to God. Probus was infuriated. He ordered that Irenaeus must first be stripped then beheaded before being thrown into the river. Thus, on April 6, 304 A.D., Saint Irenaeus was martyred.
Saint DiSmaS the GooD thief
Dismas of the first century was one of the two thieves crucified with Jesus on Calvary ; the other was Gestas.
According to legends during the middle ages, two thieves held up the Holy Family on their flight into Egypt. These were Dismas and Gestas. Tales say that Dismas gave Gestas 40 drachmas to leave the Family unmolested.
Decades later, on the day of Christ's crucifixion, Jesus told Dismas, "Today you will be with me in Paradise." Tradition, thus, assumed that Dismas was assured of salvation and that he could be recognized as a saint.
learninG to reCoGniZe Jesus
We might think it weird that some people who had met Jesus in His ministry were unable to recognize Him even though they walked and talked with Him for some kilometers. Perhaps this story illustrates similar experiences in our own lives? Are there times when you have been struggling through an episode in your life, and it was only at the end that you realized that God had been with you through it all?
Whatever we might feel about the presence of God with us as we struggle, we need to believe that God is with us. Sometimes He will be easy to see, but there may be times when we have difficulty recognizing Him. Perhaps this ought to be motivation enough for us to get to know God better so that we will be better able to find Him in the midst of our messy lives. There is no doubt in my mind that this has been good motivation for me to come to prayer daily, and to read the Scriptures regularly. It is only natural if we have not met someone for an extended period of time that we might not recognize him or her when we next meet. Perhaps this is why when our loved ones are far from us we call, text, write to or email them regularly to
"keep in touch."
This is the very purpose of prayer and reading the Scriptures – to keep us in touch and deepen our knowledge and experience of God. If we are serious about being His disciples, then we will be serious about being faithful to prayer, and all of the other mundane and regular aspects of our relationship with God. It is when Jesus started to explain the Scriptures that the men recognized Him. This tells us that we will be most likely to meet Jesus when we are faithful to these simple tasks of our faith. It is this sort of faithfulness that will be the basis and foundation of our lives as disciples of Jesus. It is prayer and knowledge of the Scriptures that stand us in good stead for every experience that life will throw at us.
Fr. Steve Tynan
When was the last time I spent more than just a few minutes in prayer? How can I be more faithful to setting aside time for prayer and reading the Word of God regularly?
Jesus, You regularly took time out to spend it in prayer with the Father. Help me to grow in faithfulness in my commitment to prayer.
St. Margaret of Clitherow, martyr pray for us.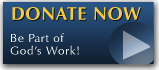 The FEAST is one of the happiest places on earth.

Click Here to find a Feast near you!
KERYGMA TV! is BACK
KERYGMA TV is on a new time slot and new channel Sundays 8 a.m. at IBC 13
Need Counseling? No Landline?
Now, you can use your mobile phone to call a friend for counseling at 09228407031. Or you may call our landlines 7266728, 7264709, 7259999 Mon-Fri 24-hrs, Sat 6am-5pm, Sun 6am-10am
BO BLOGS!
Go to Bo's Official Site and read his almost daily blog! Its not news, but thoughts and musings of Bo Sanchez. Get to know Bo in a more personal way --and find out what it means to live the life of a preacher. You get to enrich your faith as well.
DONATION
Remember to always donate your "first fruits"-not the last. Click on the "Donation" Box under the members menu - and you'll even see links to the nearest branches of the Banks where you can deposit.