READINGS for 2008-03-25
Mary of Magdala went and announced to the disciples, "I have seen the Lord," and what he told her. – John 20:18
He ate with them. Bonded with them. They took boat rides and mountain hikes together. He spoke to the crowds in parables but He would take them aside and explain its meanings to them. They were His best buddies.
Barkada
, as we would say in Filipino.
So I would think that as soon as Jesus rose from the dead, He would have let the Apostles know first. But no. God, in His divine wisdom, chose a woman to be the first witness of His resurrection.
There must be a reason. And I joke that He chose a woman to make sure that the news of His resurrection would spread to the ends of the earth.
Face it, we women are generally more detailed when it comes to telling a story. And boy, can we retell them really fast! But it's not how detailed or how fast we can spread the news that matters but what kind of stories they are. Are they gossip that can destroy other's reputation? Or hearsay that will cause strife? Or chitchat that is negative and doesn't upbuild? Or is it good news that encourages, heals and gives strength to others?
So go ahead, spread the news. But make sure it's a good one.
Rissa Singson-Kawpeng
Seek Him and you will find Him.
Lord, help me to always remember that You are right within me, even if I don't feel it.
When we hear or read the Gospel it always requires a response on our part. This is part of its internal dynamic. God's Word will never leave us in the same state as we were before we started reading it or hearing it. If we remain unchanged it is because we have chosen to refuse the Spirit of God to work in our lives. Now that is a scary thing to
think about. I do not want to have to try and explain that attitude to God when I come before Him on Judgment Day.
36
Let the whole house of Israel know for certain that God has made him both Lord and Messiah, this Jesus whom you crucified."
37
Now when they heard this, they were cut to the heart, and they asked Peter and the other apostles, "What are we to do, my brothers?"
38
Peter [said] to them, "Repent and be baptized, every one of you, in the name of Jesus Christ for the forgiveness of your sins; and you will receive the gift of the holy Spirit.
39
For the promise is made to you and to your children and to all those far off, whomever the Lord our God will call."
40
He testified with many other arguments, and was exhorting them, "Save yourselves from this corrupt generation."
41
Those who accepted his message were baptized, and about
three thousand persons were added that day.
Psalm 33:4-5, 18-19, 20 and 22
R: The earth is full of the goodness of the Lord.
4
Upright is the word of the LORD, and all his works are trustworthy.
5
He loves justice and right; of the kindness of the
LORD the earth is full.
(R)
18
See, the eyes of the LORD are upon those who fear him, upon those who hope for his kindness,
19
to deliver them from death and preserve them in spite of famine.
(R)
20
Our soul waits for the LORD, who is our help and our shield.
22
May your kindness, O LORD, be upon us who have put our hope in you.
(R)
I wonder why Jesus chooses to use the word "woman" in addressing Mary Magdalene in this passage. Is it a reference back to Eve, who is referred to as the "woman" in Genesis? Is it an oblique reference to Mary, His mother, whom He addressed this way earlier in the Gospel at the wedding feast of Cana? Perhaps this title might be worth reflecting on for a few moments. Sometimes if we reflect in this manner with a few questions for the Holy Spirit, He may enlighten us with a deeper understanding.
11
Mary stayed outside the tomb weeping. And as she wept, she bent over into the tomb
12
and saw two angels in white sitting there, one at the head and one at the feet where the body of Jesus had been.
13
And they said to her, "Woman, why are you weeping?" She said to them, "They have taken my Lord, and I don't know where they laid him."
14
When she had said this, she turned around and saw Jesus there, but did not know it was Jesus.
15
Jesus said to her, "Woman, why are you weeping? Whom are you looking for?" She thought it was the gardener and said to him, "Sir, if you carried him away, tell me where you laid him, and I will take him."
16
Jesus said to her, "Mary!" She turned and said to him in Hebrew, "Rabbouni," which
means Teacher.
17
Jesus said to her, "Stop holding on to me, for I have not yet ascended to the Father. But go to my brothers and tell them, 'I am going to my Father and your Father, to my God and your God.'"
18
Mary of Magdala went and announced to the disciples, "I have seen the Lord," and what he told her.
think:
God's Word will never leave us in the same state as we were before we started reading it or hearing it.
_______________________________________________________



God's special verse/thought for me today

________________
_________________________________________________________



T O D A Y ' S BLESSING LIST
Thank You Lord for:
____________________________________
_______________________________________________________
READ THE BIBLE IN ONE YEAR
Exodus 7-9
These are interesting words: Do not cling to me. I have not yet ascended to the Father. Jesus tells Mary that He has not yet finished His mission. He is yet to return to His Father in heaven. There are times when we too cling to things that we should not. This is what Jesus is warning us not to do. It is not as if we have the opportunity to cling to the resurrected but yet non-ascended Jesus, however, we are often tempted to cling to ideas of God and Jesus that are not true. We have to overcome childish images of God as the "stern judge waiting to judge the world," or the "one who is making a list of our good deeds and bad deeds." When we hear the Good News proclaimed by Jesus, we discover that we have to reform our image and remodel it along the lines of a God of love.
This can be a very difficult thing to do. It is hard to discard old images and ways of thinking. However, if we want to be true to the revelation of Jesus, this is exactly what we have to do. We have to let go of the idea that we have the right concept of God and His nature and allow the Holy Spirit to lead us to the true image and understanding of our God. If we are willing to do this, we will discover that God is ever willing to make Himself known to us. The trouble with people today is that too often, we do not want to admit we are wrong or that we have made a mistake. We need to grow in humility and not cling to wrong ideas just for the sake of our pride.
Jesus has to return to the Father so that He could send us the Holy Spirit. When we cling to old ideas and false images of God, we do not allow the fullness of His power and grace to come into our lives. We limit His influence in our lives through our misguided notions of who He is and what He wants to do for us. The challenge for every disciple of Jesus is to open our hearts to the grace of His Spirit, and to allow Him to speak the full truth ofHis love into our lives, and so transform and recreate us to be the people He wants us to be.
Fr. Steve Tynan
What are the false images and ideas of God that I struggle to leave behind me?
Holy Spirit, open my heart and mind to the truth of who God is and allow me to surrender my life fully to His love.
St. Dula, virgin martyr, pray for us.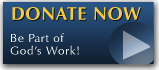 The FEAST is one of the happiest places on earth.

Click Here to find a Feast near you!
KERYGMA TV! is BACK
KERYGMA TV is on a new time slot and new channel Sundays 8 a.m. at IBC 13
Need Counseling? No Landline?
Now, you can use your mobile phone to call a friend for counseling at 09228407031. Or you may call our landlines 7266728, 7264709, 7259999 Mon-Fri 24-hrs, Sat 6am-5pm, Sun 6am-10am
BO BLOGS!
Go to Bo's Official Site and read his almost daily blog! Its not news, but thoughts and musings of Bo Sanchez. Get to know Bo in a more personal way --and find out what it means to live the life of a preacher. You get to enrich your faith as well.
DONATION
Remember to always donate your "first fruits"-not the last. Click on the "Donation" Box under the members menu - and you'll even see links to the nearest branches of the Banks where you can deposit.